The Little Mermaid Just Got WAY Cooler…Check Out This Hipster Disney-Inspired Wedding!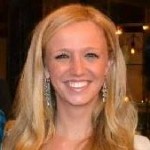 Break out the thick-framed glasses because Eric and Ariel just got married, and the whole affiar was more hipster than you could ever imagine. There's bridesmaids in colorful tutus, a blue-tinged gown, seashore embellishments, and more. Traci Hines (a singer/designer who also happens to play Ariel in this shoot) brought this whimsical faux wedding to life via Your Cloud Parade, and we're loving all of the amazing little details (we'll take about a hundred of those seashell macaroons, please!). Plus, Prince Eric isn't too hard on the eyes, either. Take a look for yourself!

All photos by: Mathieu photo and Mark Brooke Photography
Credits:
Produced by: Your Cloud Parade
Bride/Ariel: Traci Hines
Designed by: Lauren Coats
Groom/Prince Eric: Leo Camacho
Videography: Sweet T Studios
Photography: Mathieu photo, Mark Brooke Photography, and Dillon Phommasa Photo
Hair & Makeup: 10.11 Makeup
Cake & Desserts: Sweet and Saucy Shop
Florist: A Blooming Bud
Silk Floral: Afloral
Products:
Bridal Gown
Hair Pieces
Paper Goods
Tablescape
Bow Tie
Plaid Skirts
Shell Stir Sticks
Geometric Planter
Air Plants
Wands & Streamers
Shell Crop Tops: Adorkable Apparel
Shell Rings: Siren's Grotto
Tulle Skirts: Dark Pony Designs
Bridesmaid Models:
Charis Lincoln, Brytni Jean, Vanessa Walton, Helena Levin, Joanna Lynn, and Amber Arden.
RELATED ARTICLES:
– This Disney Projection Wedding Cake Is SO Rad
– 10 Completely Magical Disney Proposals
– Get More Disney Inspiration on Lover.ly