11 Questions You NEED to Ask Before You Book Your Caterer
When it comes to your budget, chances are a big portion of it will be spent on food and drinks for you big day. You'll likely spend anywhere from a third to a half of your funds on catering, so it's essential that you feel like you're getting your money's worth. Food, taste, presentation, and service all matter and help make your wedding as memorable as possible (for all the right reasons). Before you commit to a caterer, be sure you're satisfied with their responses to these 11 questions.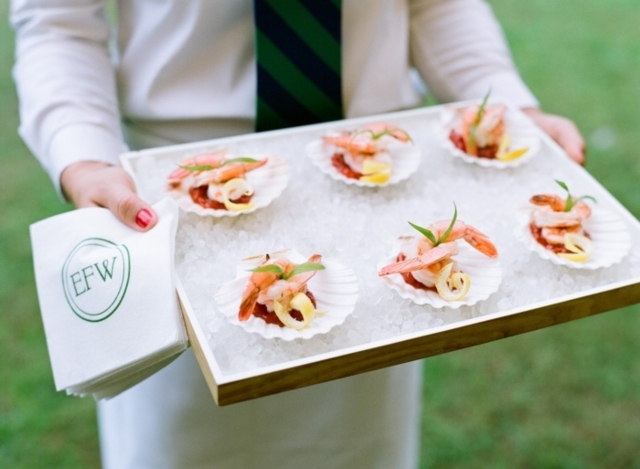 Photo by Gayle Brooker on Grey Likes Weddings via Lover.ly
1. Can you work with our budget? You need to ask caterers if your budget is a match for what they can provide. "Couples should be asking this because sometimes they start their search by contacting caterers that are never going to fit within their budget," says Joshua Yates, owner of Pure Kitchen Catering and Revolt Events. Getting the money question out of the way up front helps you narrow down your list to caterers who you can realistically hire. If they're more than you can afford, then move on and look for a caterer who can work with your budget and your food vision. For example, while you may not be able to afford a formal sit down dinner, your caterer might be able to offer you a reasonably priced family-style meal.
2. What's in the contract? Sure, contracts seem boring, but they're a very important detail. They outline everything you will and won't get and how much everything will cost. "Be sure that you understand everything listed in the contract and ask for clarification if needed," says Laura Walsh, marketing manager at Olympia Catering & Events, who explains a contract should outline deadlines for the final guest count and when payments are due, as well as fees for last minute changes. Understand how many hors d'oeuvres you'll get for cocktial hour, what desserts you'll have beyond cake, and the alcohol situation.
3. What fees do you consider to be extra? Not all services are included in the base rate so be sure to ask your potential caterer what extra fees may be tacked onto your tab, such as corkage fees if you're providing your own alcohol or a cake cutting fee for cake baked by an outside baker. Sometimes these fees are negotiable but most of the time, they're not. Still, you need to know what's expected so you're not surprised when you get the bill. That would NOT be a welcome wedding present!
4. Have you ever catered at our wedding venue? It's not a deal-breaker, but it's a definite bonus if your caterer has previously worked at your venue. They'll know the ins and outs of the space and may know the venue staff and site guidelines. "They will be familiar with the venue policies, the load-in and load-out procedures, the best floor plans, and the workspace setup," says Walsh. "That knowledge will allow them to focus on preparing and executing your delicious food."
Photo by Sweet Ice Cream Photography on Unsplash
5. Where will the food be prepared? Depending on where your wedding is, there may or may not be a kitchen or cooking facilities on site. That's why you need to ask if the food is prepared at the venue or if it will be cooked prior to the reception and reheated. "When a caterer isn't able to cook on the premises, they have to re-heat the food, reducing the taste and quality," says Julies, executive director of Paramount Events. Many venues will provide a work kitchen or prep area for off-site caterers.
6. Can we speak to previous clients? This is an important question to ask of almost every wedding vendor. "Get at least two references from couples who had similar guest counts and menu styles," says Candice Wigfield, Director of Sales and Marketing for Hamby Catering & Events. "Speaking with previous clients is the best way to really get a feel for the attentiveness, expertise, and overall personality of the caterer," she says, suggesting it's also a good idea to check online reviews for the caterers.
7. Can we attend a tasting? Before you decide what's on the menu, you want to sample the caterer's cuisine. Ask them if you can have a tasting before booking. Some caterers do group tastings for you and other couples to get a preview of the style they offer; while other caterers offer specific custom menu tastings for each couple based on what you'd like for your wedding.
8. Who will be working our wedding? You need to find out about the staff working your event. How many servers will be at the reception? Will your catering manager be your on-site point-of-contact or will someone else be filling in? Find out who's cooking, too. "All of our head field chefs work in our kitchen on a daily basis," says Arends. "They will always be familiar with a client's menu prior to an event and will ensure the food is prepared exactly the way they enjoyed it during their tasting."
9. Can we customize our menu? Be sure to ask if your caterer will allow you to customize the menu. Many catering companies offer standard menus but often they'll do something different if you request it. "Trust in your caterer as the expert," says Walsh. "If they deter you from certain things, it's probably because they have tried them before and would not recommend them for your occasion." But don't be afraid to speak up if you have a family recipe or favorite food you really want to include in the feast. You'll never know if you don't ask!
10. Can you accommodate any special requests? These days menus aren't just chicken, meat, and fish. Ask if your caterer can handle special requests like nut-free, vegan, dairy-free, and gluten-free. Most caterers can handle menus with dietary preferences if you make the request well in advance of the wedding. Make sure you know about any of your guests' allergies so you can ask all the proper questions up front.
11. Are you licensed and insured? Check to make sure your caterer is licensed and insured. It's a basic thing that marks the difference between an amateur caterer and a true professional. "This will protect you and your guests, should anything occur during or after your event realted to food," says Walsh, who also suggests asking the venue what insurance requirements they have for caterers.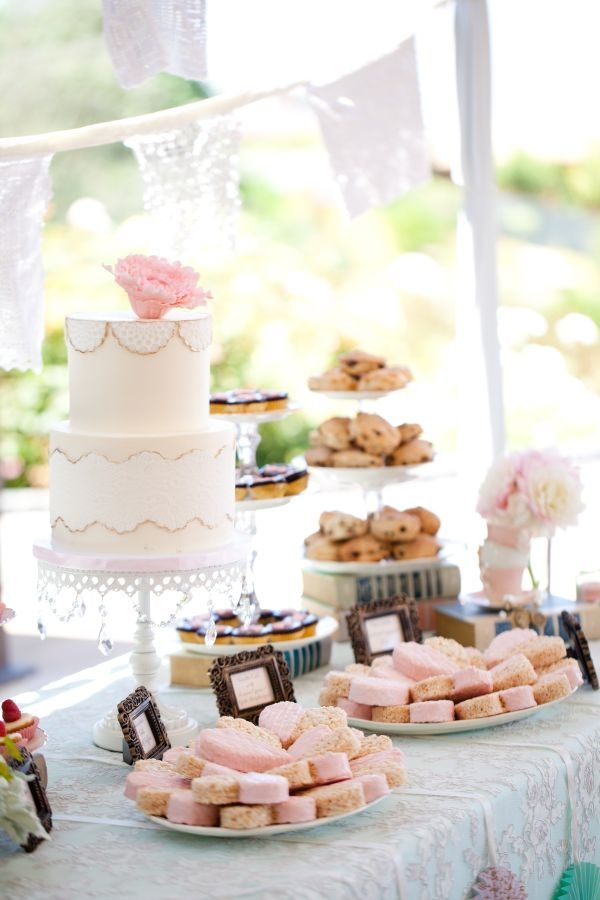 Photo by Chris and Kristen on Inspired by This 
-By Kristen Castillo
Get more catering advice on Loverly:
6 Unnecessary Things You Can Totally Cut from Your Catering Bill
8 Alternative Wedding Cakes That Aren't Cake at All