10 Traditional Touches to Work Into Your Wedding
There's nothing quite like a classic wedding. From timeless details to traditional touches, these are the ceremonies that are as stunning today as they will be twenty years from now. So, if you're a bride-to-be with a passion for the perennial, here are a few of our favorite elements that will make your wedding truly one for the ages.
1. A long veil. There's nothing so quintessentially bridal as the cathedral veil.
Photo by Erin Rene Photography
2. A beautiful bouquet. We love the look of a classic bouquet, with its stunning florals, sweet colors, and sophisticated shape.
Photo by Sylvie Gil Photography
3. A gorgeous gown. Colorful dresses may be on point right now, but a formal, floor-length dress in white has staying power like nothing else. When you look back on your wedding photos in thirty or forty years, you won't regret rocking a more traditional dress.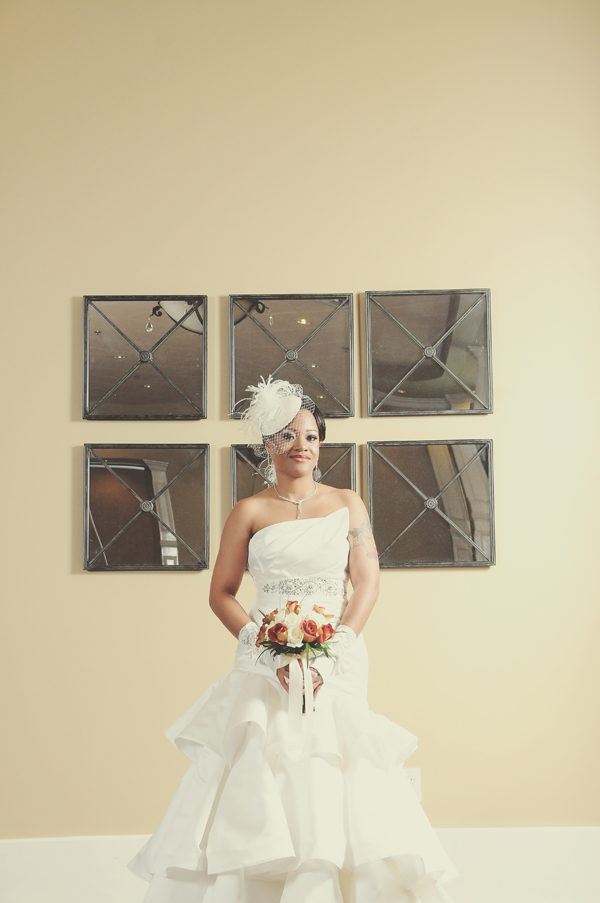 Photo by Jamie Delaine 
4. A fatherly send-off. While the reasoning behind your father "giving you away" may be a bit antiquated, the notion is quite sweet. After your emotional walk down the aisle with dear ol' dad, ask him to say something nice to your partner, shake his hand, and then give you a kiss before heading back to his seat. The photo op is reason enough to embrace this tradition!

Photo by Reichman Photography 
5. Bridesmaids in black. A black and white color palette will definitely stand the test of time, so have your ladies rock some black dresses for a timeless touch.
Photo by Meg Baisden Photography
6. Fabulous flower girls and rad ring bearers. Kids can really enhance your ceremony, so bring on the little ladies and gentlemen!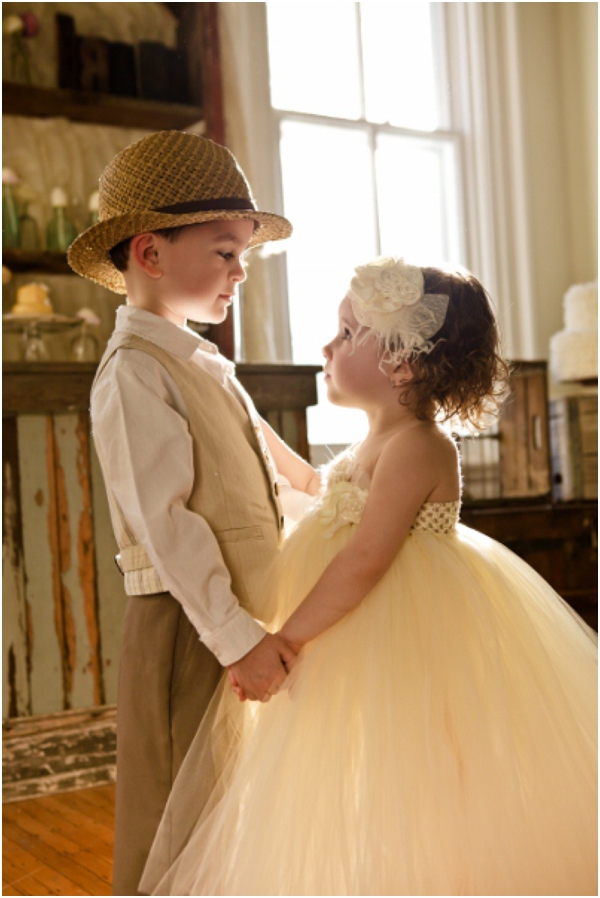 Photo by Kim Winey Photography 
7. Have some aisle style. From the aisle runner to the subtle yet totally stunning floral details, make a traditional statement with your aisle decor.
Photo by Simply Bloom
8. Timeless tablescapes. A pretty table gets us every time. Metallic accents and pretty petals are sure to get your guests talking for all the right reasons.

Photo by Aaron Delesie 
9. A classic cake. The most timeless pieces make a statement without too much fuss, so keep your cake simple and sophisticated. Understated white detailing will definitely do the trick.
Photo by Cory McCune Photography 
10. Getaway in Style. A vintage car (complete with cans and a "just married" sign) is the perfect way to ride off into the night as newlyweds.
Photo by Katie Stoops Photography 
Get more inspiration for your big day on Loverly:
11 Stunning Veils We Spotted on Instagram
8 Wedding Traditions You Can Totally Skip