11 Things ALL Newlyweds Are Grateful for This Year
If you got married in the last year, you have a lot to be grateful for this season! Beyond finally owning enough matching place settings to actually host Thanksgiving dinner (thanks, wedding guests!), having a new husband or wife means that you can add many experiences and emotions to your "thankful list" this year.
Here are eleven things that all newlyweds can seriously appreciate…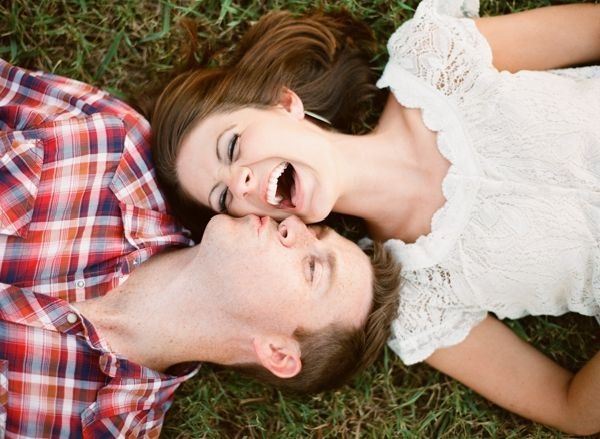 Photo by Chris Isham Photography on Inspired By This via Lover.ly
1. Having a forever best friend. The day you got married, your partner became your lifelong best friend. Now you'll always have someone to talk to, spend time with, tell your secrets too, and laugh with.
2. Having a hand to hold and a shoulder to cry on. Through good times and bad, right? Your partner has and always will be there for you.
3. Receiving endless support from your S.O. Going through life with someone you love can make tough times so much better.
4. Your wedding vows. You recited vows on your wedding day, and you're grateful for the significance and lifelong commitment that was made through those words.
5. Knowing you have someone who you can trust completely. Your partner knows everything about you, and he or she loves you anyways. You're eternally grateful for the trust and comfort you share.
6. Having someone to go on crazy adventures with. Whether the trips are big or small, you have a travel buddy for life!
7. The support, generosity and participation of your friends and family on your wedding day. This year, you can be thankful for your loved ones who contributed to your big day! Their support meant the world.
8. Having a person who can share in your hopes, dreams and fears. You and your partner are in it together, and now you have someone to share everything with.
9. Having someone to make new traditions with. As newlyweds, there are many opportunities to forge new traditions, especially around the holiday season. You and your partner are thankful for the traditions you have (and will!) make.
10. Always having a big (or little!) spoon. Lifelong cuddle buddy? Check!
11. Having someone to love with all your heart. Having someone to love (and someone to love you) makes life worth living! This year, and every year, you and your partner are grateful you have found each other.
–By Alexia Conley
Want to read more relationship advice for newlyweds?
10 Reasons Being Married is Even More Awesome than You Expected
9 Signs You're in The Right Relationship
9 Ways to Have a Happy, Healthy Relationship IRL
Got a tough wedding question? Download the Loverly app to chat FREE with one of our virtual wedding planners and choose from affordable planning packages.