10 Things NOT to Forget to Bring on Your Wedding Day
Based on the giant plastic bins of decorations and the long shopping list you still have, you probably already know that you'll have a lot of stuff to bring with you on your wedding day. While you don't want to forget even the smallest detail, there are a few things that you absolutely can't leave behind. Check this list before you head to the ceremony, and you'll have everything you need!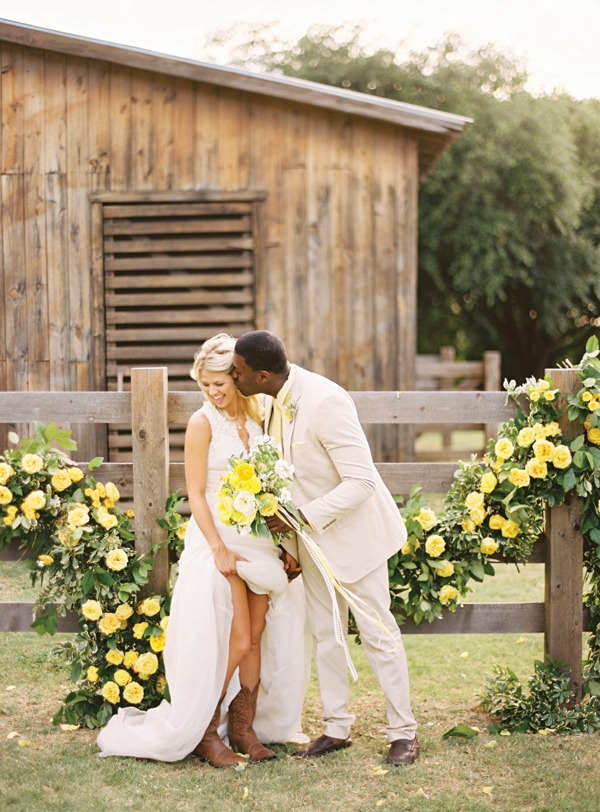 Photo by Ryan Ray
1
Both of your outfits — from head to toe.
We know you won't forget the dress, but shoes and earrings can easily slip the mind. Make a list of every last thing you're wearing, and check them off as you pack them up.
Here's how to get your attire where it needs to be, no matter how you're traveling.
You've gotten so used to wearing just an engagement ring that it can be easy to forget the second set of rings. But those are a crucial part of the ceremony!
Here's how to find the perfect wedding bands for you and your beau.
Photo by KT Merry
Don't forget that this whole wedding isn't just for show — you gotta make it legal! Bring the doc to sign right after you say "I do."
It's probably already engraved in your brain, but your wedding party and extended family might not have the schedule memorized. Bring a few printed copies, just in case.
Need some wedding timeline examples? We've got you covered.
Photo by Liz and Ryan 
5
Vendor contact information.
If all goes according to plan, you won't need to reach them — but it can't hurt to have their phone numbers, just in case (knock on wood!).
Put vendor tips in envelopes before the wedding day, and hand them off to a relative. They can handle doling them out so you can enjoy the party
Start rationing tips out now! Here's a guide for how much to tip every vendor.
Photo by Wynn Myers 
7
An overnight bag (and honeymoon luggage).
Hate to break it to you, but you can't (or probably shouldn't) wear your wedding dress home the next morning. Bring a change of clothes for your morning-after brunch or honeymoon travel days. If you're leaving for a grand adventure right after the big day, bring all your luggage with you.
Pack smart for your honeymoon with these honeymoon packing hacks.
Unfortunately, you might not get a full meal during the reception — you'll be so busy running around and spending time with your loved ones. Stash a few granola bars in your purse and overnight bag for when a pang of hunger undoubtedly hits. And while you probably want to sip champagne all night, keep water within arms' reach. Bring water bottles while you're getting ready to stay hydrated!
You never know what could go wrong! Pack a small emergency kit to fix any mishaps on the big day. Ask a bridesmaid or your wedding planner to keep it at hand.
We've helped you prepare for the worst: Here's everything you need to put in your wedding-day emergency kit.
Photo by Gemma Williams