8 Awesome Gadgets to Add to Your Smart Home Wedding Registry
Setting up your wedding registry is one of the most exciting aspects of wedding planning.  For many couples who already have their homes outfitted with all the essentials (china, glassware, coffee machine, etc) consider adding a few tech gadgets to turn your registry into a smart home wedding registry.  Whether you are a tech-savvy couple or simply want to elevate your home, here are 8 awesome smart home gadgets to add to your wedding registry. And guess what? All of these smart gadgets are available at Bed Bath and Beyond .
Smart Home Wedding Registry Items
1. Personal Assistant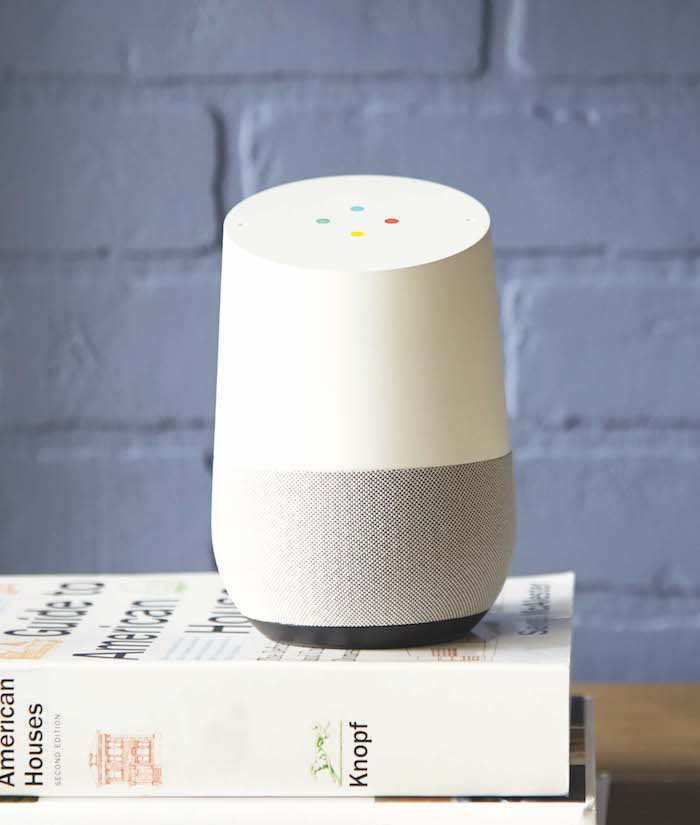 <
Register for some hands-free help with Google Home! Delivering all the functionality of the Google Assistant app, Google Home answers questions, provides current news, plays music, manages everyday tasks, streams videos to your TV and much more. Just speak and it responds.

2.  Digital Doorman

Ring Video Doorbell 2, $199

Watch over your new home with the Ring Video Doorbell 2. With the power of WiFi and HD video, it enables you to see and speak with visitors from the comfort of your smartphone or tablet. The doorbell also has built-in motion sensors that detect movement up to 30 feet.

3. Set the Mood

 

Philips Hue Color Starter Kit, $199

The Philips Hue White and Color Ambiance A19 Starter Kit gives you complete control over your home's lighting. Whether setting the tone for a party or having a relaxing night in, you can easily change each bulb's settings and color right from your smartphone or tablet app.

4.Cozy Casa

Nest Learning Thermostat, $249

Register for a thermostat that adapts to your life at home. The Nest Learning Third Generation Thermostat programs itself to your preferences. It also works with Alexa and Google Assistant for control by voice.

5. Wall-to-Wall WiFi

 Google WiFi, $124

Enjoy a consistent connection to the web with Google's WiFi. This cutting-edge device gives you the ability to connect tablets, laptops, and phones to an intuitive system that allows you to replace your router and gain seamless access to the internet.

6. Hassle-free Cleanup

iRobot Roomba, $374.99

The Roomba 690 Vacuuming Robot navigates to clean under furniture and around clutter. The patented, 3-Stage Cleaning System picks up dust, pet hair and large debris like cereal. Just press CLEAN or schedule Roomba on the go with the iRobot HOME App.

7. Endless Entertainment

Google Chromecast, $35

Stream entertainment from your phone right onto your TV with Google Chromecast. This versatile device will allow you to access your favorite apps and use your phone as a remote to search, play, and pause movies, shows and more. It also works with Google Assistant for control by voice!

8. Seamless Security

August Smart Lock, $179

Never worry about losing your keys with the Smart Lock Home Kit from August Home. This handy device will allow you to virtually lock and unlock your door, create virtual keys for guests, and keep track of who comes and goes all from your fingertips.

If you need more registry inspiration , check out our wedding registry guide!