Why It's Awesome to Have a Small Wedding Budget
You sat down with your parents to have the wedding budget talk. After a long discussion about the details, you agreed on a number…and it's not quite as large as you originally thought it would be. While you might have a hard time letting go of some of your dream wedding day details, having a small budget actually has some big benefits. Here are 6 reasons why a tighter budget is a totally awesome thing.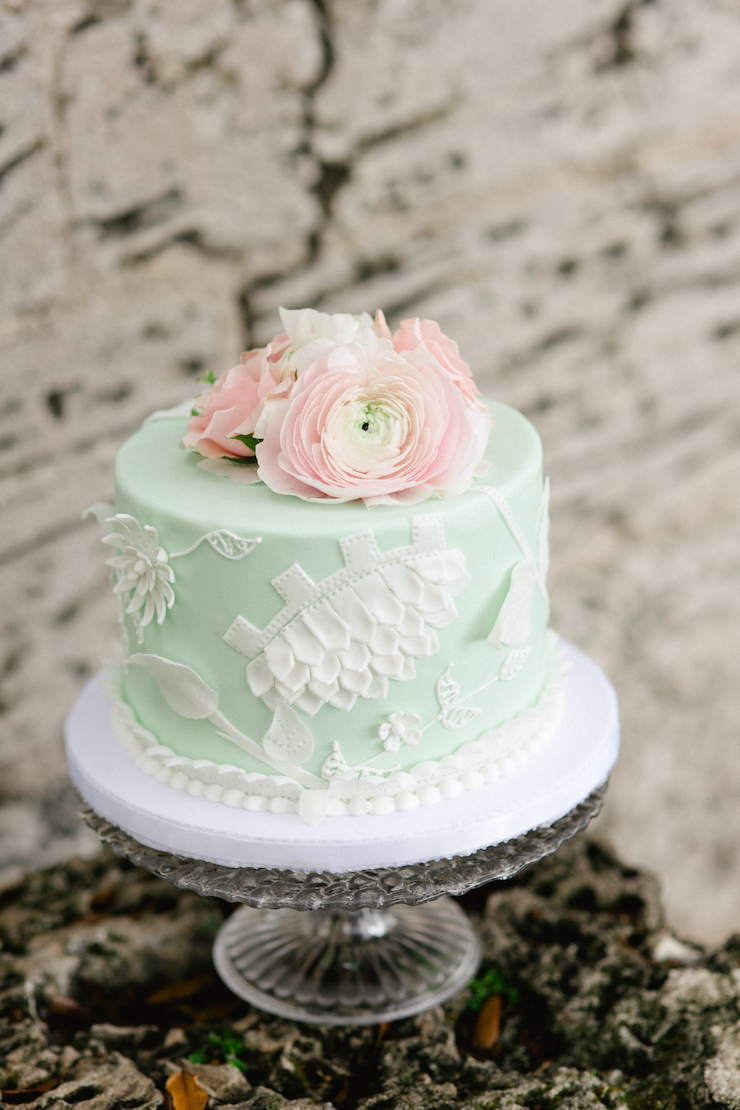 Photo from Vanessa Velez Photography
You won't be overwhelmed by the endless possibilities. When you find yourself with a boundless budget, your options are just as limitless. You could have Cirque du Soleil dancers at your reception, Bruce Springsteen could serenade you during your first dance, or you could serve nothing but lobster. It's easy to become overwhelmed when you can literally have whatever you want. A tighter budget puts a limit on where you can go, which makes the whole wedding process just a bit more manageable. Sometimes less really is more!
It forces you to get creative. Wedding are an expensive venture to undertake, so a tight budget might mean you can't afford a florist, a band, AND a wedding planner. But that doesn't mean you have to go without; you just have to come up with some innovative solutions for tackling those big ticket items. Sit down with your fiance and come up with the perfect playlist for your reception and put your iPod to good use. Visit your local flower market to find your favorite buds at wholesale prices. Consider having a brunch wedding or a cocktail party reception instead of the traditional evening sit-down meal. These crafty solutions might actually be MORE fun and memorable than the tried and true.
It gives you an excuse to find a unique venue. Venues that are traditionally marketed for weddings (think: ballrooms, hotels, private estates) may be out of your price range, but that's not necessarily a bad thing. Once those spaces are taken off the list of possibilities, you can focus on places that truly reflect your personal style instead. Start exploring national parks, restaurants, greenhouses, art museums, even your own backyard. Many of these unusual venues will cost less and make your wedding day so much more than you ever imagined.
You can make your wedding a family affair. Put your family and friends' talents to good use! Does your brother's girlfriend make confectionary creations that are to DIE for? Ask her to bake your cake. Did your aunt master the art of calligraphy? Have her write out your escort cards or address your invitations. Is your neighbor trying to turn his photography hobby full-time job? Give him his first job! Having your loved ones step in as vendors will help make the day feel more personal and special. Talk about a labor of love…
It allows you to show off your DIY skills. Another way to up the wow-factor without dropping the big bucks? Do it yourself! If you're handy with a glue gun or know how to work a sewing machine, take on a few projects yourself. Things to consider: your ceremony backdrop, a glittery wedding banner, and your centerpieces. Handmade items will help save on costs (especially those unexpected taxes and shipping expenses) and will give you a chance to really make your wedding your own. Of course don't overdo it or wait until the last minute…you want to make sure any paint will actually dry before the ceremony starts!
It helps you focus on what REALLY matters. A small budget might help put thing into perspective for you. Do you want to invite everyone you've ever met to watch you say "I do" and only be able to serve them cheese and crackers? Or would you rather keep the guest list small and blow out your budget on an out-of-this-world dinner? Without endless amounts of money to spend, you'll quickly find you get to the root of what really matters to you. You'll be able put some serious thought into who you want to invite, what details you want to feature, and what you can do without.