15 Old School Songs to Consider for Your First Dance
Who says your first dance song has to be a current chart-topper? While we love a modern hit, we're smitten with the idea of opting for an old school jam that even Grandma and Grandpa will know the words to.
Here are 15 total throwbacks worth considering for your first spin on the dance floor…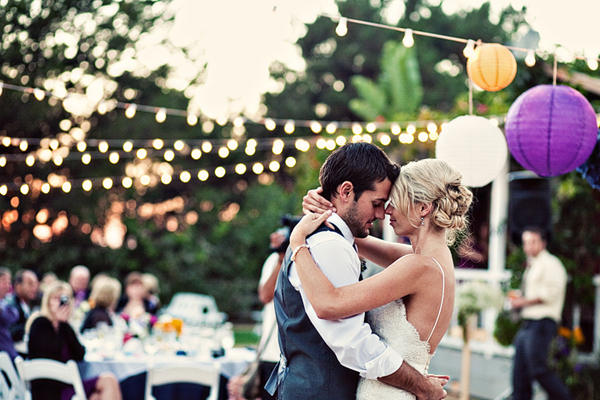 Photo by: Ashley Rose on The Brides Cafe via Lover.ly
1. "I Got You Babe" by Sonny and Cher
2. "My Girl" by The Temptations
3. "I Can't Help Myself" by The Four Tops
4. "Crazy Love" by Van Morrison
5. "Baby I Need Your Lovin'" by The Four Tops
6. "You've Really Got a Hold on Me" by The Miracles
7. "How Sweet It Is (To Be Loved By You)" by Marvin Gaye
8. "Something" by The Beatles
9. "At Last" by Etta James
10. "L-0-V-E" by Nat King Cole
11. "Can't Help Falling in Love" by Elvis Presley
12. "The Best is Yet to Come" by Frank Sinatra
13. "God Only Knows" by the Beach Boys
14. "In My Life" by the Beatles
15. "When a Man Loves a Woman" by Percy Sledge
Need more first dance ideas?
Classic First Dance Songs
What Your First Dance Song Says About Your Relationship
4 Tips for Choosing Your First Dance Song