4 Big Reasons to Ask Guests to Unplug for Your Wedding 
While more and more couples are asking their nearest and dearest to stash their electronics during the wedding (especially the ceremony), some still feel weird putting rules around guests' big day behavior.   If you're debating whether it's worth asking your pals to unplugging at your wedding, don't worry — we're here to help. Here are four reasons a phone- and camera-free wedding just might be your best bet.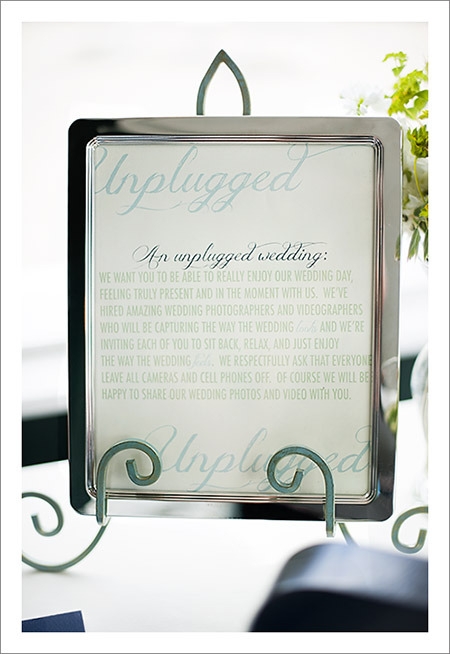 Unplugging at Your Wedding – 4 Reasons Why
1. You'll get to see your friends' and families' faces — not their electronics. As you gaze out at the group watching you say your vows, which would you rather see: the happy faces of your friends and family, or the backs of their smartphones and giant tablets snapping pictures? You'll feel so much more supported if there's nothing between you and the ones you love.
2. You won't have to worry about cell phones ringing during your ceremony. What's worse than a subtle buzzing (and a simultaneous group head turn towards the perpetrator) right before your first kiss as a married couple? A quick reminder for guests to turn off their ringers means your ceremony goes off without an interruption.
3. Nobody will interfere with the photographer. Any wedding photographer will gladly (and remorsefully) tell you a horror story that involves a cell phone or camera. From the snap happy uncle who blocks the first kiss to the BFF whose flash washes out just about every ceremony snapshot, electronics can seriously interfere with your wedding album. Not convinced? Wait until you see these ruined big day photos…
4. Everyone can be fully present. Your wedding is a major milestone and a chance to make some serious memories. Remind everyone to enjoy the moment by eliminating electronics and focusing fully on your beautiful big day!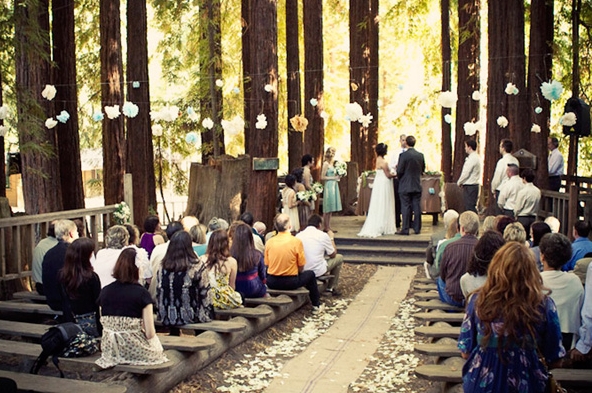 While letting guests keep their cameras and phones out may give you more candid photos in the long run, the cost might not be worth those extra pics… Consider your priorities before deciding if you want guests to hooked-up or unplugged!
Looking for more wedding advice? We've got you covered:
10 Conversations You NEED to Have with Your Wedding Photography
Social Media Wedding Etiquette for Couples