How to Choose the Right Cake Flavor for Your Wedding
Choosing the flavor of your wedding cake can be seriously stressful. Not only do you have to blend the tastes of you and your partner, but you also have to consider how the flavor will affect the design of the cake and whether or not your guests will enjoy it.
So, how do you make a flavor decision that checks off all of the boxes? We asked New York City-based baker how she advises clients to choose the oh-so-right cake flavor for the big day.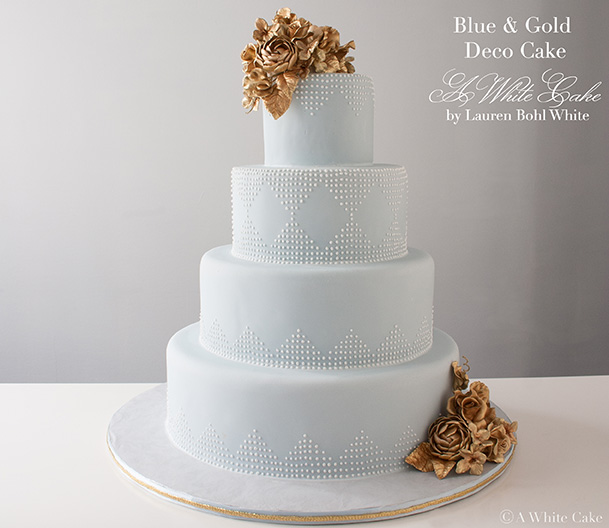 Alexia: When choosing a cake flavor, where should a couple start? 
Lauren: My best advice for couples is to do what you both love because you'll never make everyone happy, it's just not possible! If you love an espresso cake with hazelnut cream, then you should go with it.
Nothing is better then cutting into your cake as a newly married couple, taking a bite, and realizing just how happy you are to have chosen something you both love.
Alexia: How can a couple discover what flavors they truly love if they don't yet know what they want?
Lauren: I always ask a couple before a tasting if they are more drawn to chocolate, fruit, nuts, or vanilla. This will always give me a good idea of where to go and what to create for them to taste.
Another great approach is to think of what dessert item you're most drawn to when you get the menu at a restaurant. This will be indicative of the things you enjoy!
Alexia: What are the classic cake flavors to consider?
Lauren: I would say that the classic flavors are those made and flavored with real ingredients. We make ours with real melted chocolate or fresh berries or ground nuts to create natural flavors that aren't overly sweet. For me, a cake's taste is equally as important as its look. Great taste is always a classic, no matter the flavor.
For more cake inspiration from Lauren and A White Cake, visit her Instagram.
Satisfy your sweet tooth with more dessert ideas on Loverly.
4 Creative Ways to Personalize Your Dessert
Quiz: Which Big Day Dessert Should You Serve?
4 Tips for Creating a Great Wedding Dessert Bar