How to Get Guests' Mailing Addresses (When You Have No Clue What They Are)
You might have all your friends' Instagram handles memorized, but that's about as far as it goes for contact information these days… Most of us can barely remember a phone number, let alone an address!
Since wedding invitations really should be mailed (not sent electronically), you're going to need to find out what on earth to write on all those envelopes. So, here are some of the best ways to collect what you need without being awkward.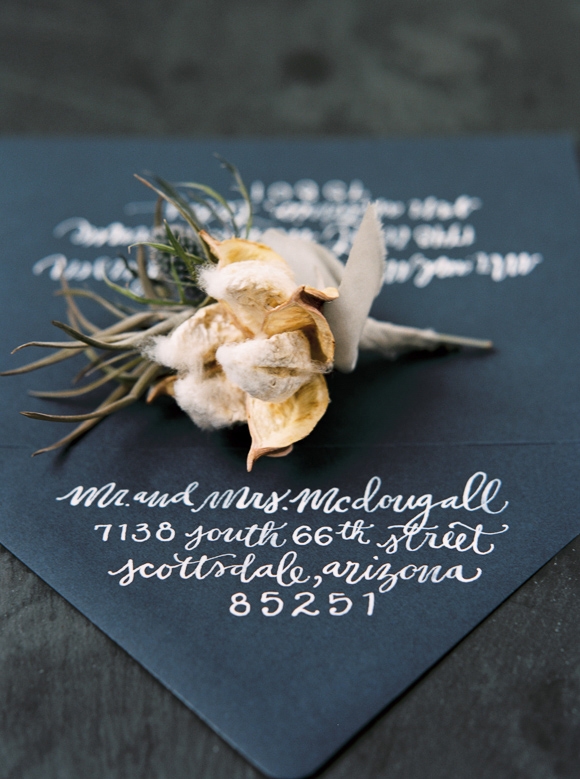 Photo by Ace & Whim on Magnolia Rouge via Lover.ly
1
DO ask your parents for help. 
There's a good chance that your parents still keep addresses in a real life paper address book. Ask if you can borrow their much-loved books for a weekend, so you can copy all the information into a database of your own.
2
DON'T just make it about the wedding. 
Before you know it, you'll be sending thank you notes and holiday cards (maybe even birth announcements?), so it's a good idea to start saving this info now. If your parents or relatives share the address of someone you don't intend on inviting to your wedding, make sure to store it for safekeeping.
3
DO enlist your wedding party. 
Your bridesmaids and groomsmen are probably friends with some of the people on your invite list. Rather than giving yourself loads of work, give each member of your wedding party a short list of guests whose addresses you need. Your old college roomie can track down your other college friends' addresses, and your cousin can get a hold of all your other cousins' addresses.
Photo by Annie Spratt on Unsplash
4
DON'T ask everybody you know on social media. 
If you've announced that you're engaged, most people are going to figure out that your call for mailing addresses is related to your invitations. So if you post a Facebook status asking every single one of your friends to share their address, they're going to expect an invite. Keep this process more private than public.
5
DO feel free to just ask!