Fun Bachelorette Party Ideas (That Don't Involve Strip Clubs)
Just because it's your last hurrah as a (sort of) single gal, you don't have to be harassed by a "fireman" in a grungy strip club. Bachelorette parties should be a time to celebrate your upcoming nuptials with friends, not doing something that makes you feel uncomfortable. Read on for our bachelorette party ideas that don't involve strip clubs.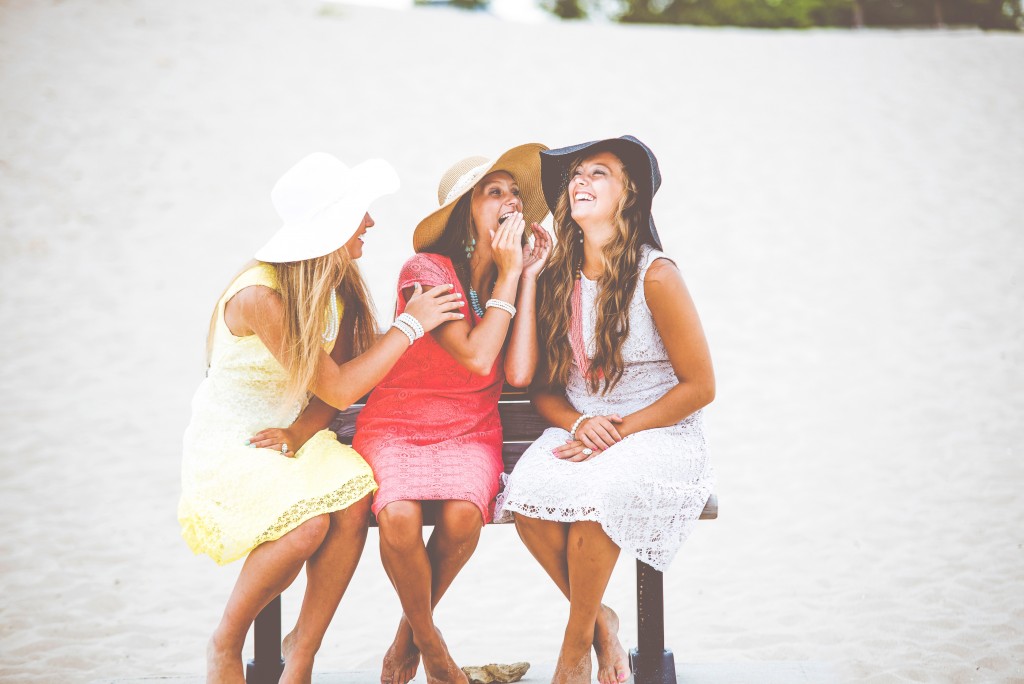 Photo via Unsplash
1
Brunching and shopping.
If you're a vintage-loving bride, take a morning trip to the flea market or antique store; give each guest $15 and have them try to find the best vintage item for the guest of honor. Then finish off your treasure hunt with lunch. You could also start the day with brunch and then head to the mall (maybe that big, fancy one a few towns over) or to your favorite block of stores for some shopping. Have friends help you pick outfits for your honeymoon or for life as a newlywed.
 If you're looking to have a relaxing weekend without leaving home, plan a stay-cation with your girls. Have a sleepover at your place, middle-school style (but with booze). Provide sweets, snacks, and nail polish for all the attendees. (For an extra-special touch, bring in a hair stylist to teach everyone to do on-trend braids or a manicurist who specializes in nail art!) Order yummy takeout and don't forget the board games and chick flicks!
3
Head to a fitness class and a little post-workout pampering. 
For the fitness loving bride, plan to attend a barre or spin class with your girls. Grab something to eat after at that farm-to-table spot you've been wanting to try, and then head over to your local spa for manis, pedis, and facials.
Whether you're interested in learning to cook or you want to test your artistic ability over a glass of wine, taking a class is the perfect party plan. You'll have so much fun learning a new skill, and it's an inexpensive way to spend the day together. If you don't hate the idea of a strip club, you could do a party through The Artful Bachelorette; includes drinks, drawing, and, um, a nude model.
5
A weekend getaway to the beach or the mountains.