You Can Now Register for Actually Everything On Amazon
Sure, Amazon is your first stop when you're desperate for a same-day paper towel delivery or you need a good Kindle read, stat. But did you know they just launched a new wedding registry experience (and a shop that sells all the wedding things)? Um, game changer.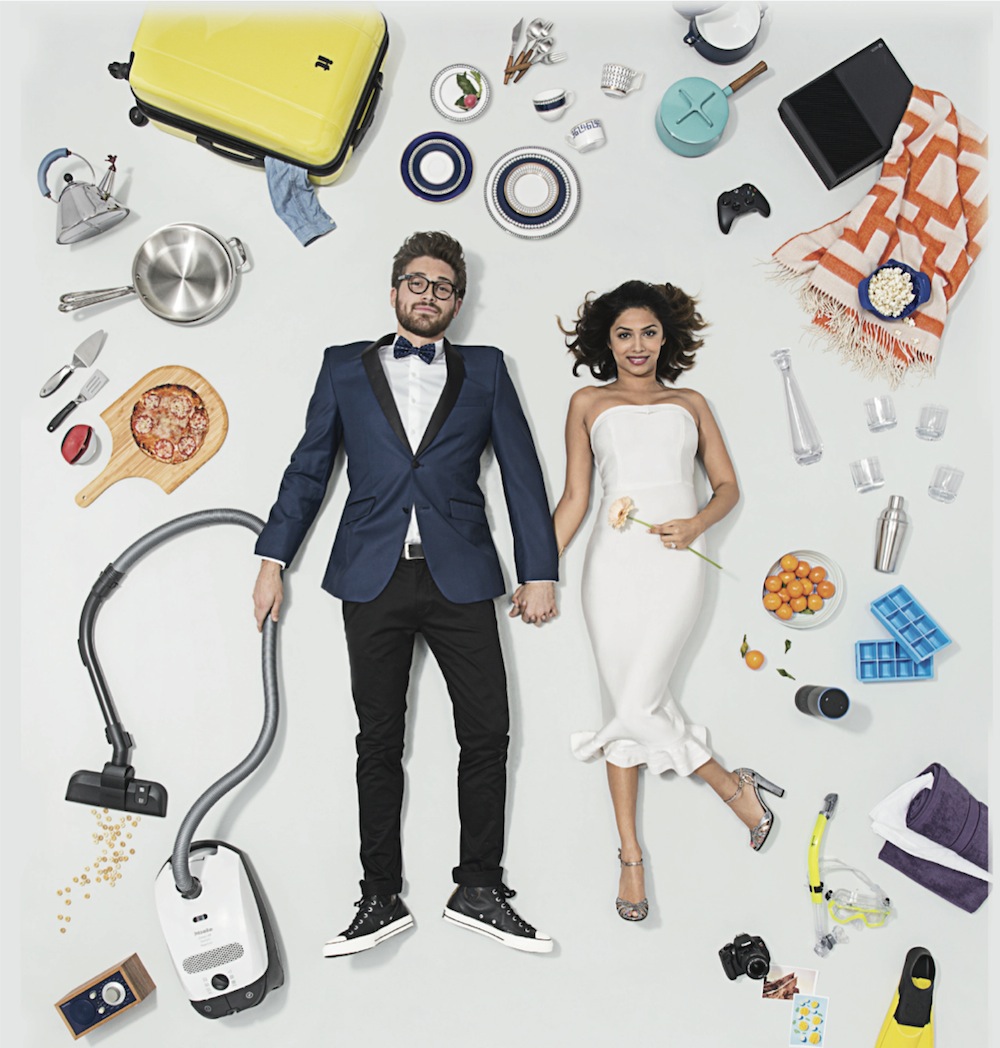 Photo via Amazon
We've been clicking and scrolling (and adding to cart…) all day, and we're kind of freaking out over the new features. Here's what the site now has in store for couples planning their weddings:
1. A universal add-it-from-anywhere registry. In the off chance that you can't find what you're looking for on Amazon, you can now register for items from any other website. Just quickly install Amazon's browser add-on and a single click will put just about anything on the web on your wedding wish list!
2. Strangely accurate product suggestions. Amazon is already scary good at recommending products. (How did they know I was looking for a fourth pair of brown leather ankle boots that seemingly go with my whole wardrobe?) Now, let them suggest the perfect picks for your registry based on what you browse. They'll also show you the most-registered-for items of each week, so you can totally copy them.
3. Stuff you actually want to register for.
Yeah, they've got the traditional stuff, like five-piece china place settings and silver gravy boats. But you can also register for that uh-mazing bar cart you've been eying or that stellar sound system your partner has begged you for the last three birthdays. You can also browse carefully curated collections of hand-picked items based on your lifestyle, from "Eclectic Entertaining" to "The Modern Mix" to "Outdoor Elements."
4. Plenty of time to return what you don't want.
You're probably going to want a break from all things wedding once the big day is done. Instead of scrambling to ship back four of the five identical cheeseboards you somehow received, you can enjoy your honeymoon and hit the post office when you get back. Most registry gifts qualify for Amazon's 180-day return policy (instead of the standard 30 days). We'll take it!
5. A list of everyone you need to send a thank you note to.
Amazon might as well be your maid of honor, right? It'll keep track of who bought you what, so you won't lose track of which aunt got you the ecru towel set and which got you the cream one. If only they could write the thank you notes for you, too…
6. A Wedding Store where you can buy pretty much everything.
The new Wedding Store has got everything from bridesmaids dresses and diamond-encrusted wedding bands, to cake toppers and honeymoon destination guidebooks. Now, when you need a bride-to-be sash in a bind, you know where to go!
Set Up Your Amazon Registry Now