17 Untraditional Readings That Will Make Your Ceremony Unforgettable
Do you and your fiancé(e) march to the beat of your own drum? Then having your nearest and dearest recite the usual suspects at your wedding just won't do. So forget those Shakespeare quotes and that Irish Blessing everyone knows by heart, and get a little more creative with your wedding ceremony readings. Think about what makes you and your partner tick, whether that's music or books or something else entirely, and then look to your favorite song lyrics, poem, novel, or a popular children's book for inspiration. Not sure where to start?
Here are 17 unique passages you should totally include in your wedding ceremony (or maybe even your vows).
Unique Wedding Ceremony Readings
1. "If I Should Fall Behind" by Bruce Springsteen:
We said we'd walk together baby come what may
That come the twilight should we lose our way
If as we're walking a hand should slip free
I'll wait for you
And should I fall behind
Wait for me.
We swore we'd travel darlin' side by side
We'd help each other stay in stride
But each lover's steps fall so differently
But I'll wait for you
And if I should fall behind
Wait for me.
Now everyone dreams of a love lasting and true
But you and I know what this world can do
So let's make our steps clear that the other may see
And I'll wait for you
If I should fall behind
Wait for me.
Now there's a beautiful river in the valley ahead
There 'neath the oak's bough soon we will be wed
Should we lose each other in the shadow of the evening trees
I'll wait for you
And should I fall behind
Wait for me
Darlin' I'll wait for you
Should I fall behind
Wait for me
2. "Us Two" from "Now We Are Six" by A. A. Milne:
So wherever I am, there's always Pooh,
There's always Pooh and Me.
'What would I do?' I said to Pooh,
'If it wasn't for you,' and Pooh said: 'True,
It isn't much fun for One, but Two,
Can stick together,' says Pooh, says he. 'That's how it is,' says Pooh.
3. "How Falling in Love is Like Owning a Dog" by Taylor Mali:
On cold winter nights, love is warm.
It lies between you and lives and breathes
and makes funny noises.
Love wakes you up all hours of the night with its needs.
It needs to be fed so it will grow and stay healthy.
Love doesn't like being left alone for long.
But come home and love is always happy to see you.
It may break a few things accidentally in its passion for life,
but you can never be mad at love for long.
Is love good all the time? No! No!
Love can be bad. Bad, love, bad! Very bad love.
Love makes messes.
Love leaves you little surprises here and there.
Love needs lots of cleaning up after.
Sometimes you just want to get love fixed.
Sometimes you want to roll up a piece of newspaper
and swat love on the nose,
not so much to cause pain,
just to let love know, "Don't you ever do that again!"
Sometimes love just wants to go out for a nice long walk.
Because love loves exercise. It will run you around the block
and leave you panting, breathless. Pull you in different directions
at once, or wind itself around and around you
until you're all wound up and you cannot move.
But love makes you meet people wherever you go.
People who have nothing in common but love
stop and talk to each other on the street.
Throw things away and love will bring them back,
again, and again, and again.
But most of all, love needs love, lots of it.
And in return, love loves you and never stops.
4. "Love" by Roy Croft:
I love you
Not only for what you are,
But for what I am
When I am with you.
I love you,
Not only for what
You have made of yourself,
But for what
You are making of me.
I love you
For the part of me
That you bring out;
I love you
For putting your hand
Into my heaped-up heart
And passing over
All the foolish, weak things
That you can't help
Dimly seeing there,
And for drawing out
Into the light
All the beautiful belongings
That no one else had looked
Quite far enough to find.
5. "Graffiti Moon" by Cath Crowley:
If my like for you was a football crowd, you'd be deaf 'cause of the roar. And if my like for you was a boxer, there'd be a dead guy lying on the floor. And if my like for you was sugar, you'd lose your teeth before you were twenty. And if my like for you was money, let's just say you'd be spending plenty.
6. "Captain Corelli's Mandolin" by Louis de Bernières:
Love is a temporary madness,
it erupts like volcanoes and then subsides.
And when it subsides you have to make a decision.
You have to work out whether your roots have so entwined together
that it is inconceivable that you should ever part.
Because this is what love is.
Love is not breathlessness,
it is not excitement,
it is not the promulgation of eternal passion.
That is just being "in love" which any fool can do.
Love itself is what is left over when being in love has burned away,
and this is both an art and a fortunate accident.
Those that truly love, have roots that grow towards each other underground,
and when all the pretty blossom have fallen from their branches,
they find that they are one tree and not two.
7. "Love Sonnet 17" by Pablo Neruda:
I love you without knowing how, or when, or from where.
I love you straightforwardly, without complexities or pride;
so I love you because I know no other way
than this: where I does not exist, nor you,
so close that your hand on my chest is my hand,
so close that your eyes close as I fall asleep.
8. "Poetry of James Kavanagh" by James Kavanagh
To love is not to possess,
To own or imprison,
Nor to lose one's self in another.
Love is to join and separate,
To walk alone and together,
To find a laughing freedom
That lonely isolation does not permit.
It is finally to be able
To be who we really are
No longer clinging in childish dependency
Nor docilely living separate lives in silence,
It is to be perfectly one's self
And perfectly joined in permanent commitment
To another–and to one's inner self.
Love only endures when it moves like waves,
Receding and returning gently or passionately,
Or moving lovingly like the tide
In the moon's own predictable harmony,
Because finally, despite a child's scars
Or an adult's deepest wounds,
They are openly free to be
Who they really are–and always secretly were,
In the very core of their being
Where true and lasting love can alone abide.
9. "Falling Stars" by Rainer Maria Rilke:
Do you remember still the falling stars
that like swift horses through the heavens raced
and suddenly leaped across the hurdles
of our wishes–do you recall? And we
did make so many! For there were countless numbers
of stars: each time we looked above we were
astounded by the swiftness of their daring play,
while in our hearts we felt safe and secure
watching these brilliant bodies disintegrate,
knowing somehow we had survived their fall.
10. "Touched by an Angel" by Maya Angelou:
We, unaccustomed to courage
exiles from delight
live coiled in shells of loneliness
until love leaves its high holy temple
and comes into our sight
to liberate us into life.
Love arrives
and in its train come ecstasies
old memories of pleasure
ancient histories of pain.
Yet if we are bold,
love strikes away the chains of fear
from our souls.
We are weaned from our timidity
In the flush of love's light
we dare be brave
And suddenly we see
that love costs all we are
and will ever be.
Yet it is only love
which sets us free.
11. "Wild Awake" by Hilary T. Smith:
People are like cities: We all have alleys and gardens and secret rooftops and places where daisies sprout between the sidewalk cracks, but most of the time all we let each other see is is a postcard glimpse of a skyline or a polished square. Love lets you find those hidden places in another person, even the ones they didn't know were there, even the ones they wouldn't have thought to call beautiful themselves.
12. "I Choose You" by Sara Bareilles:
Let the bough break, let it come down crashing
Let the sun fade out to a dark sky
I can't say I'd even notice it was absent
'Cause I could live by the light in your eyes
I'll unfold before you
What I have strung together
The very first words of a lifelong love letter
Tell the world that we finally got it all right
I choose you
I will become yours and you will become mine
I choose you
I choose you
There was a time when I would have believed them
If they told me that you could not come true
Just love's illusion
But then you found me
And everything changed
And I believe in something again
My whole heart
Will be yours forever
This is a beautiful start
To a lifelong love letter
Tell the world that we finally got it all right
I choose you
I will become yours and you will become mine
I choose you
I choose you
We are not perfect we'll learn from our mistakes
And as long as it takes I will prove my love to you
I am not scared of the elements I am underprepared,
But I am willing
And even better
I get to be the other half of you
Tell the world that we finally got it all right
I choose you
I will become yours and you will become mine
I choose you
13. From "The Velveteen Rabbit by Margery Williams:
"What is REAL?" asked the Rabbit one day, when they were lying side by side near the nursery fender, before Nana came to tidy the room. "Does it mean having things that buzz inside you and a stick-out handle?"
"Real isn't how you are made," said the Skin Horse. "It's a thing that happens to you. When a child loves you for a long, long time, not just to play with, but Really loves you, then you become Real."
"Does it hurt?" asked the Rabbit.
"Sometimes," said the Skin Horse, for he was always truthful. "When you are Real you don't mind being hurt."
"Does it happen all at once, like being wound up," he asked, "or bit by bit?"
"It doesn't happen all at once," said the Skin Horse. "You become. It takes a long time. That's why it doesn't happen often to people who break easily, or have sharp edges, or who have to be carefully kept. Generally, by the time you are Real, most of your hair has been loved off, and your eyes drop out and you get all loose in the joints and very shabby. But these things don't matter at all, because once you are Real you can't be ugly, except to people who don't understand."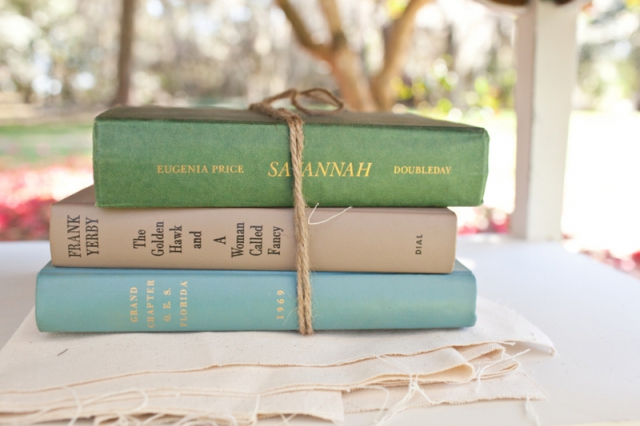 Photo by Ashley Daniell Photography
14. "He's Not Perfect" by Bob Marley:
He's not perfect. You aren't either, and the two of you will never be perfect. But if he can make you laugh at least once, causes you to think twice, and if he admits to being human and making mistakes, hold onto him and give him the most you can. He isn't going to quote poetry, he's not thinking about you every moment, but he will give you a part of him that he knows you could break. Don't hurt him, don't change him, and don't expect for more than he can give. Don't analyze. Smile when he makes you happy, yell when he makes you mad, and miss him when he's not there. Love hard when there is love to be had. Because perfect guys don't exist, but there's always one guy that is perfect for you.
15. "The Art Of Marriage" by Wilferd Arlan Peterson:
Happiness in marriage is not something that just happens. A good marriage must be created. In the art of marriage the little things are the big things…
It is never being too old to hold hands.
It is remembering to say "I love you" at least once a day.
It is never going to sleep angry.
It is at no time taking the other for granted; the courtship should not end with the honeymoon, it should continue through all the years.
It is having a mutual sense of values and common objectives.
It is standing together facing the world.
It is forming a circle of love that gathers in the whole family.
It is doing things for each other, not in the attitude of duty or sacrifice, but in the spirit of joy.
It is speaking words of appreciation and demonstrating gratitude in thoughtful ways.
It is not looking for perfection in each other.
It is cultivating flexibility, patience, understanding and a sense of humor.
It is having the capacity to forgive and forget.
It is giving each other an atmosphere in which each can grow.
It is finding room for the things of the spirit.
It is a common search for the good and the beautiful.
It is establishing a relationship in which the independence is equal, dependence is mutual and the obligation is reciprocal.
It is not only marrying the right partner, it is being the right partner.
It is discovering what marriage can be, at its best.
16. "Guess How Much I Love You" by Sam McBratney:
Then he looked beyond the thorn bushes,out into the big dark night. Nothing could be further than the sky.
"I love you right up to the moon," he said, and closed his eyes.
"Oh, that's far," said Big Nutbrown Hare. "That is very far."
Big Nutbrown Hare settled Little Nutbrown Hare into his bed of leaves. He leaned over and kissed him good night. Then he lay down close by and whispered with a smile, "I love you right up to the moon — and back."
17. "All I Ever Really Needed to Know I Learned in Kindergarten" by Robert Fulgham:
All of what I really need to know about how to live, and what to do, and how to be, I learned in Kindergarten. Wisdom was not at the top of the graduate school mountain, but there in the sandbox at nursery school. These are the things I learned…
Share everything.
Play fair.
Don't hit people.
Put things back where you found them.
Clean up your own mess.
Don't take things that aren't yours.
Say sorry when you hurt somebody.
Wash your hands before you eat.
Flush.
Warm cookies and cold milk are good for you. Give them to someone who feels sad.
Live a balanced life.
Learn some and think some and draw and paint and sing and dance and play and work every day.
Take a nap every afternoon.
Be aware of wonder.
Remember the little seed in the plastic cup? The roots go down and the plant goes up and nobody really knows how or why, but we are all like that.
And it is still true, no matter how old you are, when you go out into the world, it is best to hold hands and stick together.
Planning a wedding? Get our free wedding checklist.
Download Now