Quiz: Which Big Day Dessert Should You Serve?
Not sure which non-traditional sweet to serve up on your big day? Take our quiz to ensure you're picking a dessert that totally fits your style.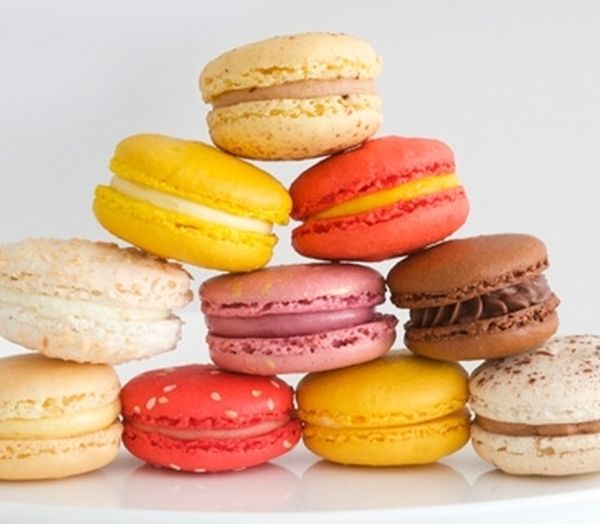 Photo via Inspired by This.
1. What is your favorite city?
Photo by Peng LIU 
A. New York City, NY.
B. Nashville, Tennessee.
C. Los Angeles, California.
D. Austin, Texas.
E. Paris, France.
2. Your wedding style can best be described as…
A. Modern.
B. Shabby Chic.
C. Trendy.
D. Quirky.
E. Sophisticated.
3. Your favorite summer Saturday activity is…
Photo by rawpixel.com 
A. Trying a new recipe.
B. Visiting your local flea market.
C. Brunching with your pals.
D. Sitting by the pool.
E. Shopping.
4. Where is your wedding taking place?
Photo by Tirachard Kumtanom 
A. A trendy loft.
B. A barn.
C. A brewery.
D. Your backyard.
E. A country club.
If you chose mostly As… You should have a cookie bar. Get creative with your choices – think chocolate chip, black and white, or snickerdoodle. Don't forget to serve the treats with ice cream and cold milk.
If you chose mostly Bs… You should serve mini pies. Consider mini pies on a stick or pies baked in mason jars for your southern-inspired soirée. These sweet desserts also pair well with chocolate and ice cream.
If you chose mostly Cs… You need doughnuts at your big day. Your style is trendy and non-traditional, so serving up doughnuts in fantastic flavors will be a total hit with your guests.
If you chose mostly Ds… You should treat your guests to an ice cream bar. Give attendees the choice of an ice cream base then provide all the toppings. Bonus points if you also have root beer and cola on hand for floats.
If you chose mostly Es… You must have macaroons on your big day. Your style is elegant and classic, so these simple French treats are a sweet and perfect choice. We think these would be extra tasty with a coffee and hot chocolate bar.
Check out more cake tips:
25 Totally Unique Cake Flavors to Try
8 of the Sweetest Alternatives to the Traditional Wedding Cake