7 Ways to Bring a Latte Love to Your Wedding Day
Now that it's getting colder outside, all we want to do is snuggle up with our beau and a cup of joe on a lazy Sunday morning. That got us thinking about creative ways to incorporate coffee into your wedding festivities. With options ranging from an espresso engagement sesh to a coffee-scented cocktail hour, here are 7 ways to incorporate your love of latte into your big day!
1. Head to your favorite coffee shop for your engagement shoot. Did you and your partner fall in love in a coffee shop? Do you have a long-standing tradition of making Sunday morning coffee runs together? Snap some celebratory shots in and around your favorite spot.
2. Start the big day off on the right foot. Serve your favorite coffee for your girls as you get ready for the day! Give them each an adorable coffee mug as part of their thank you gift—personalize it with their initials!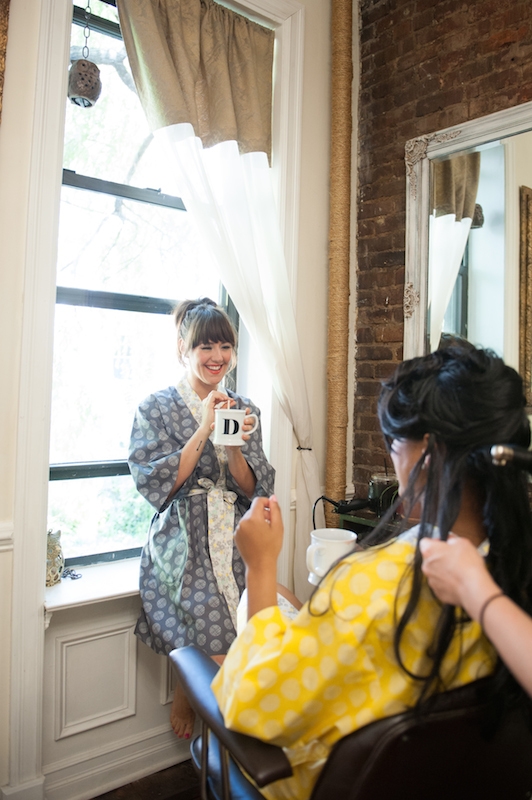 Photo by Chellise Michael 
3. Fill your cocktail hour with the aroma of coffee. Put a coffee bean tea light on each table at your cocktail hour. The heat from the candles warms the coffee beans and gives off an amazing, rich smell.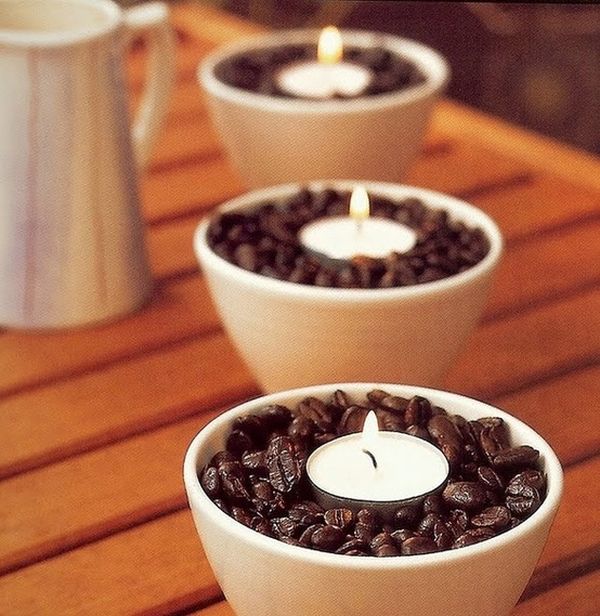 Photo from Time is Love
4. Toast to your future with strong coffee. Whether you're having a brunch wedding or a late-night party, get some clever mugs for your wedding and cheers to your future! Then reuse the mugs every morning and relive a little part of your big day with each sip.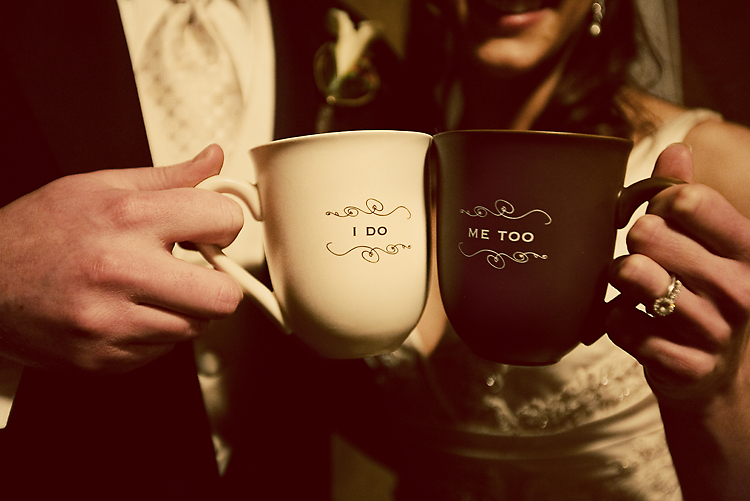 Photo by Birdsong Photography
5. Have an espresso bar! Have a full espresso bar at your wedding to serve up lattes, cappuccinos, and americanos throughout the night. Have a favorite coffee shop? Ask if they'll provide the beans.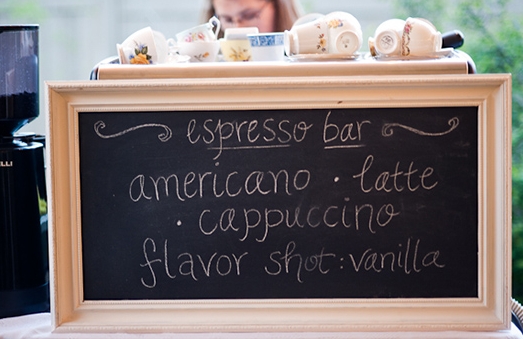 Photo by Amber Shader Photography 
6. Send your guests home with your favorite flavor. If you have a favorite coffee flavor or type of coffee bean, give it to your guests as a parting gift! They'll be brought back to your big day when they brew the coffee at home.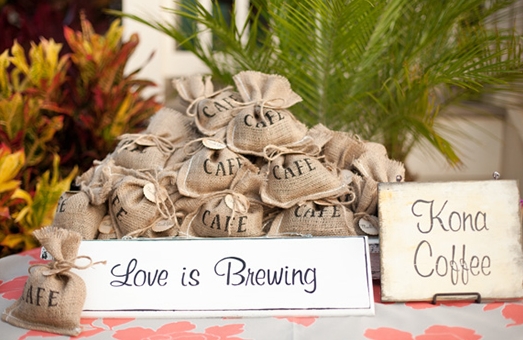 Photo by Katrina Louise 
7. Spike your coffee! End the night on a high note with a little twist on your regular cup o' joe. Have your caterer serve coffee as the night is winding down and allow guests to chose if they want a splash of Bailey's or spiced rum. Pair with some doughnuts for a classic sweet treat that will help soak up all the booze.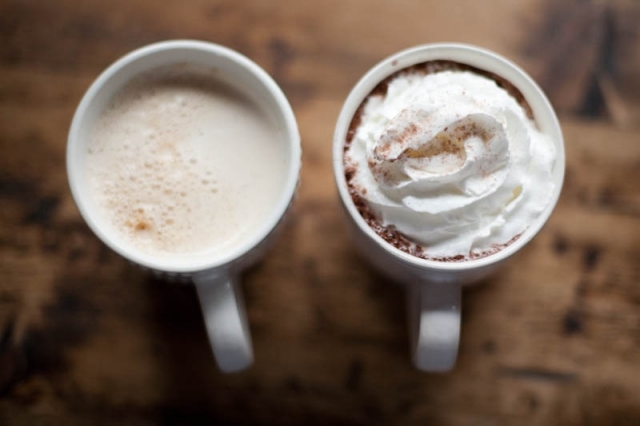 Photo by Rachel Havel 
Want more? Check out all the love that's brewing on Lover.ly!
5 Seasonal Drinks to Serve Up at Your Fall Wedding
What to Eat and Drink on Your Wedding Day and What to Avoid
8 DIY Food and Drink Bars That Are Perfect for Your Bridal Shower Brunch