Target Is Helping You Embrace All Your Hobbies with Its New Registry App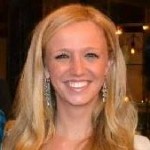 Target understands that you have needs. And not just the fancy dinnerware kind either (although they CAN help with that). They totally get that you like to do things outside the kitchen and the laundry room, like camping, grilling, and cocktailing. So they've decided to completely change the way to-be-weds view the registry process. Recently, at an event for engaged couples living in Austin, Texas, the Target team demonstrated exactly what options you have thanks to their brand new iPhone app. It lets you add anything your heart desires (whether it's what you need or what you want) to your wedding wishlist. Here's a sampling of what you can do with that bad boy to guarantee you basically have the best life ever after your "I dos."
Let's go camping! If you and your partner are totally wild about the great outdoors, ask your friends and family to fuel your camping addiction. Register for a tent for two and some cozy sleeping bags. If you're more of a backyard kind of couple, add a bag toss game and some wireless speakers to the list.
Make your bed a nice place to be. If cuddling is high up on your list of priorities, you're going to need a posh place to make the magic happen. So style your bed in a way that makes both you AND your partner want to sleep in every day. And don't feel restricted by the plain ol' white sets; make your bedroom your own with chevron pillows or a polka dot comforter. Bonus: you can also register for all the things from the comfort of your current bed with the Target mobile app! You can browse by category or search some curated finds (like these tasty gourmet finds).
Get your grill on. Like to cook? Then turn up the heat with a nice new grill! If you have the space for one, you should definitely put it on your wishlist even if it comes with a hefty price tag. Your college friends may want to team up to get you a big ticket gift just like this. Plus, wrapping up all the grilling necessities (like the grilling basket), the , and a couple of cookbooks) would make for a GREAT bridal shower gift!
Make sweet, sweet music. One of the rooms at the Austin event was filled with all things music. Think vintage records players, awesome headphones, and more. So if you and your partner are all about the beat, consider adding some speakers (like these old school boom box ones) or a couple of vinyls for your new retro turntable.
Set the table in style. If you and your partner are party people, make sure you get all the right goods for entertaining. Add some delightful dinnerware, stemless wine glasses (or whiskey tumblers if that's how you roll), and patterned placemants to the list pretty up your table. Then, whenever guests stop by (announced or by surprise), you'll be ready to show them a good time.
The more the merrier. Cooking for two requires more bowls, pots, pans, and plates, so your registry is the time to stock up. And the best part is, if you change your mind about the color scheme of your kitchen as you're unpacking all the goods, you can easily return those unwanted items. Just bring the item and the receipt to any Target store. If you're not sure where the closest Target is, the app will help you locate the store that's most convenient for making those returns.
All of the things. No matter what you and your partner like to do together, Target's got you covered. They truly believe that you should use your registry as an opportunity to focus on the life you're building together and pick items that you'll actually use…not just the things mom wants you to buy. So whether you like to bake together, mix cocktails together or want to travel the world together, put things on your wedding wish list that reflect your unique interests as a couple! #beyourselftogether
We love how easy Target is making the whole registering process. Because at the end of the day, making a wishlist for your future with your beau should be all about the fun. So text or email your registry to your bestie, your future in-laws or even your grandma direcetly from your phone, sit back, and enjoy as the gifts start rolling in…
Ready to start shopping? Find inspiration to build the perfect registry at Target!