9 Spring Wedding Details You'll Swoon Over
Spring is one of the most romantic times of the year to tie the knot. From vivid colors and lush blooms, nature has a way of making you big day feel extra special. If you're planning on getting married in this season, check out these nine nature inspired details that make you swoon in no time at all.
1. Opt for stationery with a simple floral design.
The minimalist design is so fresh and sweet, but it also has just a little touch of boho.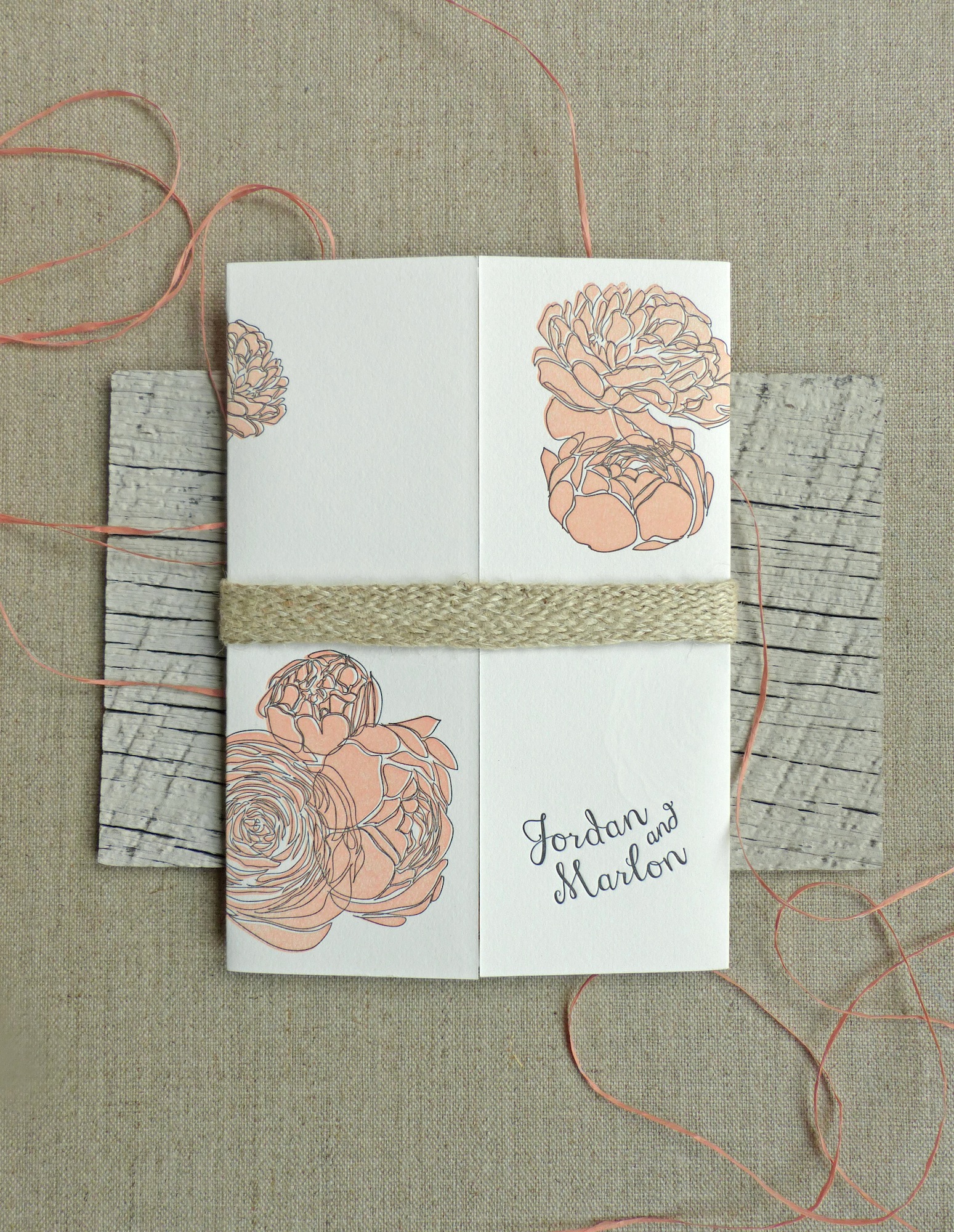 stationery by Shindig Bespoke
2. Go all out with bright colors.
Instead of using a little bit of eye-grabbing colors, why not incorporate a lot? From bold bridesmaid dresses to super vivid petals, it'll make your big day shine in the spring.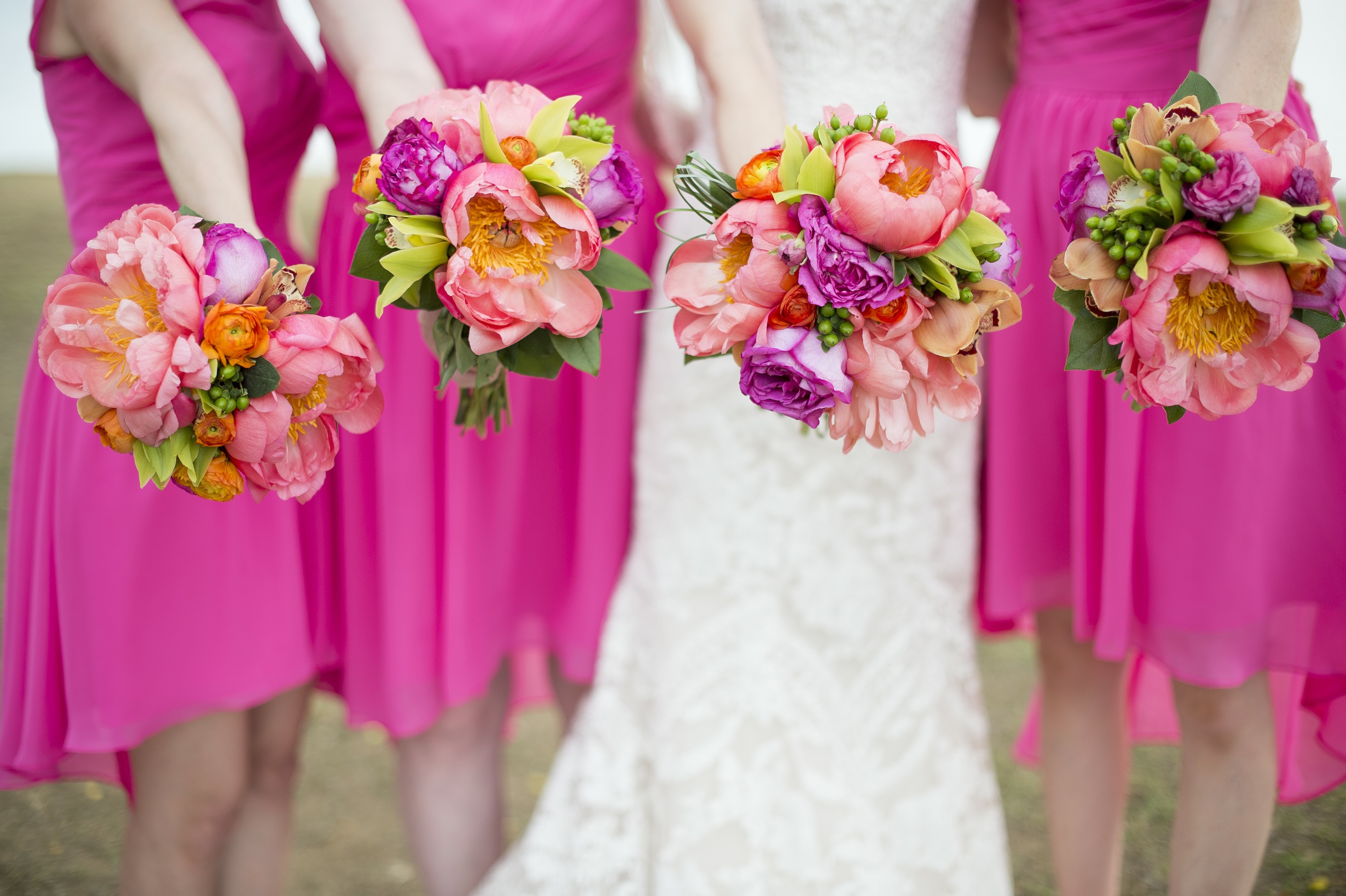 photography by Elisha Orin Photography | event design by Paradise Planning
3. Mix in some deep greens with your place cards.
This little detail makes the beautiful calligraphy stand out even more.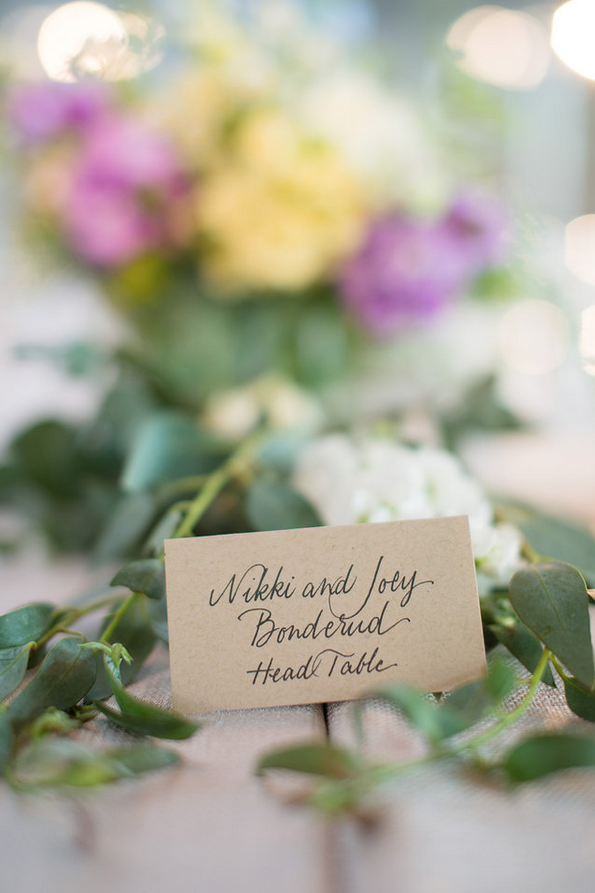 photography by Mieke Snepvangers | event design by Janel Events
4. Choose soft pink dresses to highlight the bridal party.
The mesh neckline and delicate hue make these dresses give off serious ballerina vibes. The style feels super dreamy and the cropped length is perfect for dancing all night long.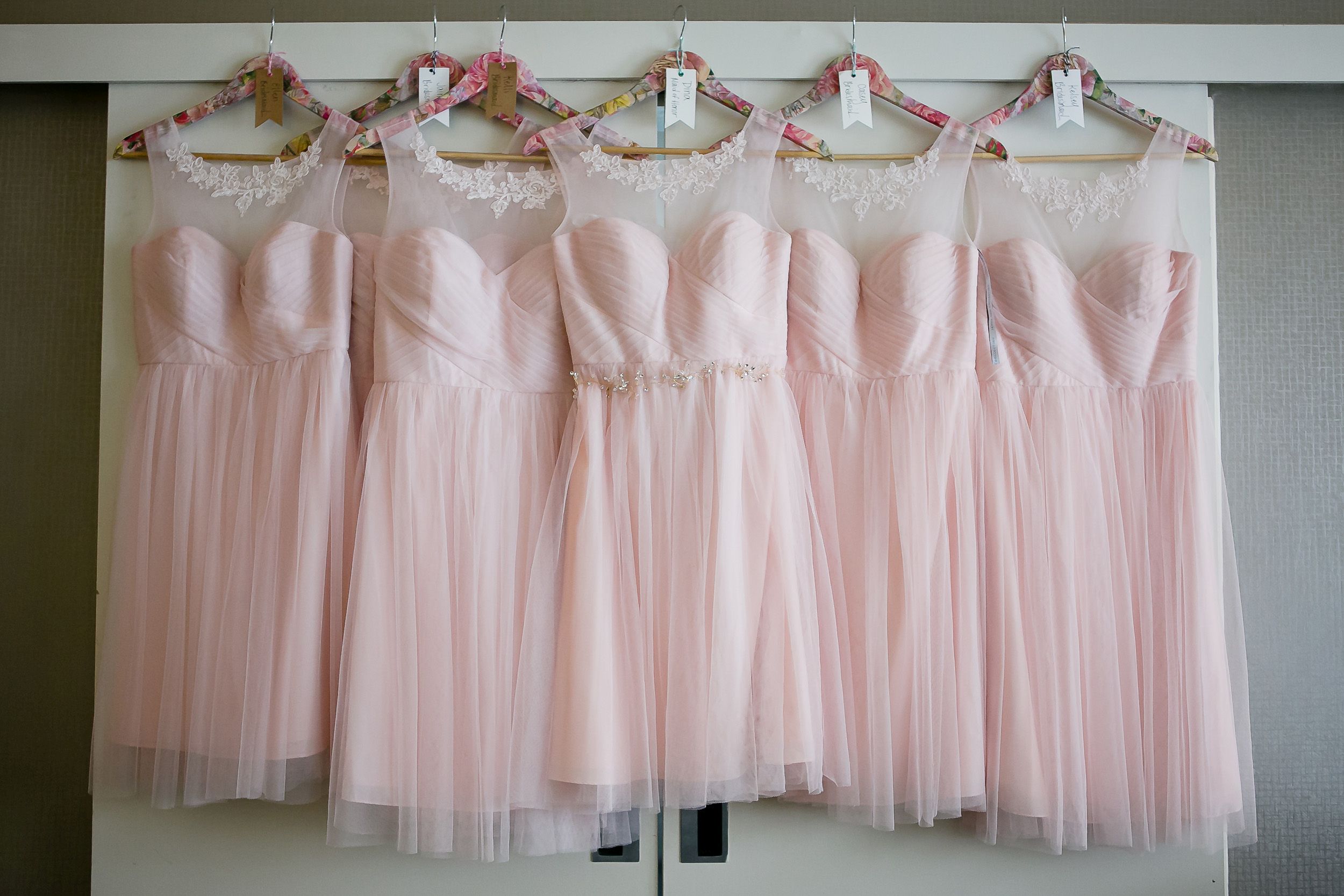 photography by Ashley Bartoletti Photography
5. Get swoon-worthy stationery with watercolor flourishes.
The delicate brushstrokes and the deep blue shades will make your invites and save-the-dates radiate serenity.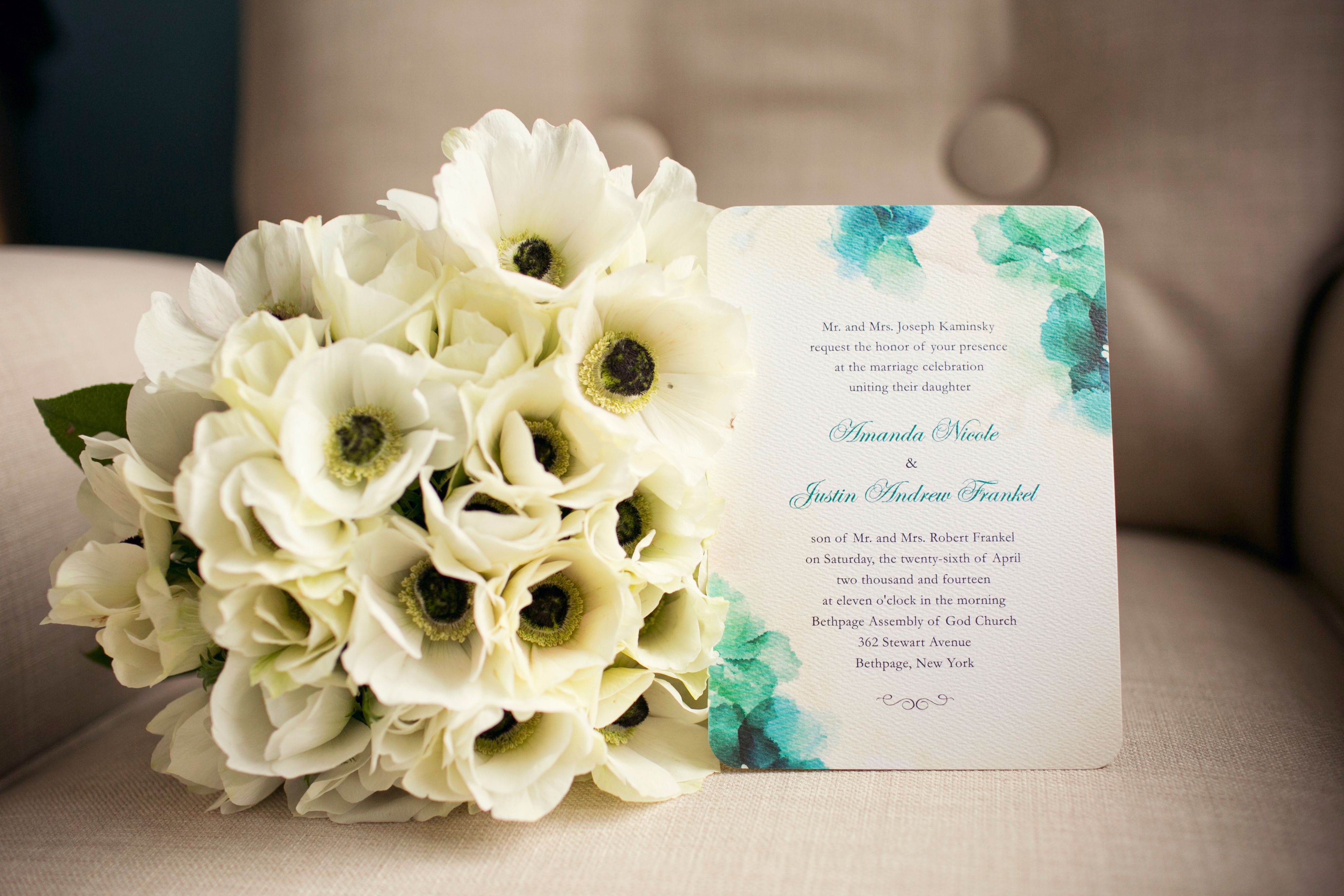 photography by Janelle Brooke Photography
6. Don't forget about underrated colors.
Yellow is such a vibrant hue and it will make your tablescapes glow in the afternoon sun.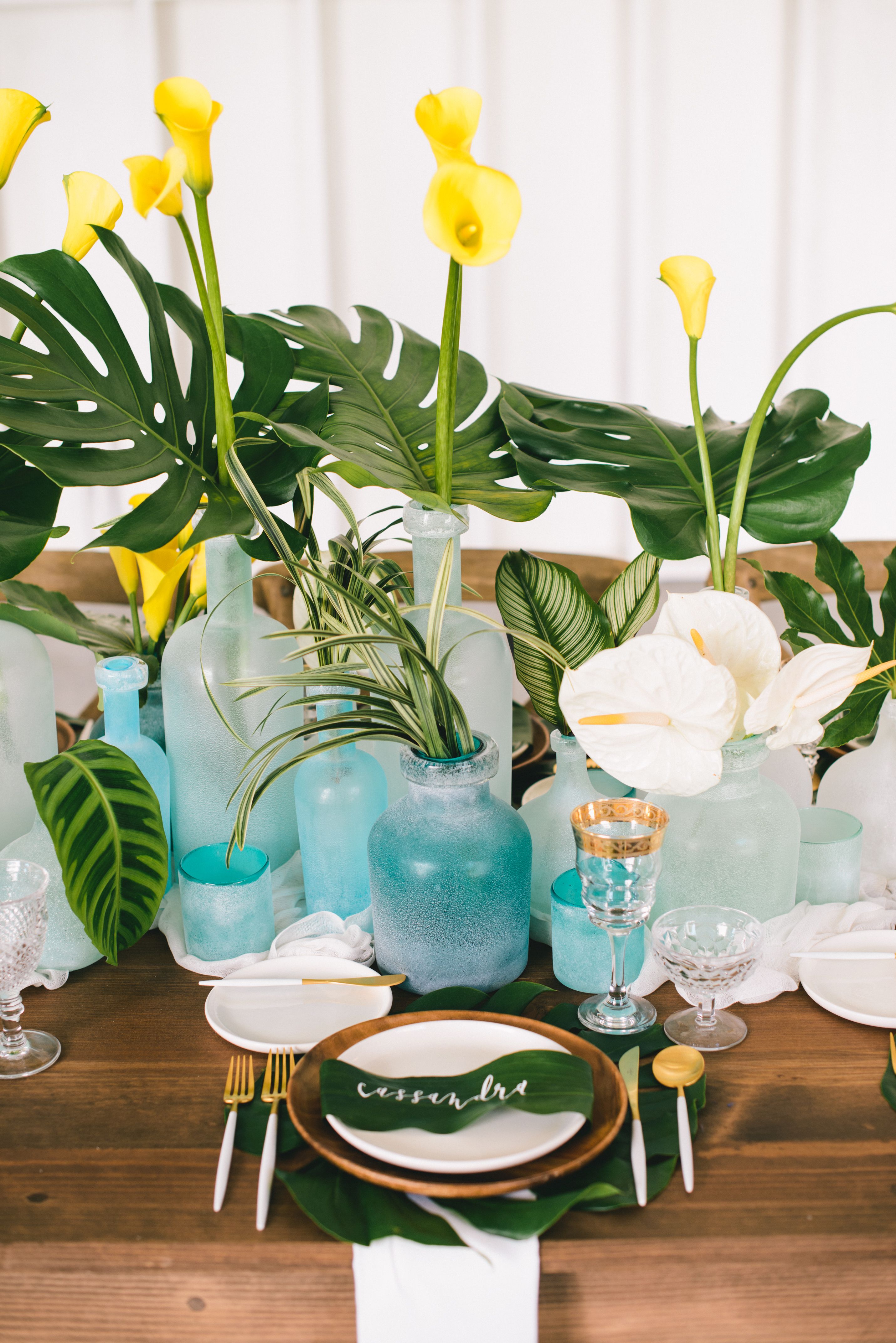 photography by Krista Mason Photography | event design by Chic Celebrations | rentals by borrowed BLU & Classic Party Rentals | calligraphy by Kindred Calligraphy
7. If you love rustic style, add some silky blooms to your hair.
This headband is simple, care-free, and classic. These trendy petals work well with so many boho hairdos such as loose fishtail braids and messy, effortless buns.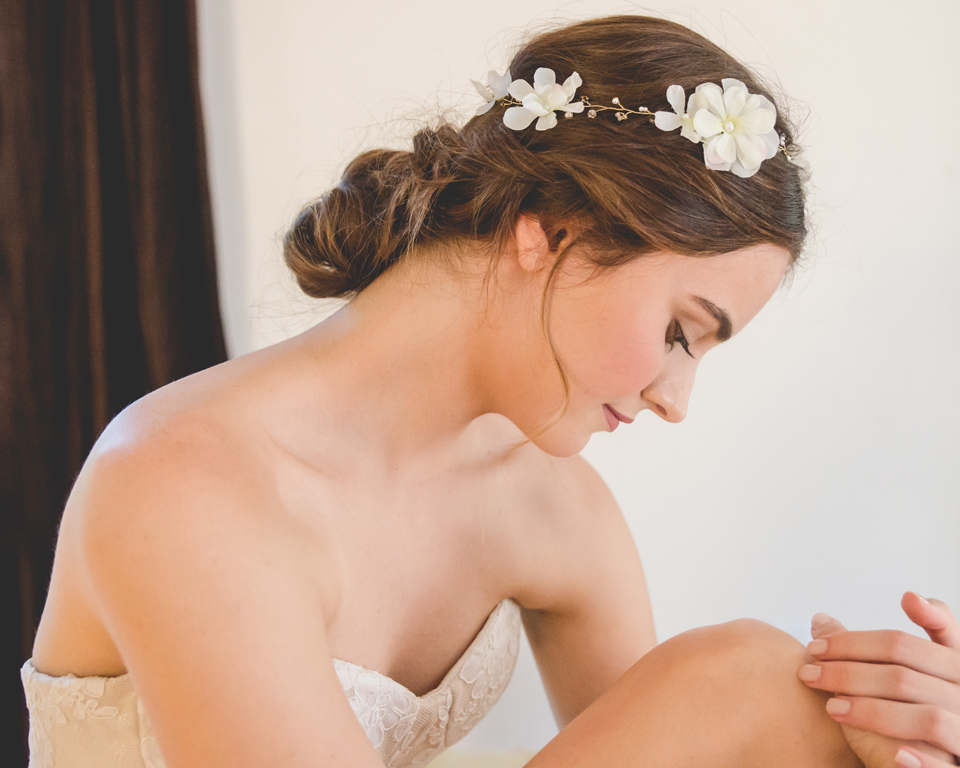 photography by Marina Sandoval | fashion by Elle & Jae | hair & makeup by PAGE Beauty
8. Design off-beat centerpieces.
These vintage wooden boxes give a cozy feel to your centerpieces and are totally shabby chic.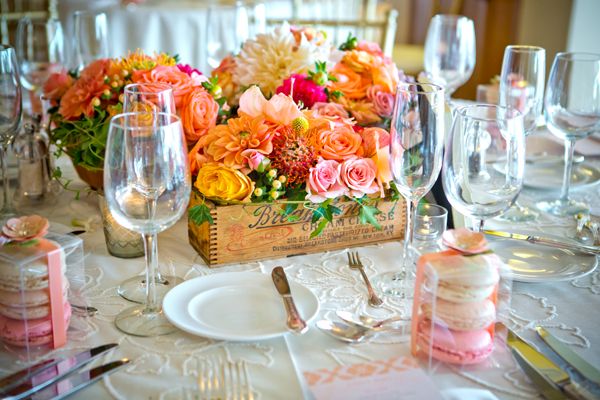 photography by True Photography | event design by Couture Events
9. Adorn your wedding suite with wreaths.
Besides infusing your reception venue with actual blooms and garlands, carry the design theme through with floral and wreath illustrations on your stationery.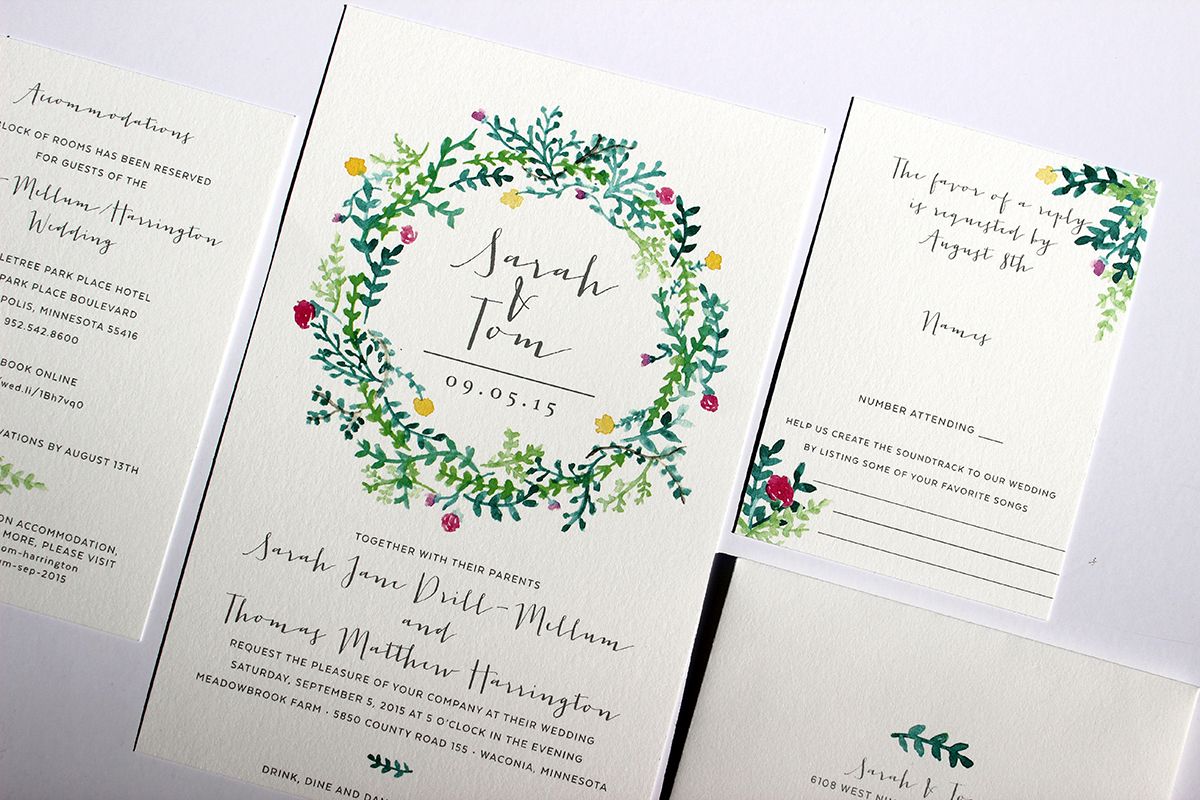 stationery by Gretchen Berry Design Co.
All images via Be Inspired PR.
Get more inspiration now:
Love Silver and Gold? Mix in These Colors for Swoon-Worthy I Dos
7 Ways to Infuse Nature Into Your Big Day