3 Easy Ways to Make Your Wedding Super Social
You live for all things social media, so of course, you can't imagine a day without Facebook, Instagram, Snapchat, Pinterest, and Twitter! If you're a liking, posting, 'graming, pinning, tweeting, double-tapping all-star who's secretly hoping your "I dos" break the internet, you're gonna need these three tips to make your wedding super social:
1. Hashtag it.
A wedding hashtag allows you to easily crowdsource wedding photos from your nearest and dearest. Oh, it's also a cute way to customize your big day while showing off your planning skills to your avid followers! As hard as it might be for you to put your phone down, a well-promoted hashtag will guarantee you a long feed of photos without having to do the work yourself (plus, you can regram your faves later, when you have more time to pick the right filter).
Not so good at flexing those creative muscles? We know some hashtag pros, who can come up with perfectly personalized options for your wedding, and your shower and bachelorette too!
2. Start snapping.
If you haven't snapped in 24 hours, people start getting seriously concerned… So, give 'em something to talk about with a cute custom wedding geofilter they can add to all of their photos (from your v adorable vows to your first kiss as newlyweds and all of the photo-worthy happenings that follow)! Whether you're going for a vintage vibe or keeping it classic, you can totally tailor the design to suit your soiree, and guests will have a blast using it like a digital photo booth. The cost of the geofilter depends on how big of an area you want the filter to reach, starting at $5 for 20,000 square feet and how many hours you'll want it to be live. You'll also want the help of a skilled designer…
3. Wedding website
You and your S.O. are gonna need a personalized wedding website. And with a little help from Loverly and Minted, the set-up is super easy! You can choose from a whole bunch of customizable designs and colors, and point all your guests to your page, where they'll find plenty of big day details. Tell your love story, show off your engagement photos, provide helpful directions, share your registry, and even collect RSVPs. Your mobile-friendly site will be a lifesaver for your friends who rely on their smartphones as much as you do!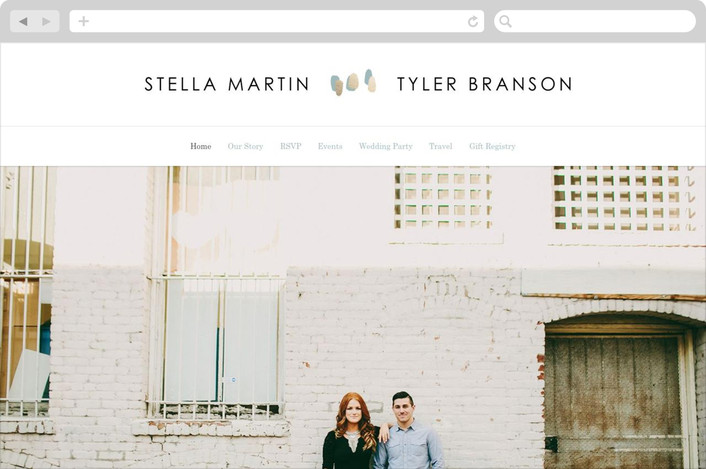 Want more wedding tips?
How to Make the Most of Your Wedding Website
5 Reasons You'll Low Key Love Planning Your Big Day Online With This Virtual Wedding Planner
10 Ways to Make the Most of Your Wedding Hashtag