8 Retro Date Nights To Try This Valentine's Day
Tired of the same cliché Valentine's Day Date Ideas? 💕 Why not spice things up this Valentine's Day? We love the idea of throwing it way back this year. So take some inspiration from fun date nights of the past. Here are nine retro date ideas to try ASAP!
Valentine's Day Date Ideas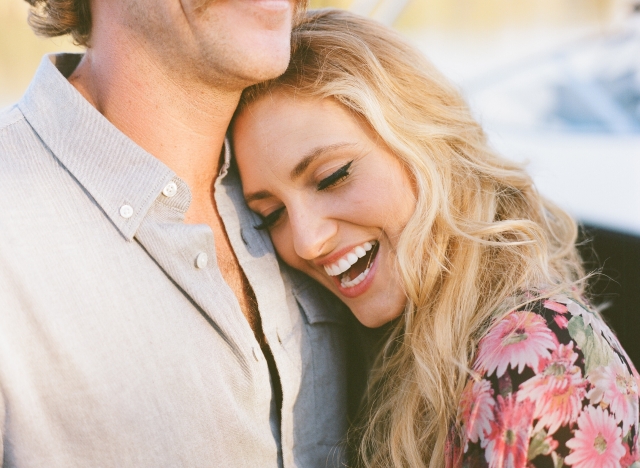 Photo by Laurie Marie Photography.
1. Head to a drive-in movie. Weather permitting, of course! Pack up some snacks and snuggle real close at the drive-in. See how long you can make it through the flick without sneaking a smooch.
2. Go bowling. This classic date night is slightly competitive and oh-so-fun. The person who finishes with the highest score has to treat the other to dinner afterwards!
3. Try ice skating. 'Tis the season for outdoor skating. Check out an outdoor or indoor rink and bundle up!
4. Grab a putter and play mini golf. Hole in one? You and your partner will have fun putting the night away. We recommend stoping for something sweet afterwards… mini golf does work up quite the appetite!
5. Find an old school soda shoppe. Head to your local diner or soda shoppe for a retro-inspired meal. Order a burger, fries, and a shake with two straws!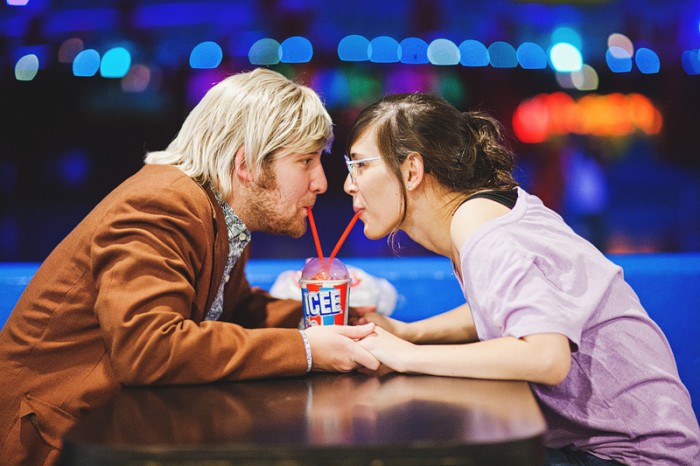 Photo by Jay Eads 
6. Dust off your blades and go roller skating. What could be more fun than skating around under a disco-ball hand-in-hand to your favorite old school tunes?
7. Pull out your classic board games. Twister can be totally sexy. Gather up some of your timeless board games (like Twister, Monopoly, Yahtzee and Scrabble) for a simple night at home.
8. Park somewhere. Drive to a lookout or park in an empty lot and take in the beauty of the stars. Okay and maybe a kiss, or two.