15 Aisle-Worthy Red Bouquets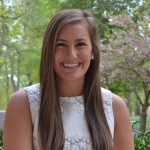 Red is an emotionally intense color with meanings rooted in love and passion. It also happens to be a brilliant shade to incorporate into your big day blooms.
Whether you're planning to go traditional with red roses or a bit more modern with red poppies or ranunculus, you can't go wrong with this hue. Here are fifteen inspiring red bouquets we spotted on Instagram to get your creativity flowing.
Need more flower inspiration?
5 Wedding Flower Trends That Are About to Replace the Traditional Bouquet