7 Reasons Why It's Still Cool to Celebrate Valentine's Day With Your Partner
Remember back in elementary school when you would receive a card from everyone, ate a sugary cupcake, and covered everything in hearts? Yeah, well we want that Valentine's Day back, too.
Unfortunately, the older you get, the more this holiday loses its appeal. However, we appreciate the sentiment of a day devoted to love and want to bring Valentine's Day back to its former glory. So, here are seven reasons why it's still cool to celebrate the 14th with your partner.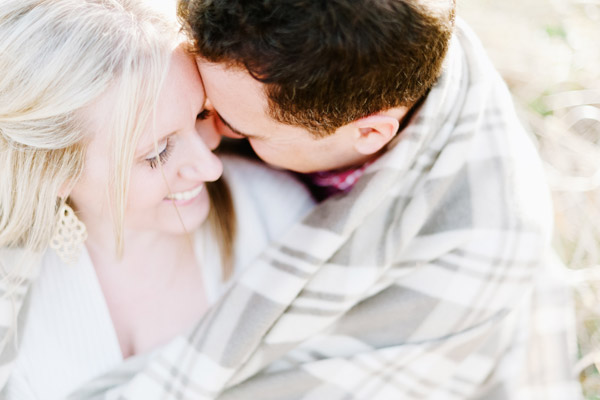 Photo by Laura Gordon Photography
1. It's a chance to do something sweet. Valentine's Day is a fantastic opportunity to show your partner that you care. Make him or her a nice dinner, draw a bubble bath, or give a couple extra smooches throughout the day. While it's important to be nice to your partner every day of the year, you can go above and beyond on the 14th.
2. You can do it your own way. Who says this holiday has to be exactly like everyone else's? It's just a day, so break with tradition and plan it based on you and your partner's style. Have a non-traditional date, ditch the flowers, or opt out of the cheesy card.
3. It's an opportunity to show your love. At it's core, V Day is about showing the people you love just how much you love them. Remember that the next time you walk down that obnoxious aisle of red and pink.
4. You can get creative with your date night. If nothing else, this day will force you to get creative. Since most of your usual restaurant haunts will be packed, try something new! Head off the beaten path for a fun and unique on the 14th.
5. You two can be total cheeseballs and it's okay. This is the one day of the year that you can be absolutely gaga over each other and nobody will bat an eye. Enjoy it while you can.
6. PDA is totally acceptable. Yes, making out in the movies and holding hands as you walk down the street is normal and not even slightly frowned upon on V Day.
7. It's an excuse to get your sexy on. What better excuse do you have to buy some new lingerie or try some new moves than on Valentine's Day? Bring sexy back!
Don't know what to get your S.O. for Valentine's? We've got you covered:
10 Valentine's Day Gifts for Your S.O. (That Are Actually Also for You…)
The Galentine's Day Gift Guide You Need Right Now
14 Valentine's Day Gifts That Cost Next to Nothing