How to Personalize Your Wedding Cake
To some couples, the most important thing about the cake is how it tastes — and, hey, we can't blame them for putting flavor first! But for many nearlyweds, designing a custom cakes that reflects them as a couple is essential. Want to find a way to get a personalized wedding cake? Here are a five stellar ideas.
The Best Ways To Personalize Your Wedding Cake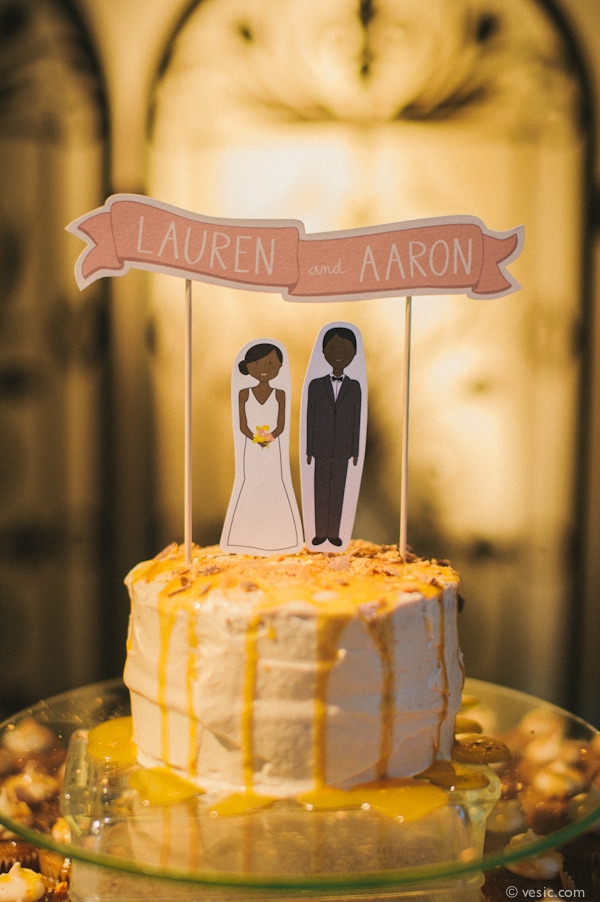 Photo by Vesic Photography
1. A custom cake topper.
The easiest way to give your cake that personal flair is with a custom topper. You could go with the traditional figurines that look like you and your fiancé, but feel free to think outside the box for a more modern alternative, like your names written in wire.
2. A design to match your dress.
While you probably don't want your cake to match your ensemble exactly, a dessert inspired by design elements of a bridal gown looks like it really belongs at the big day. For example, if your dress is decked in lace, lacy details on your cake will mix in perfectly. Did you pick a dress with lots of gems or textured flowers? Ask your baker to follow suit.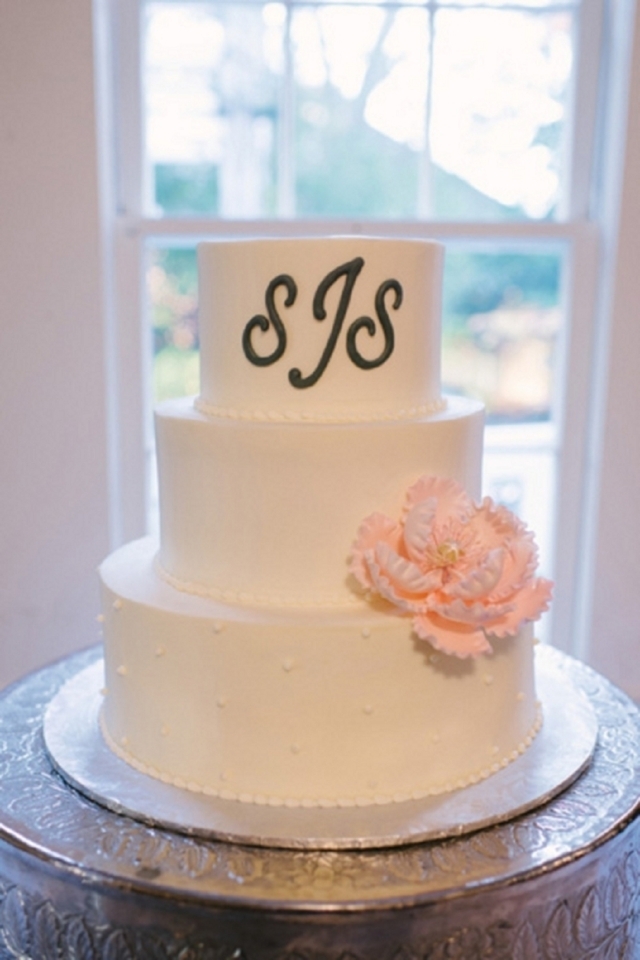 Photo by Rustic White Photography
3. A monogram.
Especially if you two are going to be sharing a last name after the wedding, your cake can be the perfect place to debut your new joint monogram! Consider a hand painted monogram, a fondant monogram overlay or a cake topper with your new initials.
4. A meaningful quote.
Calligraphy or other text is a major trend, and it's the perfect opportunity to make a statement — quite literally — on your cake. Perhaps there's a reading or song from your ceremony that you can reuse on the sweet treat. Make it even more personal by writing your vows on the tiers.
5. A design to match other wedding details.
Are you still absolutely in love with the floral motif on your invitation suite? Can't get enough of the partner's patterned tie? Use those elements as cake inspiration. When you tie in one element throughout the reception, it makes the whole event feel a little more "you."
Score more cake ideas:
These 17 Cake Toppers Definitely Take the Cake
8 Major Wedding Cake Mistakes You DON'T Want to Make
17 Real Wedding Cakes You'll Want to Show Your Baker, Stat!