11 Heavenly Geometric Wedding Cakes to Celebrate National Dessert Day
In honor of #NationalDessertDay, we're focusing on one of the sweetest big day trends going down right now — geometric cakes! These delightful numbers range from Jackson Pollock-inspired to boho, so whatever your style may be, there's really no wrong way to pull it off.
Check out these drool-worthy cakes that will most definitely satisfy your sweet tooth:
1. This simple, sweet confection is understated and adorable.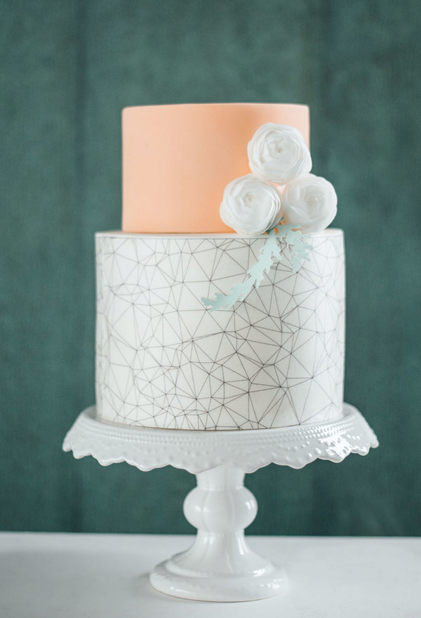 Cake by Baked by Mike
2. We are obsessed with the copper accents and the aquatic shades of blue and green that adorn this stunner. Can we talk about the watercolor?!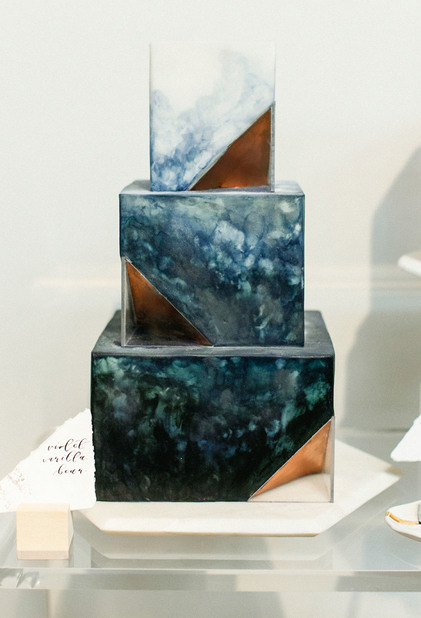 Photo by Carmen Salazar Photography via Green Wedding Shoes
3. Sometimes less really is more. Overall, this cake is plain, but the addition of the geometric detail gives it just enough interest.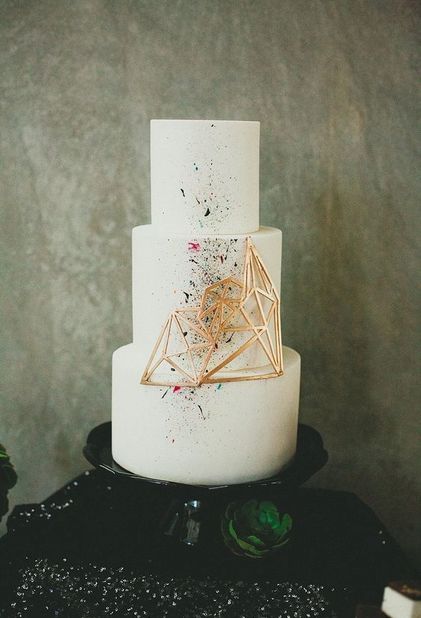 Photo by Melissa Biador Photography
Cake by Hey There Cupcake
4. We all know about statement jewelry, but have you heard of statement cakes? Now you know.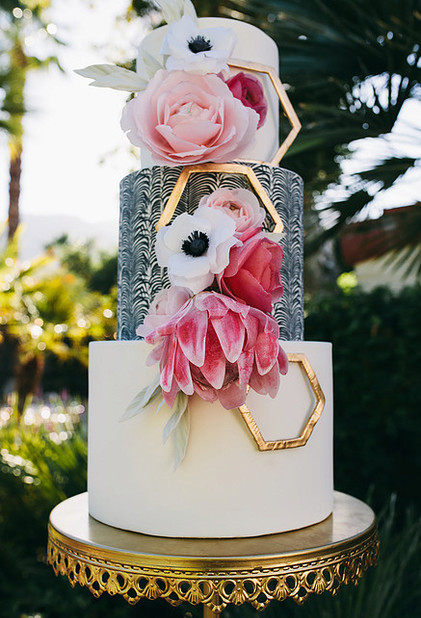 Cake by Hey There Cupcake
5. The shapes here are geometric and the patterns are marbled. What's not to love?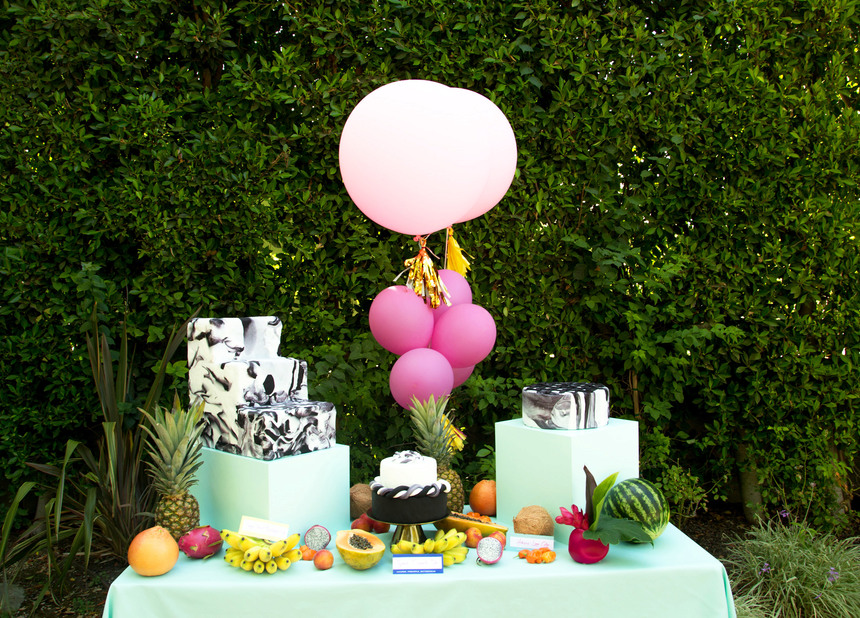 Photo by H&H Weddings
6. Playful, colorful, and sweet. We can't help but fall for this square, tiered cake.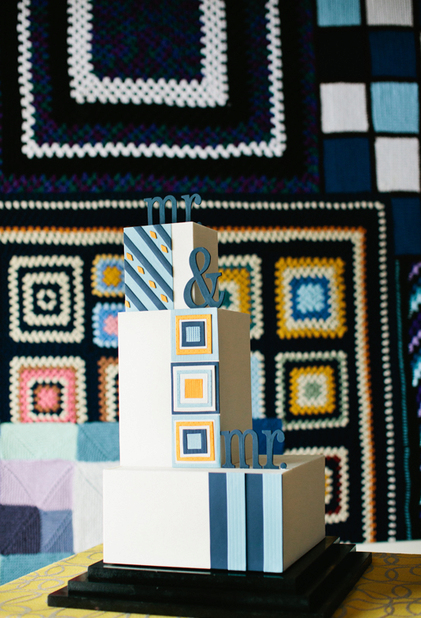 Photo by H&H Weddings
7. Black and gold never looked so good together. The art deco elements are just right, without being over the top.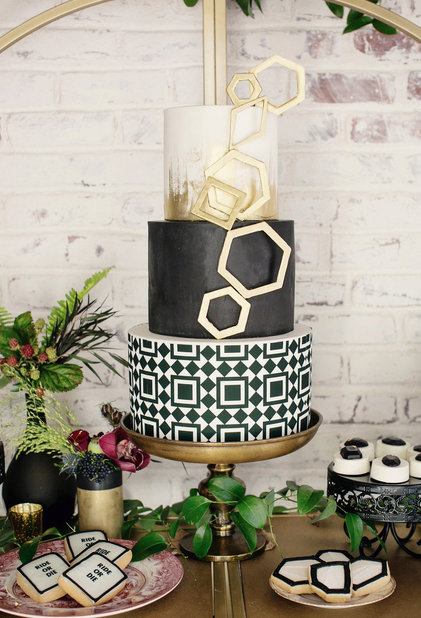 Photo by H&H Weddings
8. This bright, colorful cake gives a whole new meaning to "upside down cake!"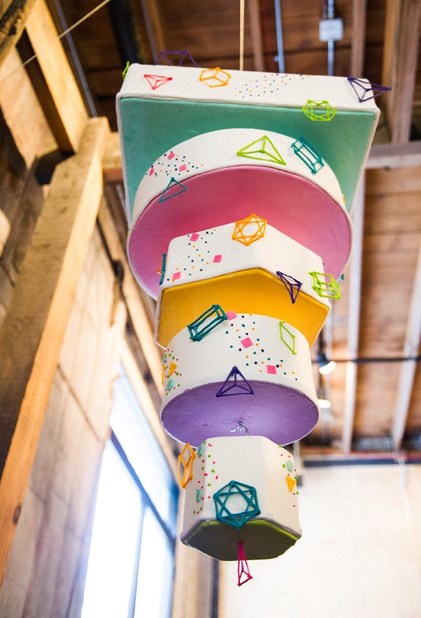 Photo by Kristina Lee Photography
Cake by Rooney Girl Bakeshop
9. Cake inspired by Jackson Pollock? Yes, please! We love the geometric shape atop the cake as an alternative to a traditional topper.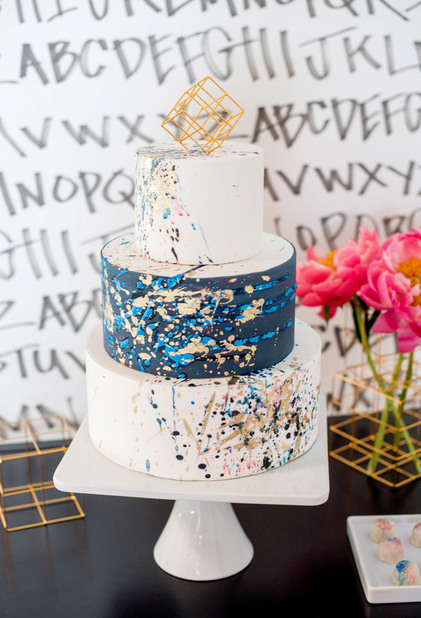 Cake by Blue Note Bakery
10. Hooray is right! Gold geometric details and succulents are always complimentary. Perfect for any modern fete.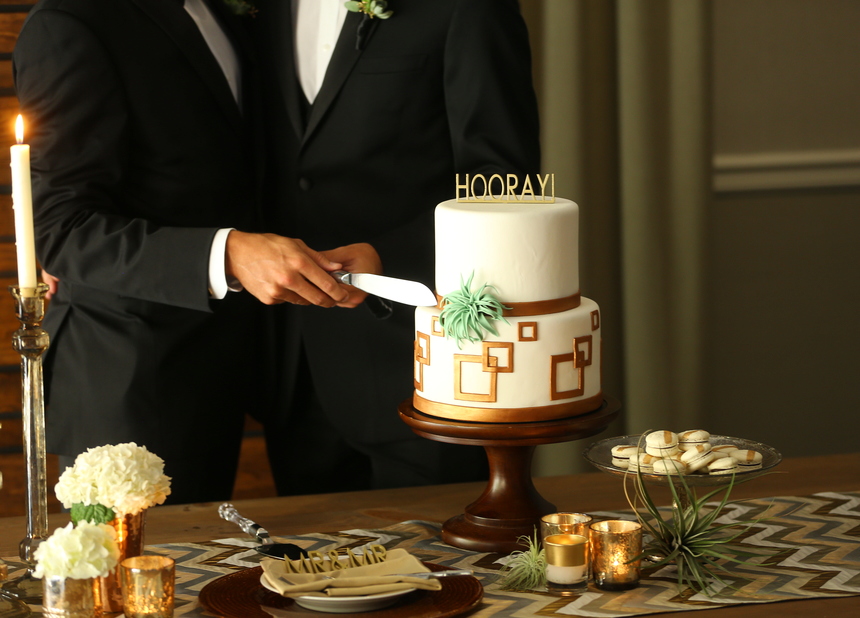 Cake by Nine Cakes
11. Boho perfection in cake form. This dessert might just be too pretty to eat! 
Cake by Olofson Design
Hungry for more inspiration?
10 Drool-Worthy Wedding Desserts We Found on Insta
5 New Wedding Dessert Ideas You Definitely Haven't Thought Of
4 Steps to Creating a DIY Cupcake Bar Guests Will Love