8 Major Wedding Cake Mistakes You DON'T Want to Make
When it comes to cake, most couples are focused on finding a style that they love and attending as many free cake tastings as possible… But those pastry-induced sugar rushes can cause some serious lapses in cake judgement! Be sure you DON'T make these major cake mistakes while picking out your dessert or on the big day.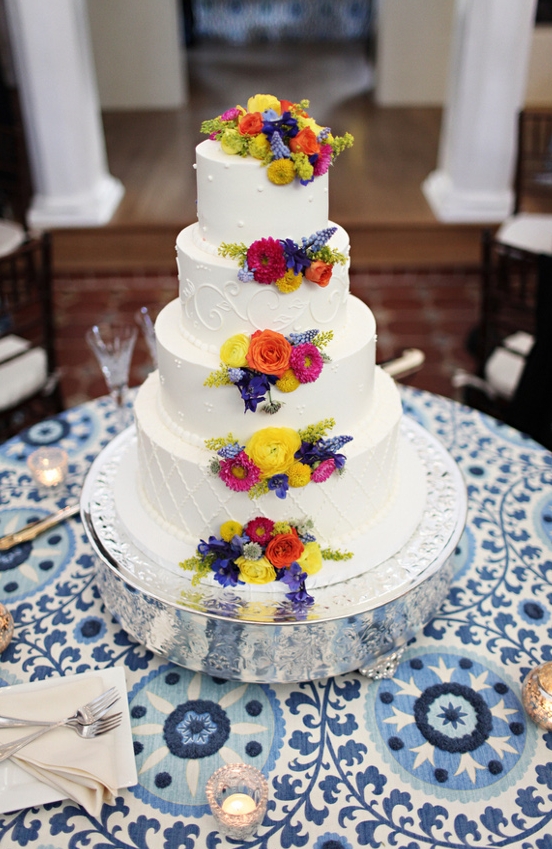 Photo by Troy Grover on Perfect Bound via Lover.ly
1. Choosing way too many flavors for one cake. With so many delicious cake flavors to choose from, it's tough to pick just one. But too many flavors will drive up your bill, overwhelm your guests, and make serving a headache. If you're looking to offer up options, consider cupcakes or a serve-yourself dessert bar instead of a large tiered cake.
2. Leaving your cake out in the heat. If you're having an outdoor summer wedding, beware of the warmth. Too much heat could cause your icing to melt and your cake to slump — not pretty. Rather than leaving the cake out on display all night, put it on a rolling cart so you can take it out for the cutting and then roll it back into the kitchen.
3. Forgetting a cake knife. While your caterer may have a spare cake knife on hand, it's probably more practical than pretty. And since the cake cutting is a major photo op, it's certainly nice to have a picture-worthy cutter. Buy something ahead of time, or borrow one from a friend of family member for a personal touch.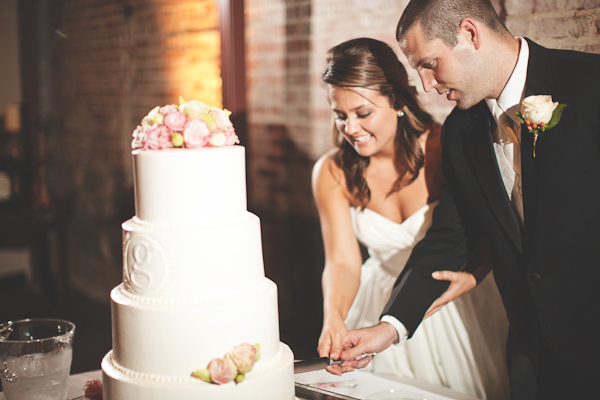 Cake by Magnificent Cakes, photo by Steven Michael Photography on Inspired By This via Lover.ly
4. Not ordering enough cake to save the top layer. Saving the top tier is a long-standing wedding tradition. If you're planning to hold on to yours, don't forget to plan for it. Make sure to order a large enough cake, and have a plan in place for wrapping and freezing the top layer so it doesn't go bad.
5. Combining flavors that just weren't made to go together. Red velvet and cream cheese frosting? To die for. Red velvet and key lime? Maybe not so much. While you should get what you love and be creative, remember that everyone loves a classic, and a weird combo could ruin the whole cake.
6. Be cautious with colors. We love a cake with a bright pop of color, but covering your cake in turquoise or red frosting may mean stained teeth and tongues for you and your guests… Skip the not-so-photo-friendly surprise, and deck out your cake with colorful flowers, ribbons, or a topper — or pick a pretty pastel palette.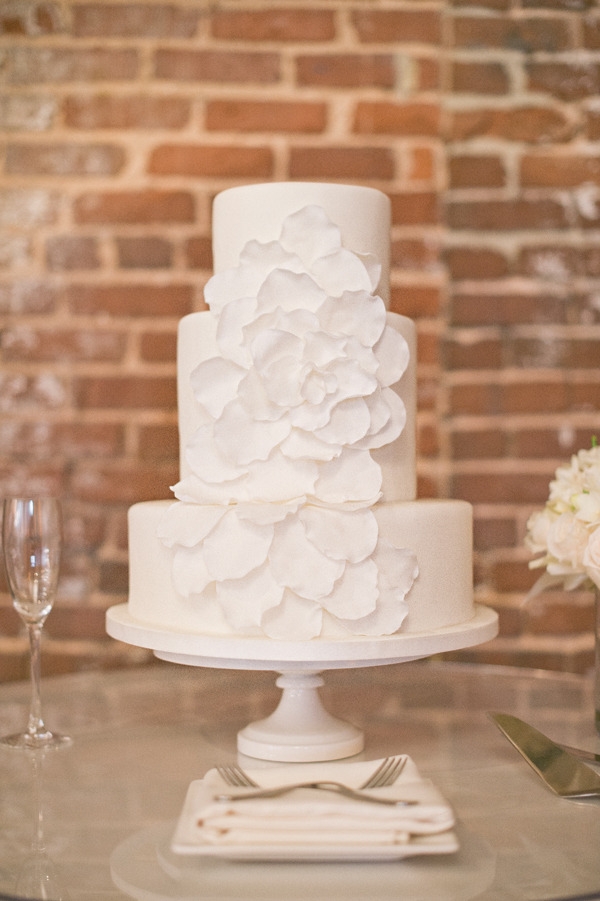 Cake by Sweet Sensations, photo by Harwell Photography on Southern Weddings via Lover.ly
7. Forgetting to consider the cake display. There's no denying your cake will be gorgeous, so make sure you present it in all its glory. Deck the cake table in a fancy tablecloth (like a glittery or super textured one), and prop your confection up on a decorative stand.
8. Not eating it! You'd think it would be hard to make this mistake (um, hello, it's cake!), but while you're busy mingling with guests, dancing, and enjoying wedded bliss, it's surprisingly easy to miss your piece of the pie. Appoint a bridesmaid or your wedding planner to snag you a slice!
Snag more wedding cake ideas on Loverly:
9 Totally Unexpected Cake Cutting Songs
8 of the Sweetest Alternatives to a Traditional Wedding Cake