This Interactive Wedding Album is a Must-Have
In a perfect world, your wedding album has unlimited pages, it includes all of your favorite wedding photos (and videos): your photographer's jaw-dropping photos and candid photos and videos from your guests. In a perfect world, your wedding album wouldn't cost you several thousands of dollars either and it would be ready, waiting for you when you got back from your honey-moon. The wedding album of our dreams is actually a reality. Meet Joy, the world's first interactive wedding album.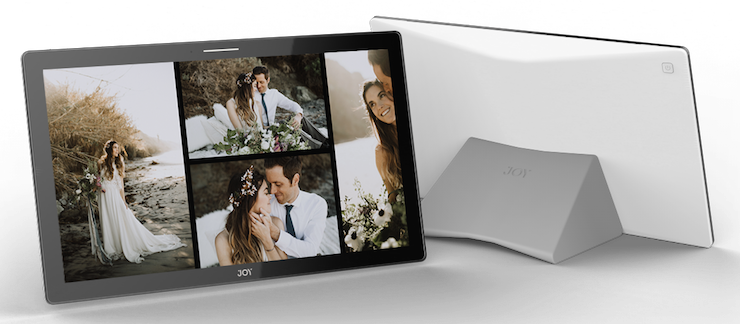 With Joy, all of your wedding photos and videos are in one dedicated, beautiful place. This is officially the end of having all of your wedding photos scattered across social media, thumbdrives and expiring photo galleries. And when we say unlimited, we mean it. There are absolutely no limits to how many photos you can have in each album. You can even create various sub-albums from this special day; your professional photos, your guest photos, your engagement shoot album and more. They'll all live neatly organized, side by side on your Joy Photo Album (think of it as your Netflix library for all of your life's photos and videos, beginning with your wedding).
Now how does this all work? With Joy's apps for iOS, Android and web, your photographer and your guests alike can instantly add and contribute photos or make an entire album. It's instant sharing, organizing and enjoying the most special day of your life. This marks the end of waiting months for your album to arrive, after you've already spent weeks on selecting the photos, deciding the layouts. With the Joy Photo Album, layouts are automatic and beautiful so you can dive right in when the stories and memories are still fresh in your mind.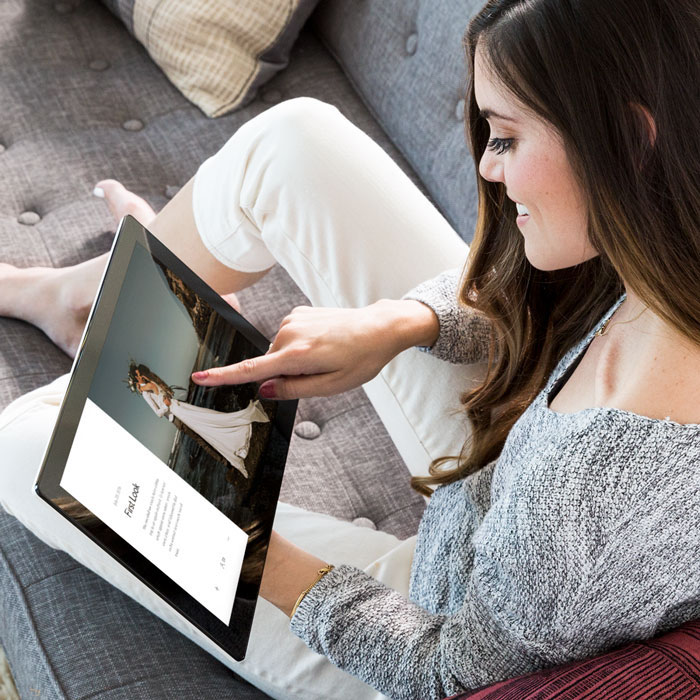 And unlike a traditional wedding album that sits idly and collects dust, your Joy Photo Album is always on and in reach in your living room. You and your loved ones can simply pick up the Joy Photo Album from its sleek, magnetic charging stand and start flipping through all of your photos. It's the best day of your life and you get endless opportunities to relive it over and over again. Enjoying your wedding photos, telling stories, reminiscing with the people that matter, now that's the way it should be.
Here are the five reason we love Joy's interactive wedding album.
The traditional wedding album costs over $1,000 and is a physical, printed item that is static. The Joy Photo Album costs $499 and is editable and adaptable not only for your engagement and wedding photos and videos, but for the many exciting life stages to come.
Many newlyweds put off creating their wedding albums for years – or never get around to it – due to the overwhelming nature of the task and the stress it causes. By pulling in from all your photo sources, like Facebook, your camera roll, email and Flickr, you're able to create the album quickly and easily, with automatic elegant layouts.
3
It aggregates all your photos.
Instagram hashtags can only collect so many precious wedding moments. The Joy Photo Album allows newlyweds to easily collect, save, store and display their guests' photos and videos from their special day.
The Joy Photo Album is beautifully designed to move effortlessly and comfortably from on display in your home to your hands.