Get Aisle-Worthy Glowing Skin With a #BeWellSmoothie
Whether you're a wellness-loving nearlywed or thinking about your wedding day skin, you need to try this delicious smoothie for some serious glows.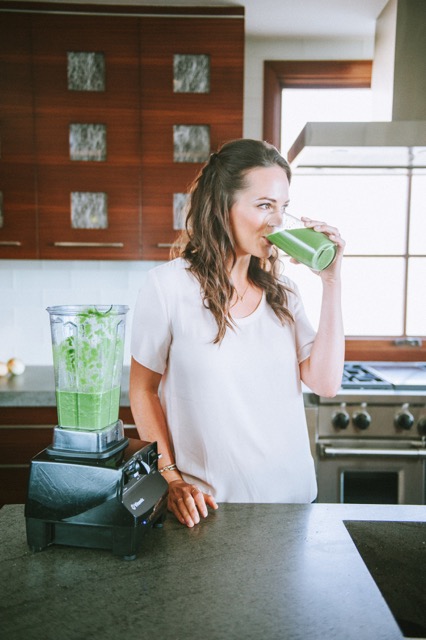 Photography by Be Well By Kelly.
So, how do you get that glistening complexion? Healthy skin requires hydrating Omega-3 fatty acids, B vitamins for collagen and elastin production, and trace minerals for repair, protection, and cell regeneration. And, to kickstart your beautiful skin adventures, we have a totally yummy smoothie to get you started.
The #bewellsmoothie is a formula to help you develop a blood sugar balancing meal replacement shake in any flavor with enough protein, fat and fiber to keep you full.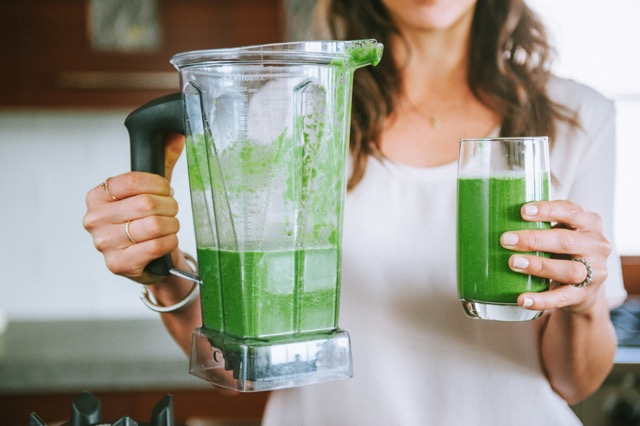 If you have enough protein, fat and fiber at each meal you can elongate your blood sugar curve, which simply means, you will have energy to maintain a 4-6 hour window between meals. The window will allow your metabolism to surge, calm insulin that slows fat burning and make you feel more relaxed around food with less cravings.
Spa #BeWellSmoothie:
• 1 Serving Vanilla Protein Powder
• 1/4 Avocado
• 1-2 tbsp Chia Seed
• Squeeze juice of Lemon
• Handful Spinach
• 1 small Persian Cucumber
• 1/4 cup Mint Leaves
• 2 cups Unsweetened Nutmilk
Mix the ingredients in a blender and enjoy.
Get more healthy tips now:
4 Pretty Waters For Pretty Nearlyweds
How to Have a Healthy Relationship With Food
9 Ways You and Your Partner Can Get Healthy Together