How to DIY a Wrist Corsage for Your Wedding Day
The wrist corsage has come a long way since your 10th grade dance! The more modern version — featuring elegant flowers like peonies, ranunculus, or garden roses — feels like a fresh take on the oh-so-trendy floral crown, and is perfect for brides, bridesmaids, and wedding VIPs. It's also surprisingly easy to DIY a wrist corsage.
How to DIY A Wrist Corsage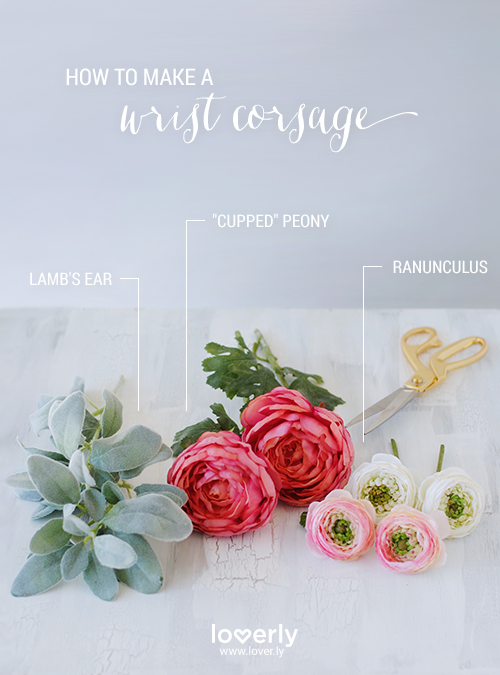 Supplies
(Makes one corsage)
One large "cupped" peony
Two ranunculi
Small bunch lamb's ear
Glue gun
Corsage wristlet
Optional: pretty ribbon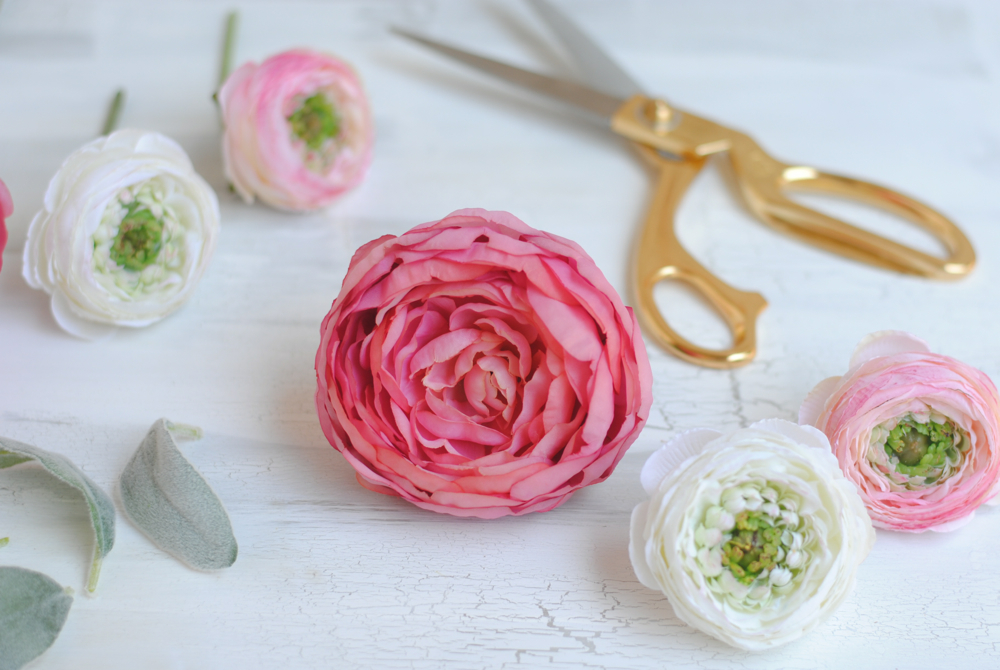 Instructions
1. Trim the stems of your flowers and greenery to about ½ an inch.
2. Decide how you'll arrange the stems on the wristlet before gluing. (It will be impossible to move them once they are glued down!) Be sure to position the greenery and flowers so the stems don't show.
2. Glue 2-leaves of lamb's ear onto the wristlet.
3. Glue the peony's stem onto the wristlet, holding it down for 10-15 seconds.
4. Glue on the ranunculi, arranging them to cover the other stems.
5. Optional: Tie ribbon in a bow and glue it on as a finishing touch.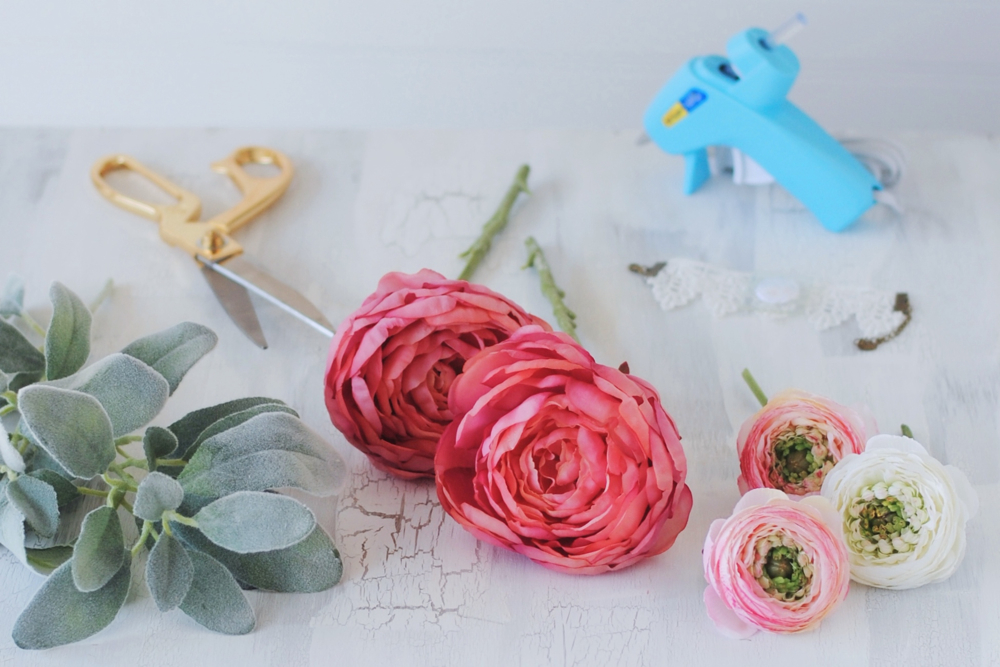 We suggest treating yourself to a floral corsage for your bridal shower or rehearsal dinner. (You could also be ultra-hip and wear it as an anklet!) Or walk wedding shower guests through this simple tutorial and send each one home with their corsage as a favor. However you wear it, this pretty and celebratory detail is sure to stand out!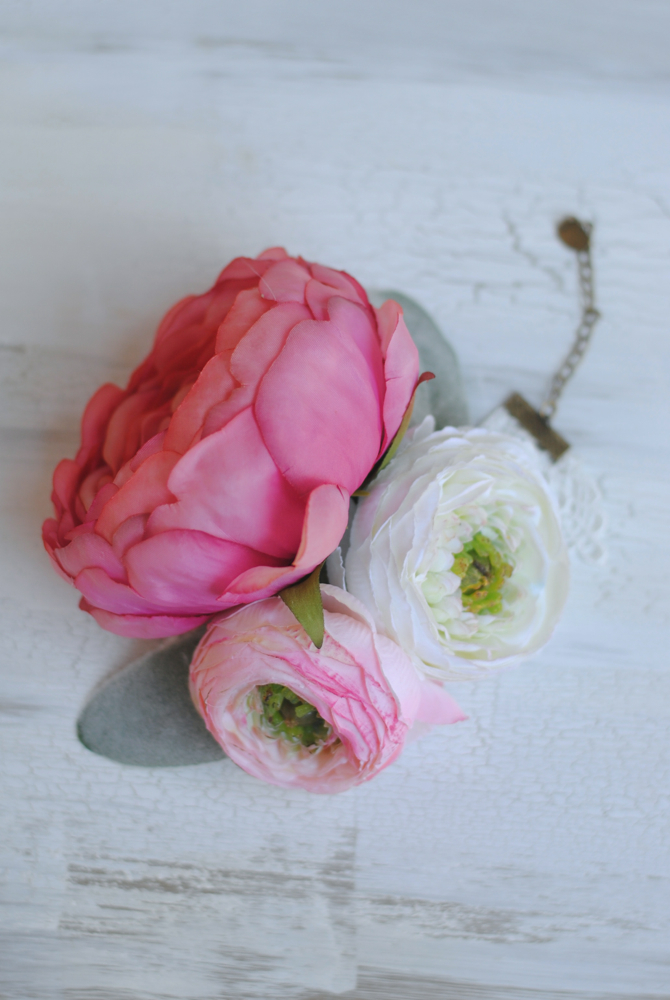 Flowers, greenery, and wristlet for wedding corsage courtesy of Afloral.com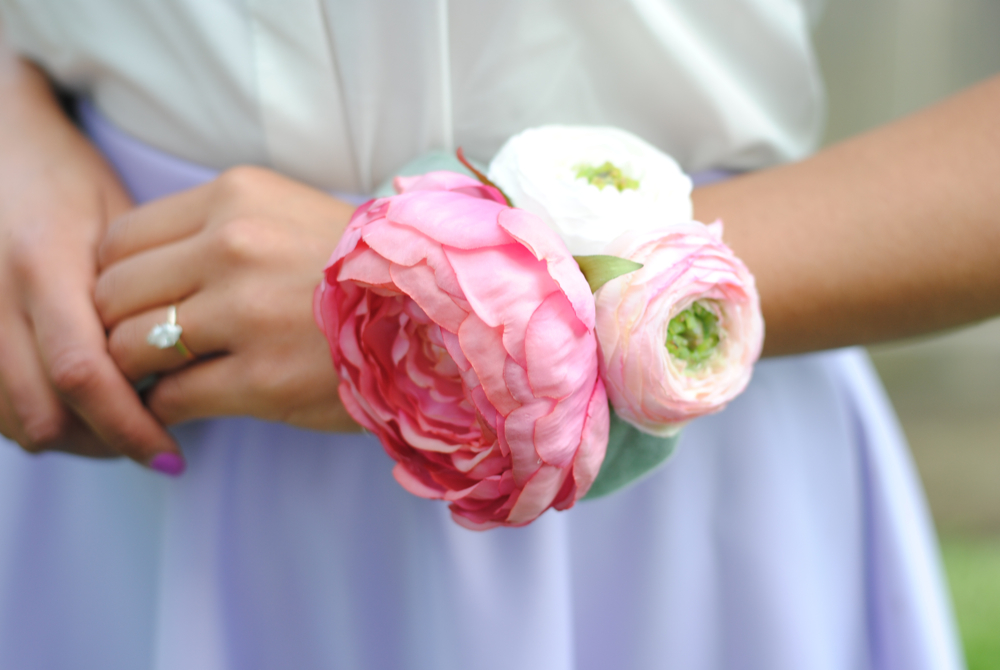 — By Rachel Miller