5 Ways to Create the Perfect Bridesmaid Proposal
A bridesmaid proposal is the perfect opportunity to put your DIY skills to the test, and let your nearest and dearest know that you couldn't say "I do" without them by your side. After all, nothing says "will you be my bridesmaid?" quite like a nostalgic trip down memory lane with crafty photo collages and pretty props that honor your friendships, both old and new.
Well, clear your calendar for crafting, because we've put together a list of the most creative ways to pop the question to your girls (or guys!), all with a dash of DIY.
Do it with desserts
Who could say no to the big question when they're chomping on cookies or cupcakes or anything chocolate covered? We love the idea of having an old-fashioned bake fest with your partner and churning out treats for your besties. You can pop the question with a frosted confection, and he can ask the dudes with donuts or bribe them with brownies. Either way, it's a sweet way to go!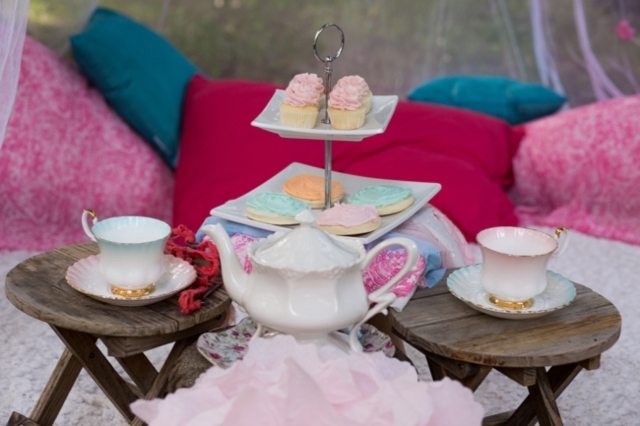 Photo by Creationsphoto 
"Perk" your girls up with a cute conversational coffee mug that'll have them caffeinated for life. Come up with some cute verbiage and bring the graphic to a printer or trying an online printing site to bring your mug of love to life. Then, fill it up with your favorite coffee beans and pay each one of your girls a visit on a cold weekend morning with a warm and toasty surprise!
Do it with some bubbly (yes way, rosé!)
Whether you decide to toast all the ladies in your life at a girls-only dinner or take a moment to pop the question before mimosas at your next one-on-one brunch, proposing to your best gals over some boozy bubbles will keep everyone feeling all fuzzy for days. For a DIY twist, gift your girls with glitter-guised mini bottles of champs that you decked out yourself.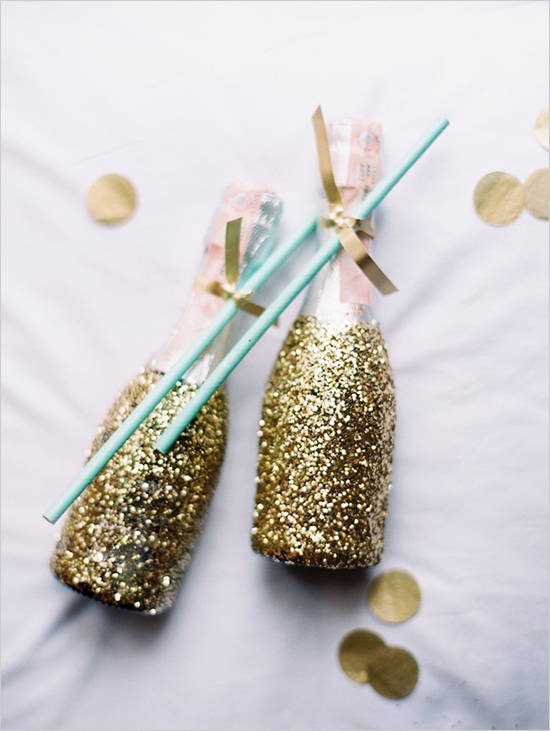 Photo by Clary Photo 
Do it with balloons and confetti
Purchase a pack of balloons and fill each one with colorful confetti (simply hole punch dots from colored paper) and a note that asks "Will you be my bridesmaid/Maid of Honor?" Inflate the balloons and tie them off with a small card that reads "POP ME." Once the confetti falls and the important question unfolds, it'll be a great memory.
Do it with a killer VIPs-only event
Everyone has daydreamed about being invited to an exclusive, but really, you-need-to-be-famous party. So, give your entourage an all-access pass to a perfectly posh day. Kick off the day with brunch then Uber VIP it over to the nicest nail salon for matching manis and pedis. Make the announcement while everyone has their toes in the tubs and say that "with all of you by my side… this will be the most polished party!"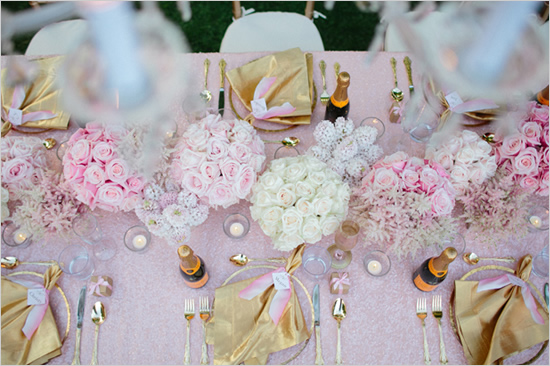 Photo by Troy Grover Photography 
Take a look at some more bridesmaid ideas here:
The Basics of Being a Bridesmaid
The 6 Most Important Bridesmaid Duties You Need to Know
10 Bridesmaids Gifts Your Girls Can Actually Wear on the Wedding Day