Creative Ceremony Decor Ideas For A Spring Wedding
That short distance when you begin to walk down the aisle may feel like the most memorable part of the ceremony for some. When the groom sees his beautiful bride on the arm of her father and begins to get teary eyed, is the most memorable part for others. Either way, having a creative wedding aisle can make for a unique and beautiful ceremony. Here are 24 creative wedding aisles that we love!
1. Loving this grand wedding aisle that overlooks the water at Catalina Island!
Image via Inspired By This , Photography: Gregory Ross Photography , Venue: The Wrigley Memorial – Floral Design: Bloom , Planning: An Event Two Be
2. Have your guests enjoy a full 360 view of the ceremony.
Event Design: Skybox Event Productions
3. Natural light and soft florals really make for a pretty ceremony.
Event Design:

HoneyFitz Events

, Photography:

Fern Lee

 , Floral Design:

Little Hill Floral Designs
4. This beachy wedding aisle is making us want a vaca ASAP!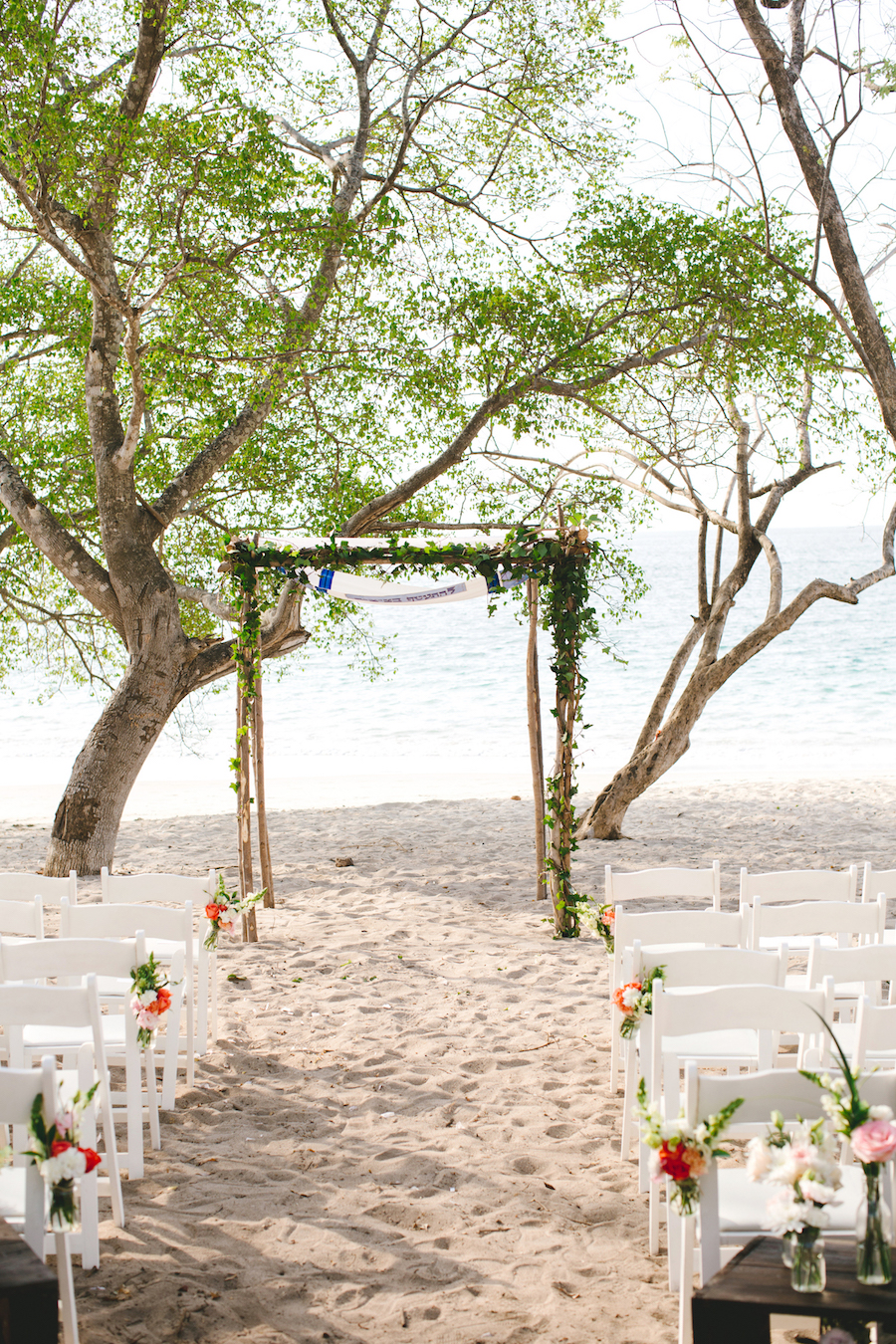 Photography:

Les Amis Photo

, Event Design:

Four Nineteen Weddings
5. Floor to ceiling curtains really help show the size of the space!
Event Design: Event Drapey
6. How gorgeous is this outdoor ceremony sealed with a bow!

Event Design:

Feathered Arrow

, Photography:

Sisterlee Photography

, Floral Design:  

The Bloom of Time

, Venue:

Rancho Las Lomas
7. Strung lights and pink rose petals make for a romantic combo.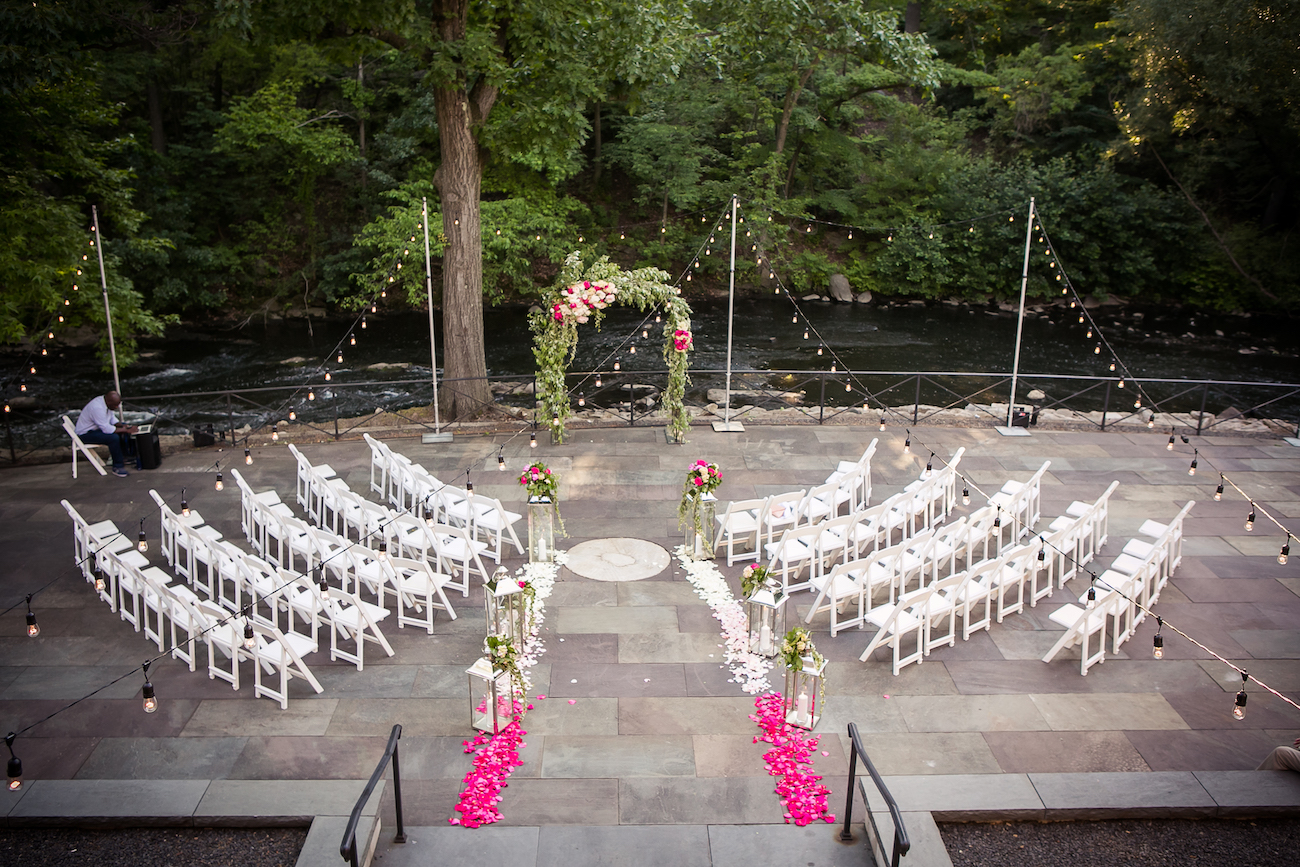 Photography:

Femina Photo + Design

, Event/Floral Design:

Diana Gould Ltd

, Venue:

New York Botanical Garden
8. Classic wooden chairs draped with greenery.
Image via :Lana's Shop , Photography:  Laura Murray
9. Simple with a pop of color!
Hairpiece: Over The Moon Bridal , Photography:  Andrea Michelle Photography , Hair/Makeup: Bubbles & Blush Beauty , Floral Design: Pozie by Natalie , Gown: Gown & Glove , Venue: The Creek at Clayton Meadows , Coordination: Sincere Events by Lisa
10. Loving the use of geometric shapes and bright blooms!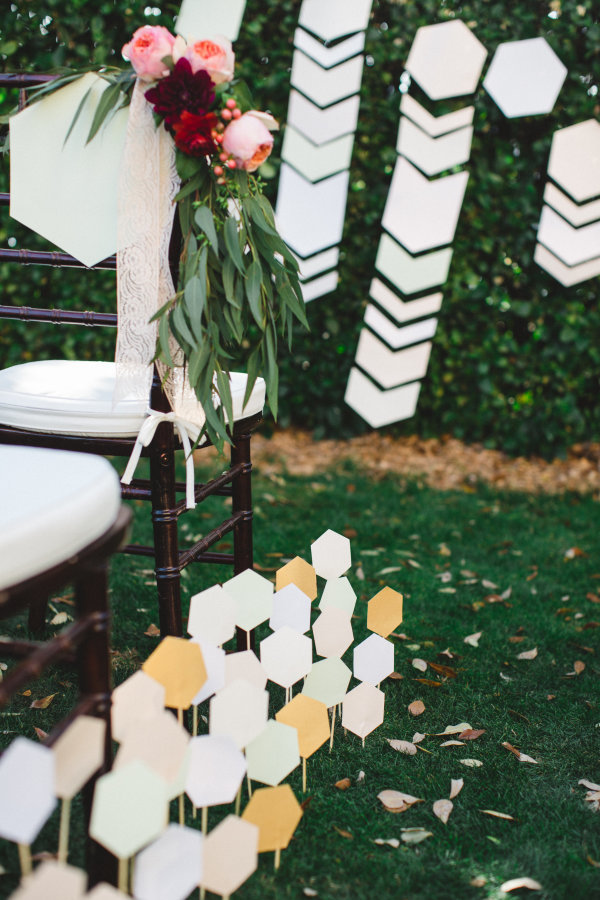 Flowers from Fifty Flowers , Photography: Izzy Hudgins Photography
11. Overlooking lush green rolling hills is a dream!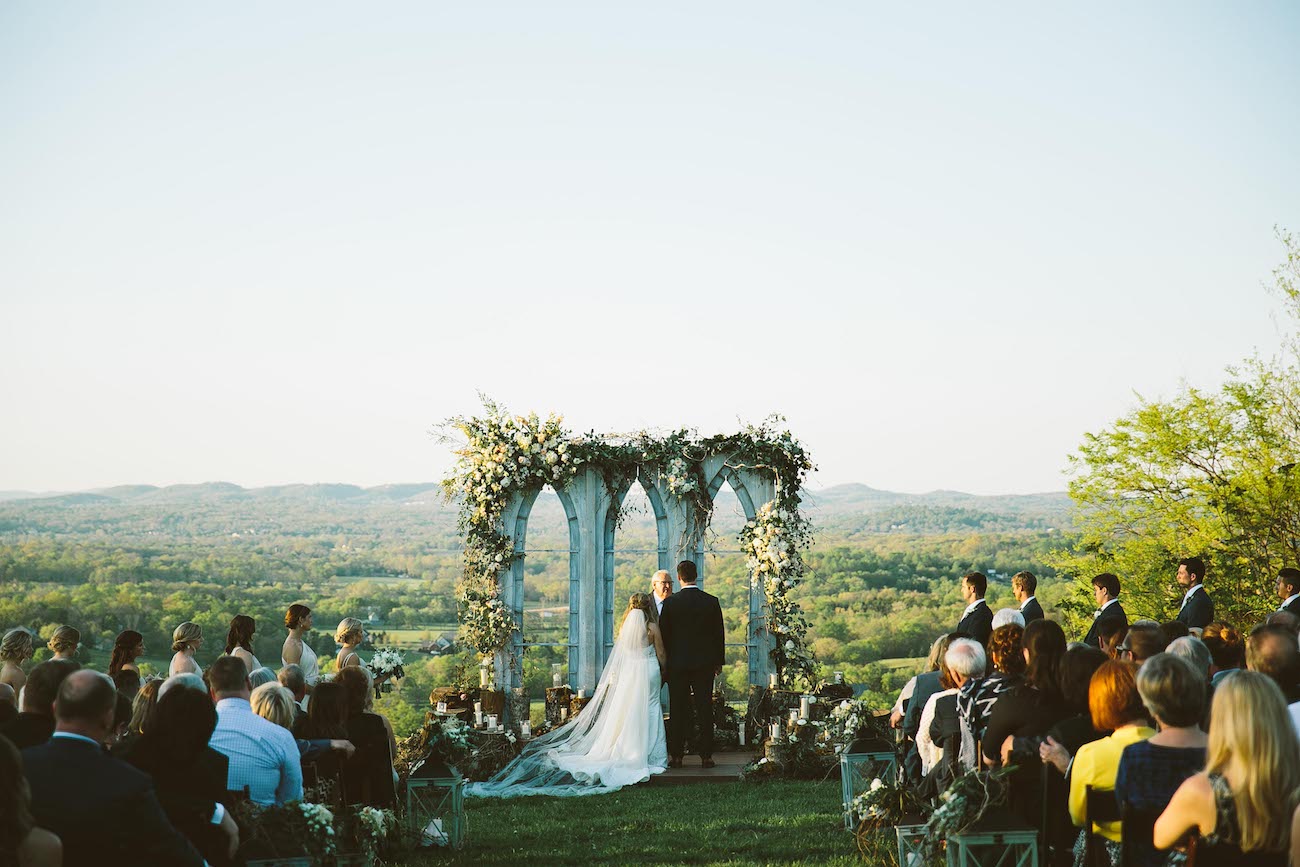 Event Design: Fête Nashville , Photography: Wild Native Co.
12. How stunning is the use of driftwood and roses for this wedding aisle?!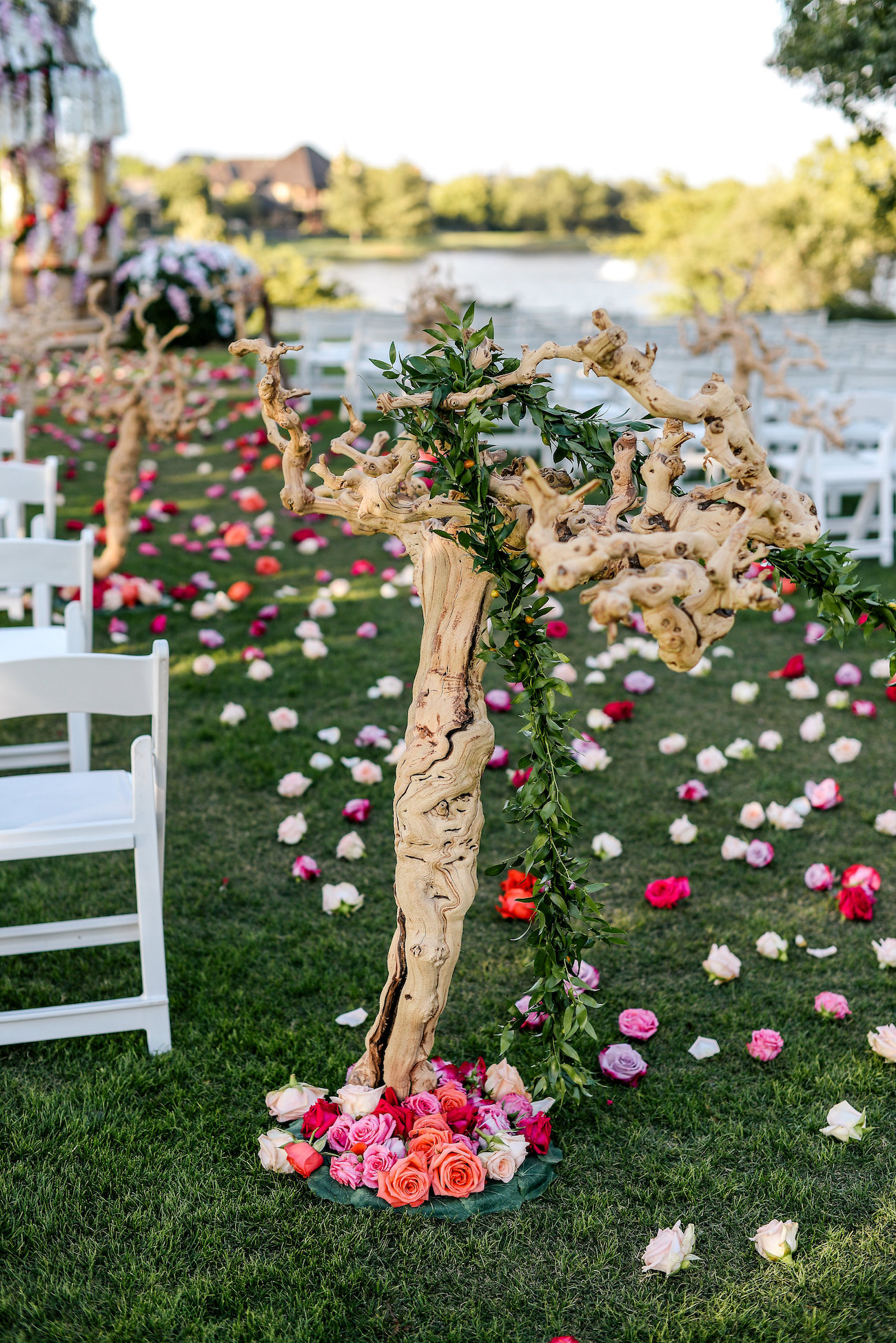 Event & Floral Design:

The Fleuriste

, Photography:

Cary Anne Photography
13. Incorporating citrus elements always brightens things up!
Event via :Brides Photography:  Paige Jones
14. Rugs, rugs and more rugs! Such a unique venue.
15. This whimsical drapery is simple and  stunning.
16. Can you imagine walking down the aisle with that backdrop?!
Photo by Jennifer Sosa via A Practical Wedding
17. Clear skies and sand between your toes doesn't get much better.
Event Design:

Amy Abbott Events

, Photography:

Jodee Photography
18. A woodland wedding surrounded by greenery and flower pots!
Event Design: A Charming Fete Photography: RAD Photographer  Floral: Molly Taylor and Co.
19. How romantic is this candle-lit, red carpet aisle with hanging chandeliers!
Event Design:

Kirkbrides Wedding Planning & Design

, Photography:  

Genevieve Nisly Photography

, Floral Design:  

Flowerville

, Aisle Runner:  

Party Decor
20. A breathtaking garden wedding ceremony.
Photography: Love Me Do Photography , Venue: 18th Century Garden
21. Obsessing over the fresh blooms and floral design!
Photo by Ibrahim Asad from Pexels
22. Accent pillows are a nice touch for this tropical wedding aisle.
23. Being a guest at this wedding ceremony wouldn't be so bad with a view like that!
24. A touch of pink for the aisle seats is just enough when you have tall green trees to go with it.
Want more wedding tips? Check out these articles on wedding ceremonies:
7 Alternatives to Having Your Dad Walk You Down the Aisle at Your Wedding
3 Tips for Planning Your Wedding Ceremony