The Story Behind This Colorful Wedding is Like a Real Life Rom-Com
Taylor had made up her mind: She could never date Chris. Or so she thought…
The now happily married pair first crossed paths their junior year of high school, and quickly became close friends (although being "just friends" wasn't exactly what Chris had in mind). Still, years passed and the duo moved deeper into bestie territory, and when Chris finally worked up the courage to send a love letter to Taylor, she panicked and ran.
For quite some time, their happily ever after remained on hold—there was another boy, they were too good of friends, she didn't see him that way, it was too much of a commitment. Until their senior year of college, when Chris finally threw in the towel on their confusing courtship. And in true rom-com fashion, Taylor suddenly realized she had been in love with him all along. It look a lot of courage and a major confession to win Chris back, but three years of dating later, with a custom "Will You Marry Me" label on Taylor's favorite soda, a personalized pearl ring, and a sunset proposal on the beach, the pair got engaged.
Take a look at some seriously sweet photos from their long-awaited big day. Taylor and Chris's bold color palette is kind of everything!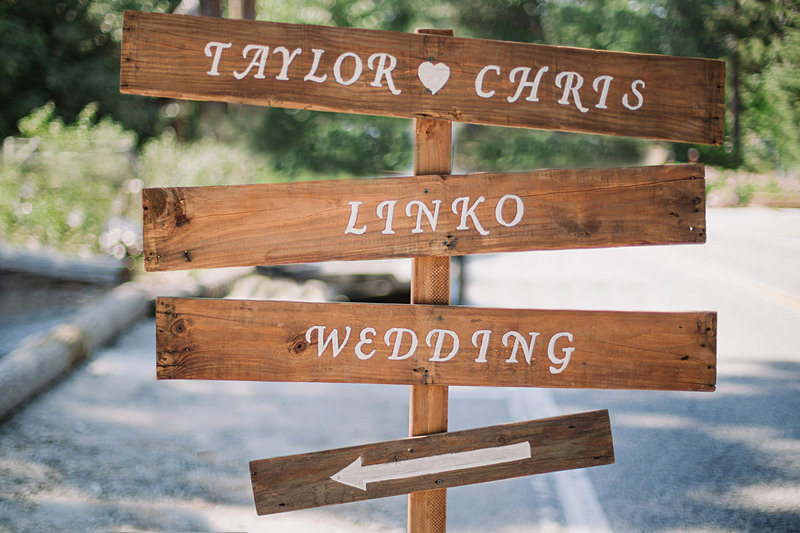 1. This custom pearl stunner is giving us major ring-envy.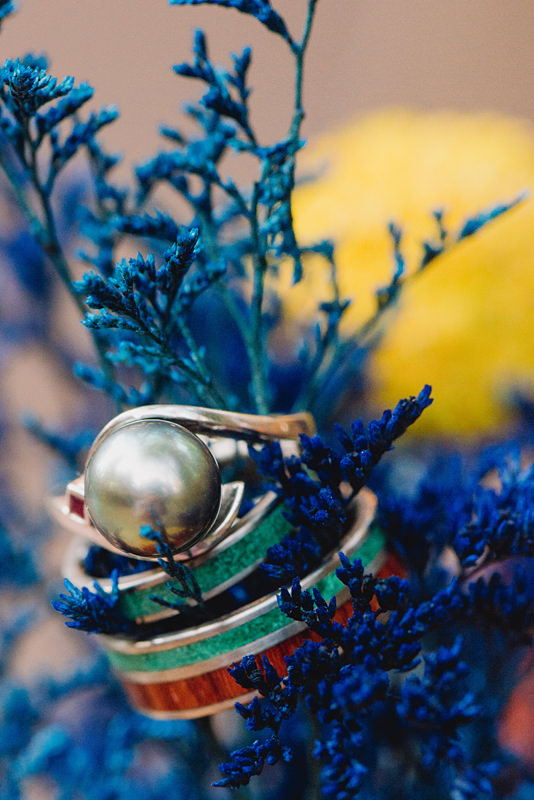 2. These rich colors are beyond beautiful. And guess who made the bouquet? The bride!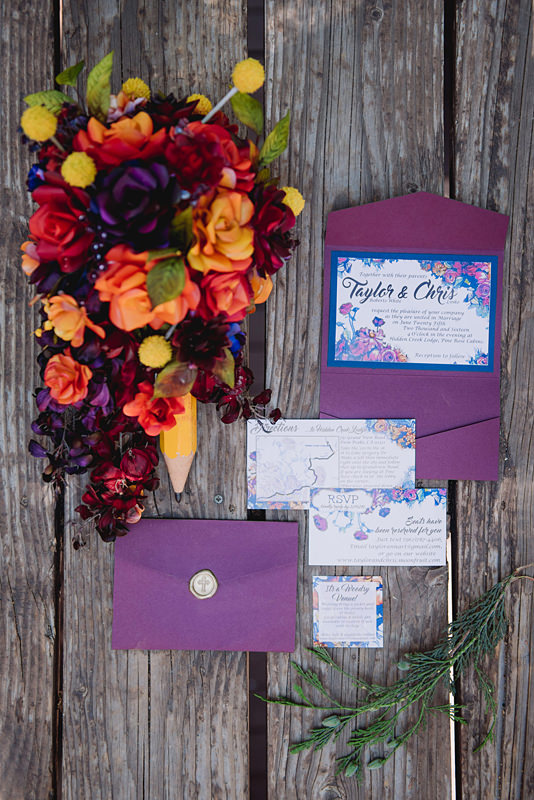 3. Um, hello dip dye gorgeousness. And it matches her hair!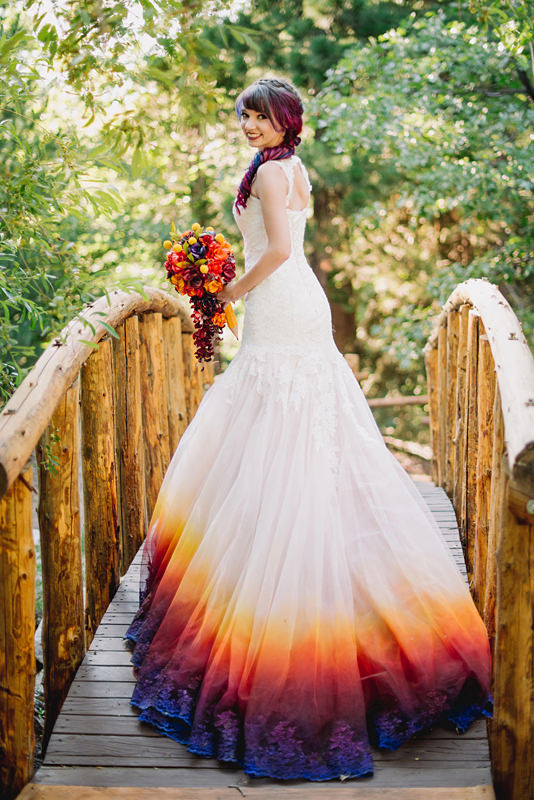 4. The decor was 100% handmade (if you can believe it)…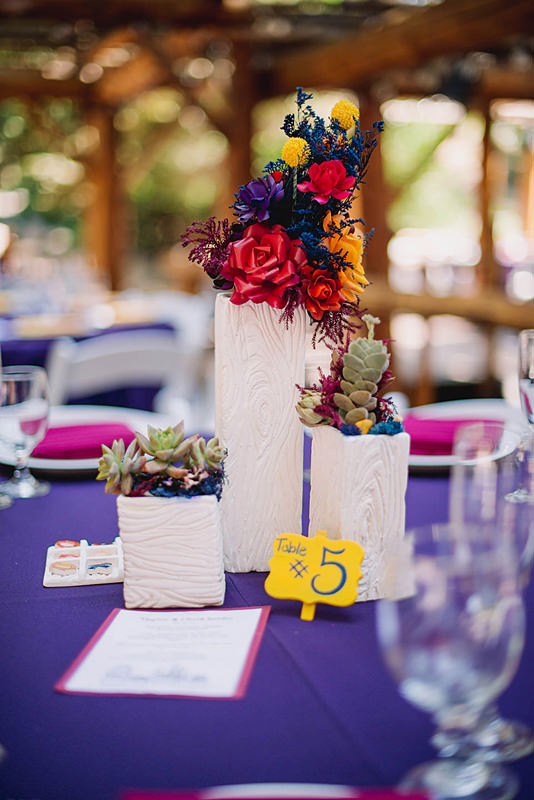 5. This crew is looking sharp in bold vests and ties.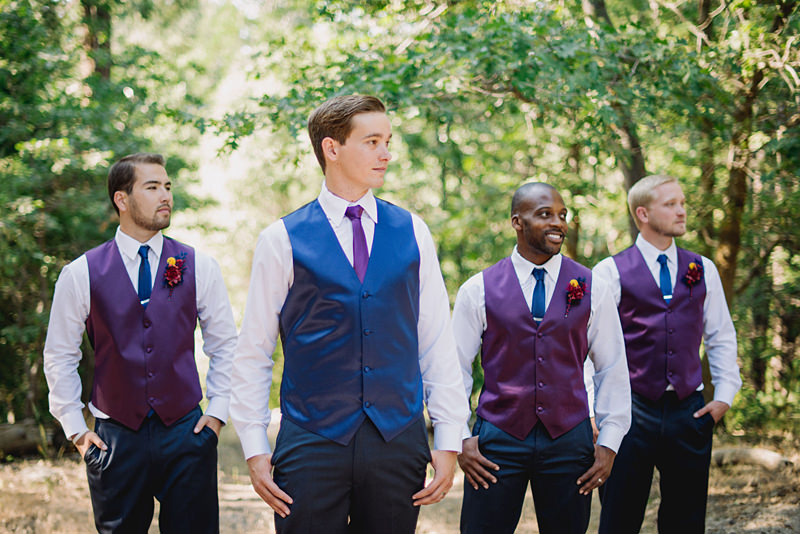 6. We're obsessed with these bridesmaids separates.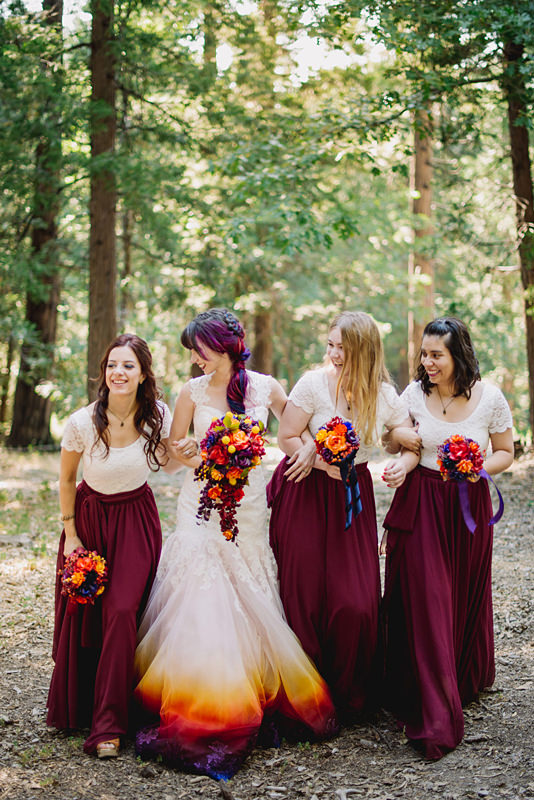 7. This lavish four-tier cake is a work of art with all its colorful cascading florals.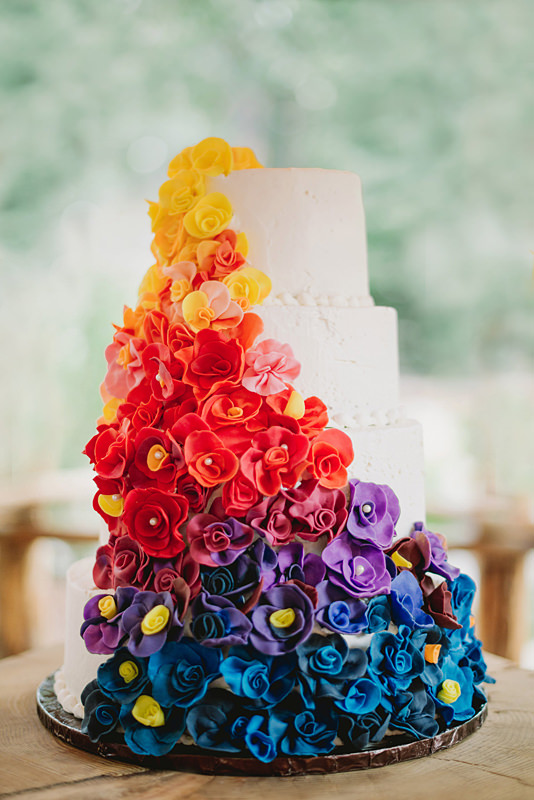 8. A magical kiss to seal the deal.
9. The string of lights are the perfect touch.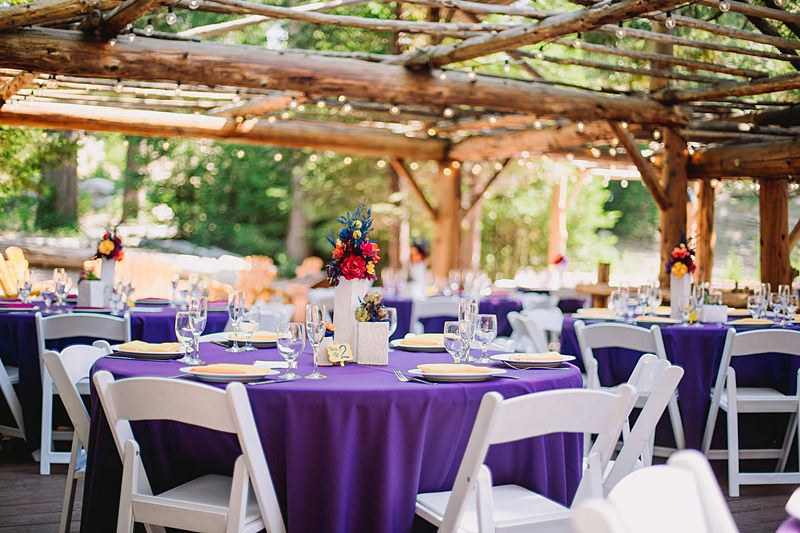 10. This romantic first dance is giving us major feels…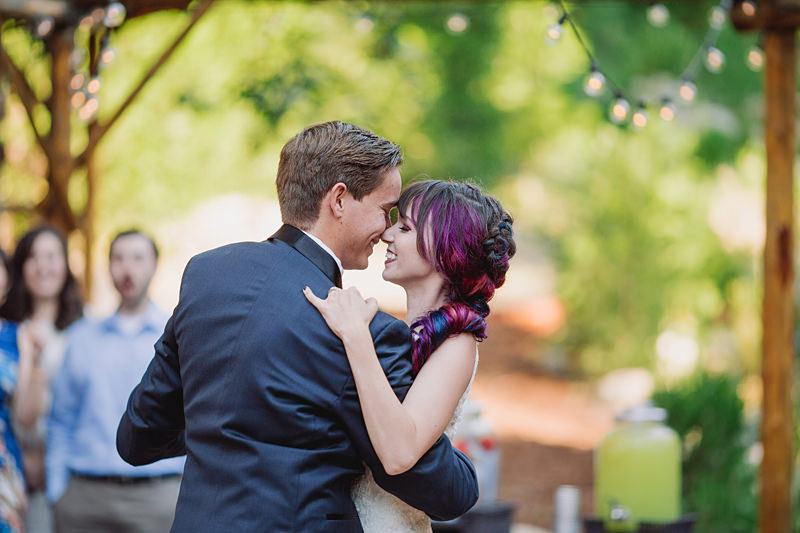 11. They sure know how to close out the party!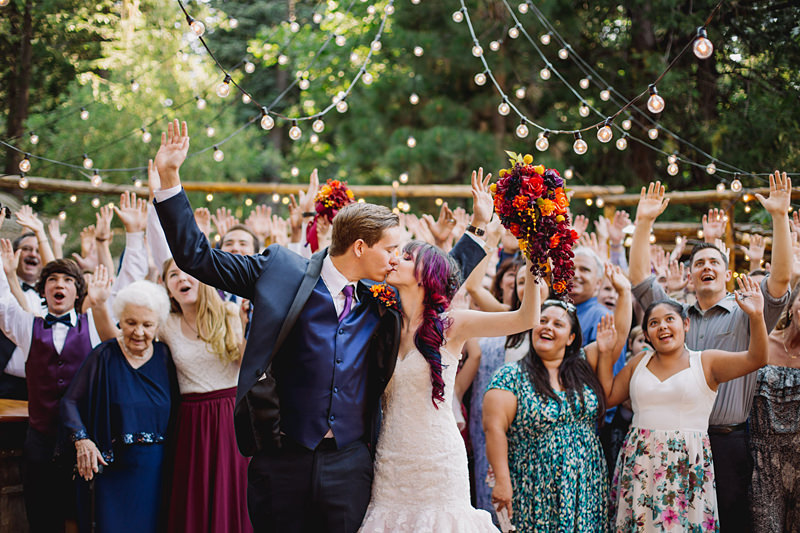 12. And just one more because does it get any cuter than this happy couple?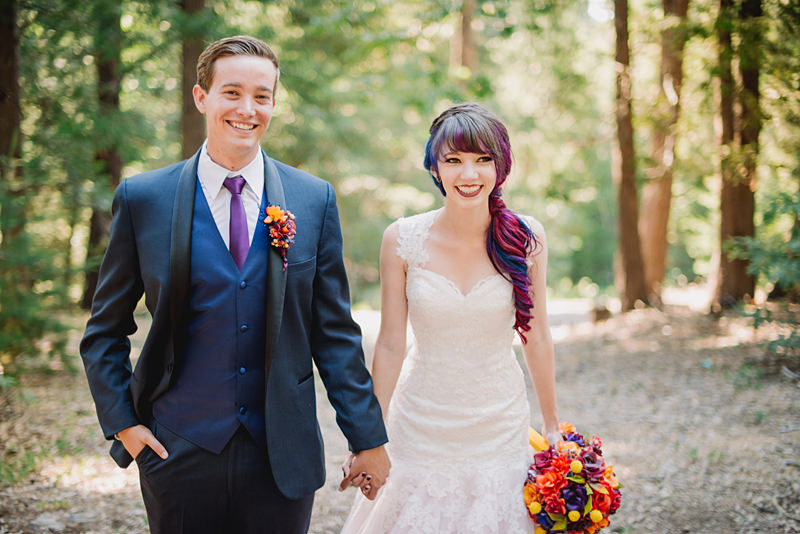 VENDORS
Photographer: James Tang Photography
Venue: Pine Rose
Cake: Niki's Custom Cakes
Flowers and Dress: The bride's business, Taylor Ann Art
Can't get enough of real weddings?
This Real Backyard Wedding in Nashville Is Music to Our Ears
12 Real Same-Sex Wedding Photos to Celebrate Pride Month
This Bride Just Scored a Major Win for Breastfeeding Mamas Everywhere