This Celeb Caterer is Dishing On 3 Ways to Serve Up Food at Your Reception
One of the first tough decisions you'll need to make when you get into the thick of wedding planning is how you want to serve up the food at your reception. There are some major pros and cons that come with each style of service, and the decision can drastically change the look and feel of your wedding.
That's why we connected with Matt Antoun, the expert caterer being Modern Art, to get the lowdown on three popular serving options. Read on to determine which dining option will be best for your big day.
Option #1: PLATED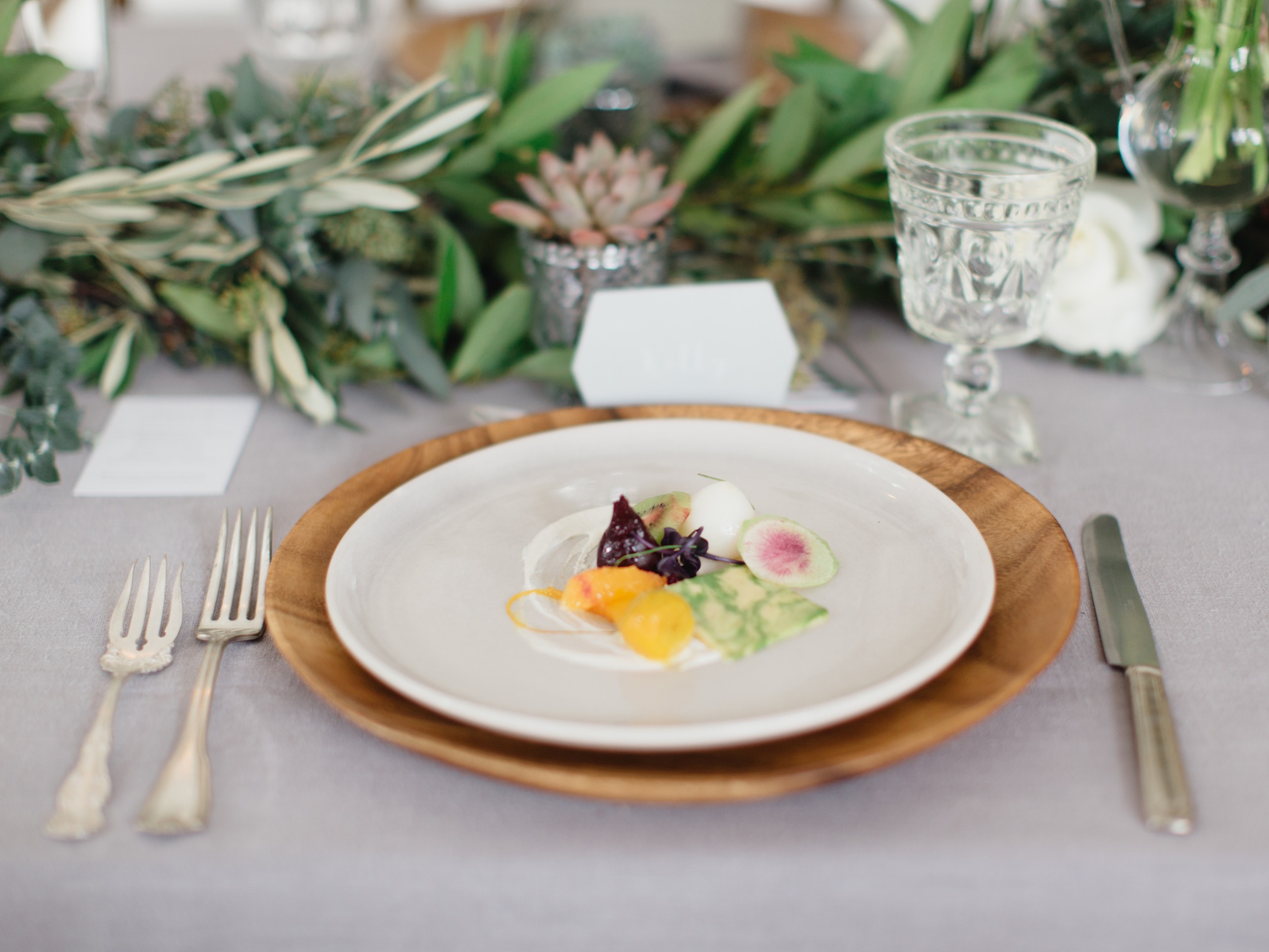 Photo by For the Love of it 
The plated meal falls under the traditional and formal route. It tends to be more expensive and requires more staff. You can reduce the number of servers to help bring the cost down, but the meal will take longer to serve. If you choose a sit down dinner, you'll end up paying more for tabletop rentals and design. Formal, sit-down weddings tend to be more design heavy, and can give you the opportunity to be more expressive, thematic, and artistic with your tablescapes. With that, reception photos and detail shots will be better, and your guests will have more to look at. Plated meals allow you to create more of a schedule for your reception, and seated guests make for a more captive audience during speeches and toasts.
Option #2: BUFFET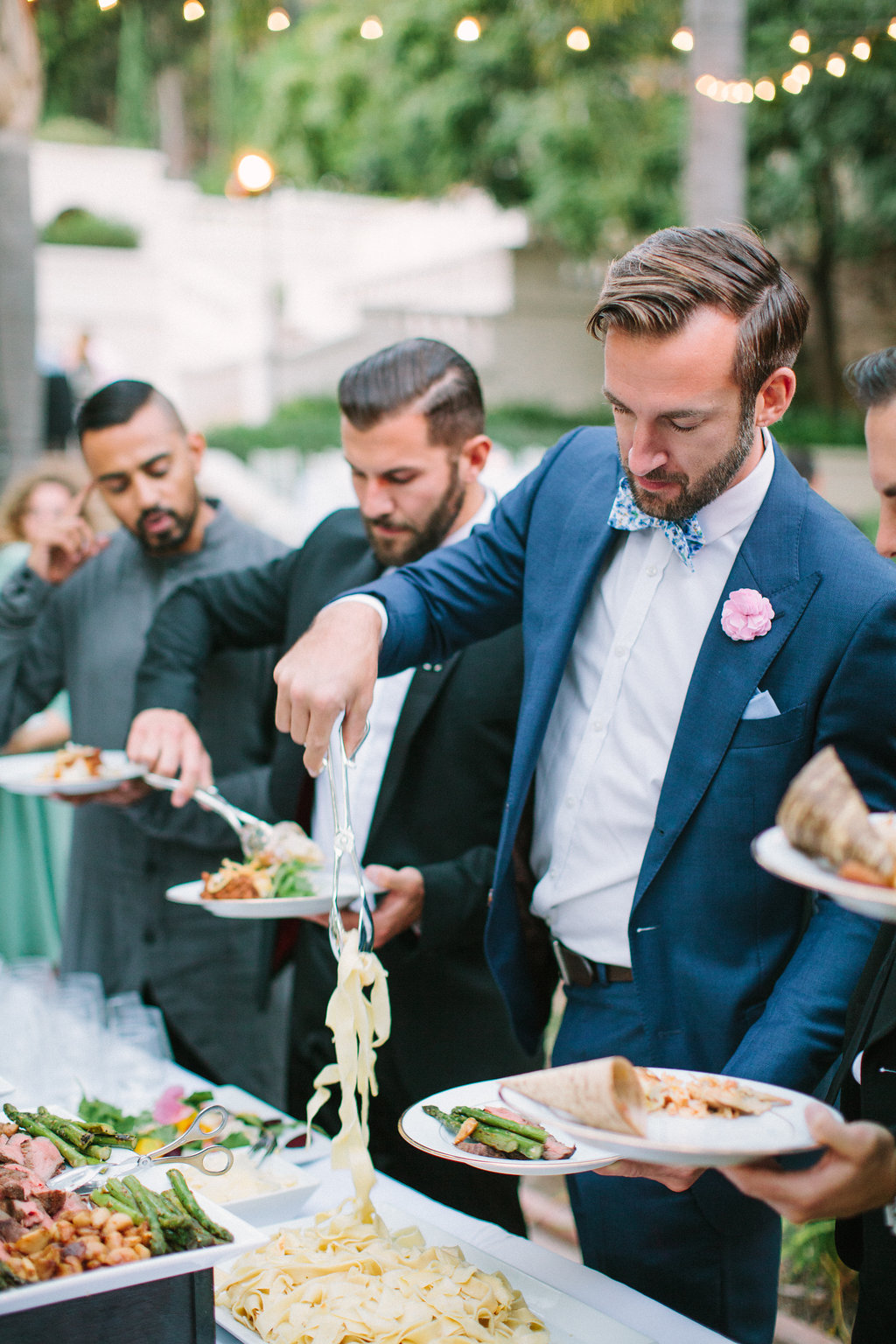 Photo by via Be Inspired PR
If you're looking for a more casual feel, the buffet might be the best fit for you. A buffet requires much less catering staff, and is therefore cheaper. Keep in mind that the caterer will have to prep more food to accommodate the same number of guests. No one likes looking at an empty buffet, and you want to be prepared in case guests go back for seconds or thirds of their favorite dishes. Buffets are not as luxurious, and follow a more freeform schedule than sit down dinners. The unspoken benefit of having a buffet at your wedding is that it makes it feel more like a party. Guests are free to mingle all night, and can get up and dance whenever the mood strikes. If the meal itself is not your number one priority, go with a buffet.
Option #3: STATIONS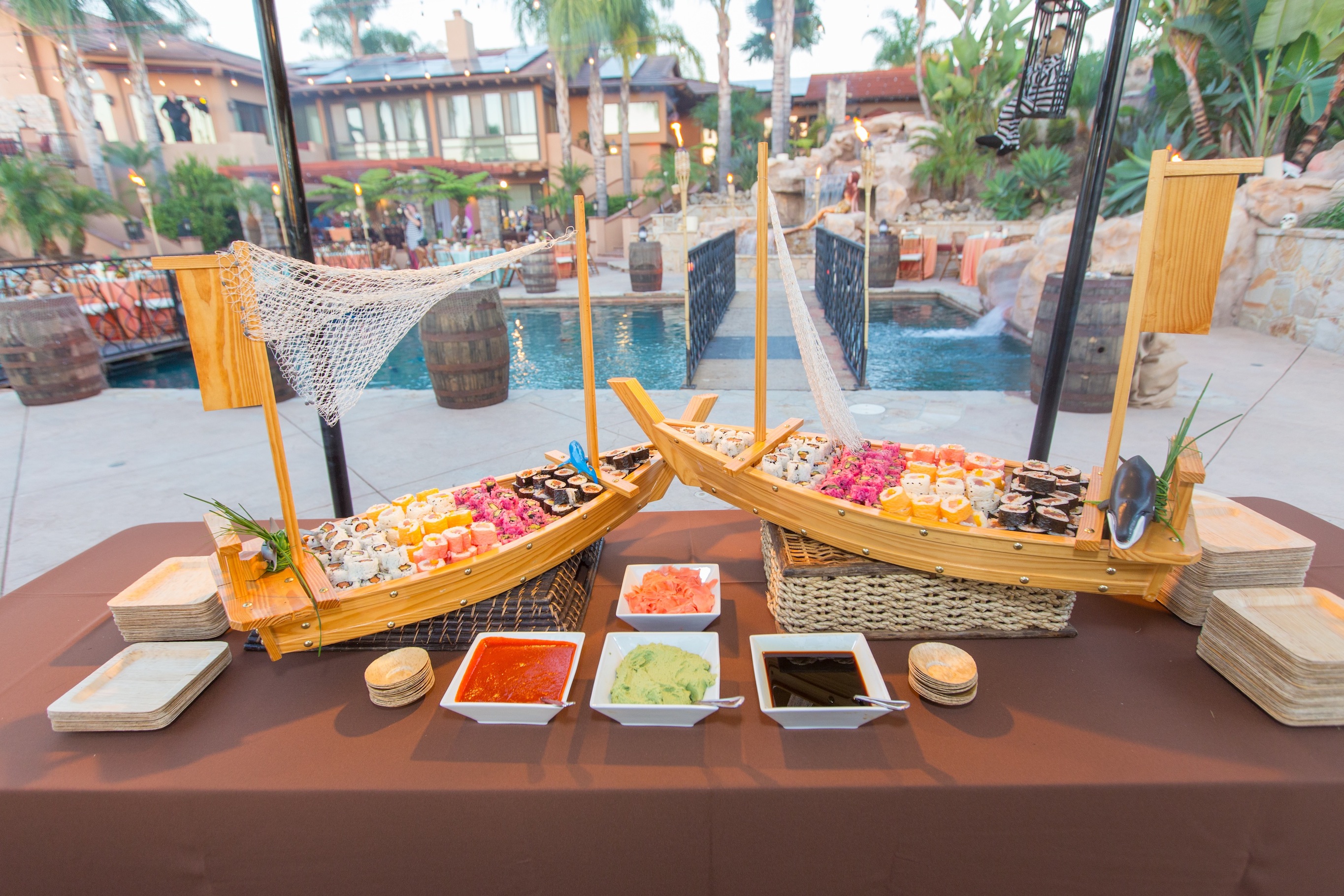 Photo by The Good Photographer 
A third and often forgotten option is stations, which are quickly becoming a huge trend. They can serve as built-in design features and talking points for your guests. Also, they allow you to represent widely different themes and cultures within the same reception. For example, you can have a sushi station if you and your S.O. love it, and then across the room have a live-cook kebab station to represent another one of your favorite foods or memories. Stations allow caterers to be more creative with how the food itself is served, including using different and unique vessels to compliment the experience.
Get more reception tips now:
The Great Debate: Names or Numbers for Your Reception Tables?
What's Your Wedding Reception Style?
4 Reasons Why You Definitely Need A Seating Arrangement