The 5 Rosés You Need To Try This Summer
It's finally summer, and that means outdoor entertaining will be at an all-time high! If you know us, you know our go-to summer refreshment is a nice bottle of rosé. We have our favorites, but we wanted to expand our horizons (or palates, so to speak) with some new picks! We reached out to Jacki Strum, founder of 
ThirstyNest
, the first ever wine and spirits registry for your wedding, for her expert selections that are perfect for any summer occasion. Read on and take notes – These are the 5 rosés you need to try this summer!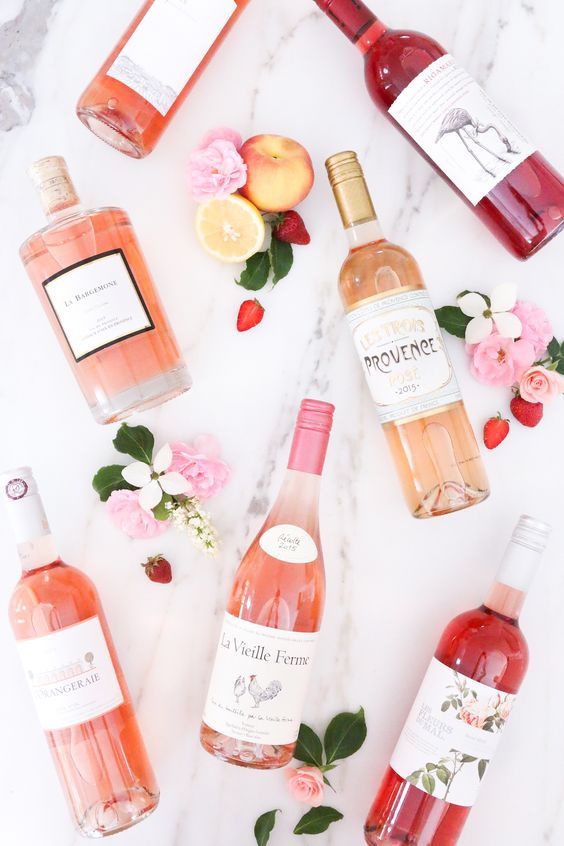 Photo by Monika Hibbs
1) Belle Glos Oeil de Perdrix Sonoma – Darker rosés are all the rage right now. They bring with them the same drinkable profile of an icy rosé with a bigger mouthfeel and gorgeous jewel tone.
2) Gerard Bertrand Languedoc Cote des Roses –  A rosé by any other name wouldn't smell as sweet, or be as pretty in your ice bucket. This Mediterranean beauty smells of strawberries and jasmine. Once finished – and we trust you will manage it – flip it upside down to reveal the beautiful glass rose at the bottom!
3) Whispering Angel – The OG of the Summer rosé trend. Even its name conjures up images of sipping pink in the South of France. This is a classic that never fails to impress. 
4) Rotari Trento NV Brut Rose – A little bubbly never hurt no-body. There are few things more refreshing that an icy glass of this sparkling rosé perfectly paired with a picnic spread. Get poppin'!
5) Seaglass 2015 Rose Monterey County – 

From Seaglass, producers of one of the best value Pinot Noirs in the market, comes this refreshing, lively rose. Its screw cap makes it an easy open and al fresco dining favorite.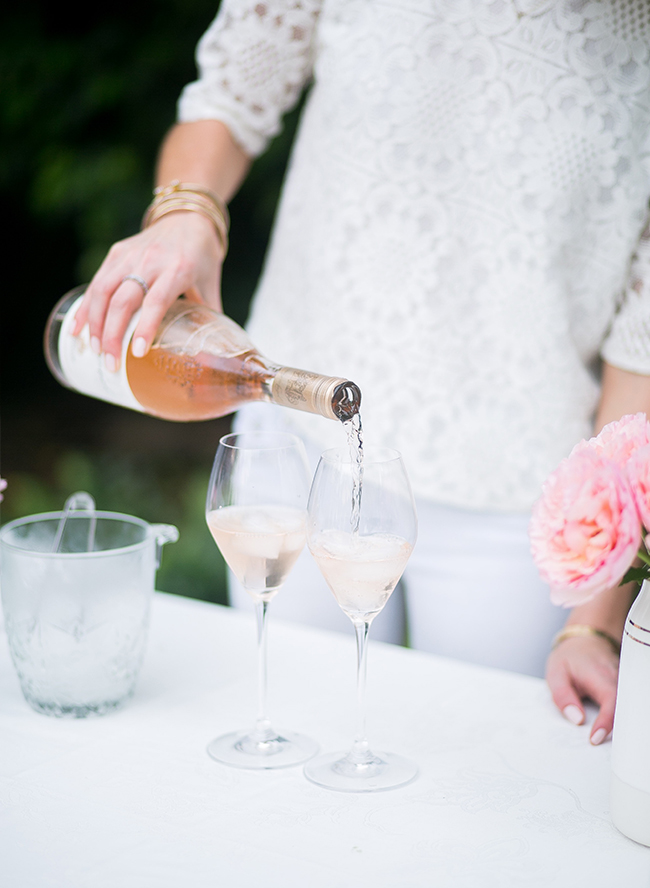 Photography by Lindsey Grace Photography, Image via Fashionable Hostess