6 Wedding Day Worthy Themes You Should Consider
Do you think themes are just for kids' birthdays? Think again. While you might not choose to have a "Frozen" wedding, there are plenty of aisle-worthy motifs to give your big day a signature touch.
Here are six concepts to inspire your "I dos."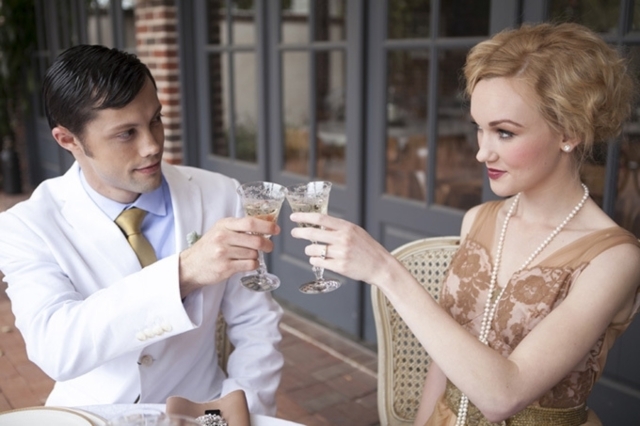 Photo by Bethany Boone on Glamour & Grace via Lover.ly
1. "The Great Gatsby." What's not to love about the glitz and glam of the 1920s? Make your wedding look like it came straight out of the Gilded Age by adding lots of gold and black, plenty of diamonds and feathers, and art deco details. As for the finishing touches, enter in a Rolls Royce, don some pearls, and add an elegant headpiece. Don't forget the champagne!
2. Dreamy fairytales. Take inspiration from the original storybook icons: Cinderella, Sleeping Beauty, Belle, and Snow White. Keep the details delicate with blushes, silvers, and whites. Take it further with subtle animal motifs such as a birdcage to hold cards or a woodland scene on your stationery. By the way, these princesses are ah-mazing sources for hair and dress inspo.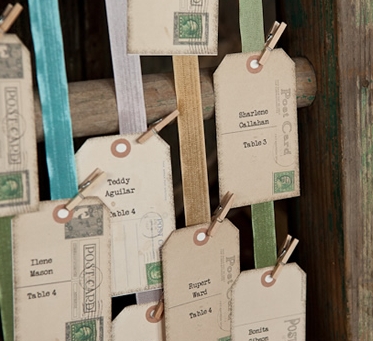 Photo by Cat Mayer on Wedding Chicks via Lover.ly
3. Polished jet-setters. If you and your partner have some serious wanderlust, showcase it in your big day even if it's not a destination wedding. Design a stationery suite inspired by plane tickets or passports, and name tables after places you've been together or dream of visiting. Vintage suitcases, model airplanes, globes, and maps make for adorably chic decor, too.
4. Glam Hollywood. Roll out a red carpet and add film-inspired decor to your reception. Bring the theme to your reception by including readings from your favorite movies and build your big day style after noteworthy Hollywood actors like Audrey Hepburn or James Dean. Another take would be using a silver-screen style from just one of your absolute favorite features.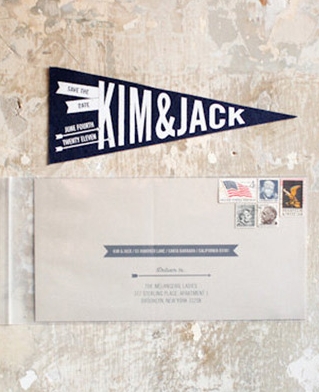 Photo by Jen Huang on Grey Likes Weddings via Lover.ly
5. Team spirit. Do you two spend every Sunday watching NFL games? Think March Madness is better than Christmas? Incorporate your favorite sports or teams into your "I dos." Take a creative spin on your team's colors for your palette, name tables after players or stadiums, and serve game-day favorites during cocktail hour. Dive into the motif and host your event at a stadium or take photos on the field.
6. Magical carnivals. A retro carnival is equal parts charming and exciting. Serve festive classics like freshly popped popcorn, funnel cakes, and cotton candy. Plus, this theme makes it easy to find entertainment — hire a magician or circus performers to put on a show for your guests. Be sure to pick a bright primary colors to tie in this central idea.
Find more big day ideas:
8 Aisle-Worthy Trends Millennial Brides Will Love in 2016
13 Out of This World Star Wars-Inspired Details Straight From Instagram