5 Props to Take Your Engagement Photos to the Next Level
While the only thing an engagement photo really needs is you and your sweetie's smiling faces, adding a prop in the mix can bring a whole new dimension to the photo shoot. Whether you pick an item that represents your relationship or if you just want something to hold, the right prop can make all the difference.
Need a few ideas? We asked wedding and engagement photographers Elizabeth Fogarty and Jamee Pierzchala for their favorites.
1. A blanket.
Sure, Jamee's photo above would have still been stunning without the blanket, but it gives this shot a little more heart! Bonus points if you have a meaningful blanket to use — maybe it's the same picnic blanket you used on your first date or a throw you made for your fiancé .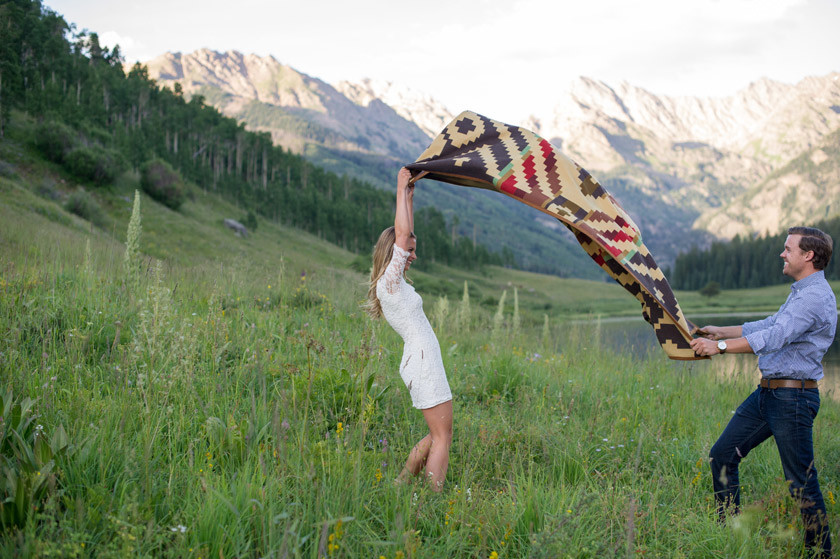 2. A pair of stilettos.
You might not call them a "prop" per se, but a sexy pair of heels definitely makes a statement. Elizabeth suggests a classic pair of Christian Louboutins. If you've already picked your big day shoes, it could be fun to wear them for your engagement session, too.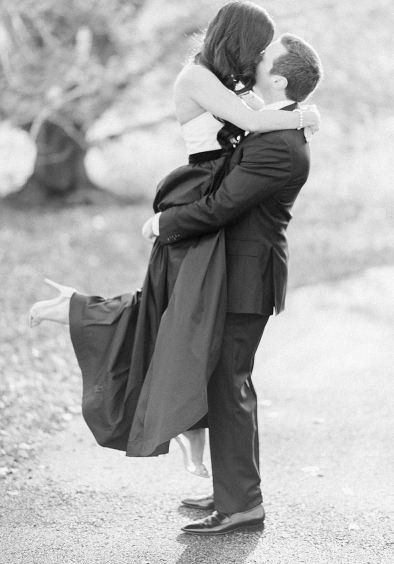 3. A vintage vehicle.
Doesn't this old-school van make this engagement snap from Jamee that much more unique? And there's an option for every style — couples who love a hint of class could opt for a Rolls Royce, while a van like this is more suited for a laid-back, adventurous pair. If you don't have your own retro ride, see if you can rent one for the day.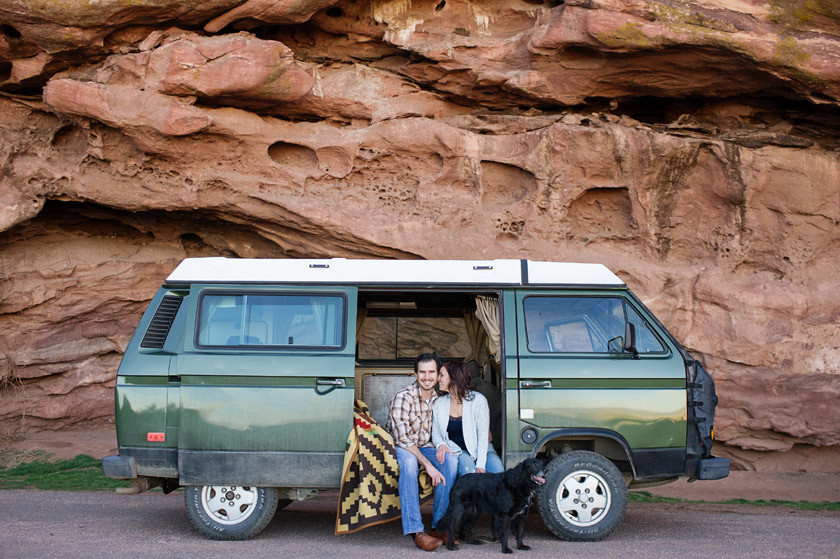 4. Coffee cups.
Everyone feels natural holding a mug, which is why they make such great props. Classic Starbucks cups are easy to personalize by writing something sweet on the side, but you could even order custom mugs beforehand. Want to feel even more relaxed during your shoot? Elizabeth hints that you don't necessarily have to fill the cup with coffee (wink, wink).
5. A row boat.
Here's a super romantic idea from Elizabeth — a row boat! We love that this item feels like it's straight out of "The Notebook." Want to put your own spin on it and really stand out? Take a cue from the couple shown above and let it inspire your photo sesh. With more formal attire (hello, glittery dress!), the images are totally unexpected and gorgeous.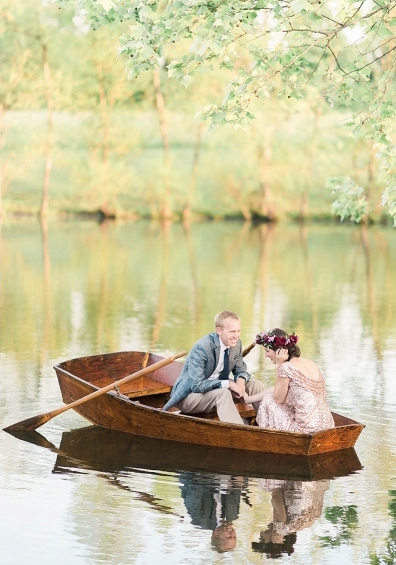 Browse more photo shoot ideas:
21 Epic Engagement Photos That Will Take Your Breath Away
10 Totally Chill Engagement Photo Ideas