5 Perfect Palettes for a Black-Tie Wedding
Turquoise and sunshine yellow might look out of place at a super upscale wedding — but a black-tie wedding doesn't have to be only black and white. If you pick a palette with care, you can give your classy wedding a dose of color without ruining the fancy vibe. Other colors that are fancy can be gold and black (think art deco), jewel tones, white and metallics.
Photo by Black Tie Project on Bride and Breakfast. 
1. Jewel tones. When in doubt, go with a dark color. Deep gem-inspired like emerald, amethyst and ruby give you plenty of color without being overwhelming. They look especially stunning in the winter, but you can't go wrong any season!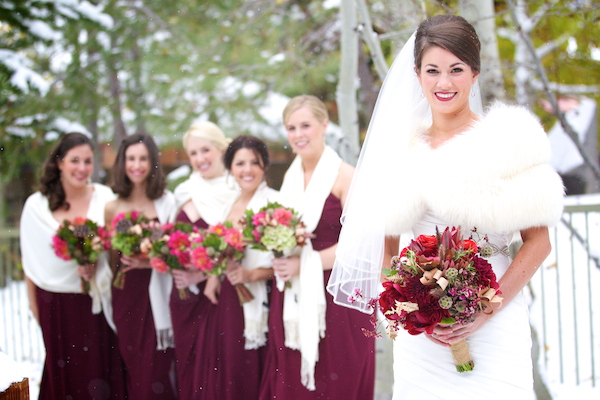 Photo by DesiresPhoto on Inspired By This via Lover.ly
2. Gold and black. Picture a big 1920s soiree — that's what a black-tie wedding with a gold-and-black color palette can look like! Go for geometric, art deco details and plenty of glitz and glam.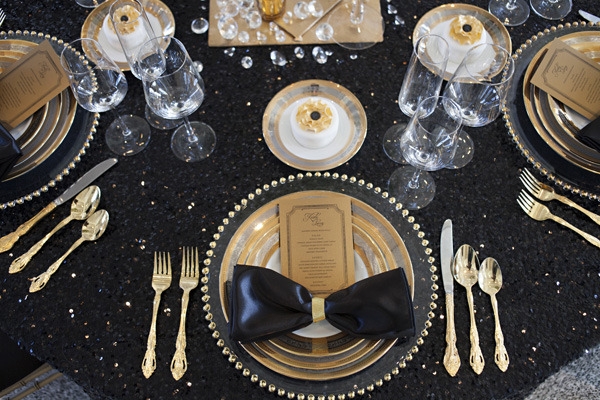 Photo by Inga Finch Photography on Munaluchi Bride via Lover.ly
3. White and metallics. With a simple base of white, you have so much space to play with metallics! Make a statement and go bold — use sparkly silver tablecloths, shimmering centerpieces and shiny bridesmaid dresses to set the scene.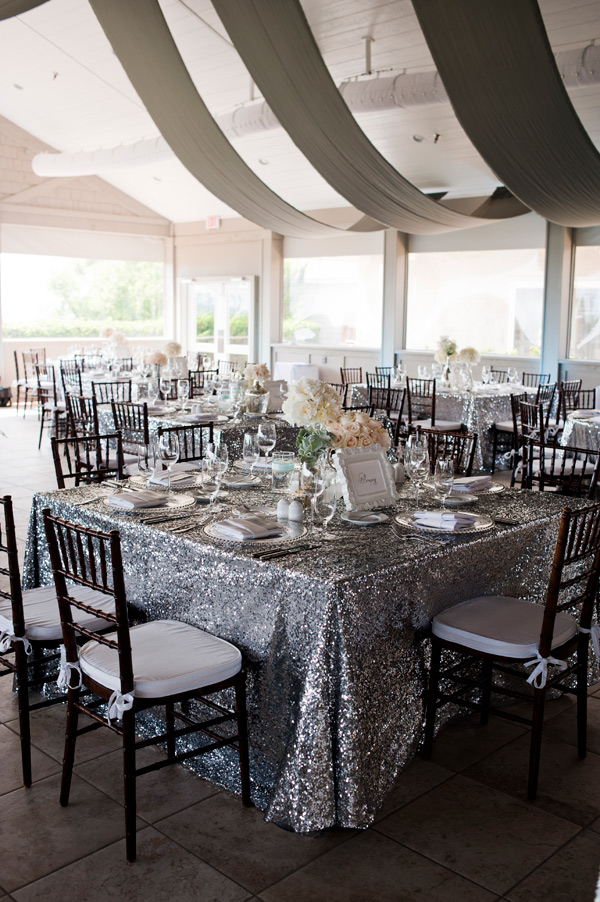 Photo by Brooke Mayo Photography on Southern Weddings via Lover.ly
4. Natural greens. If you plan to have any florals at your wedding, there's bound to be some greenery in the mix. Draw all the attention to the greens for the easiest color palette ever! A bit of gold and white pulls it all together.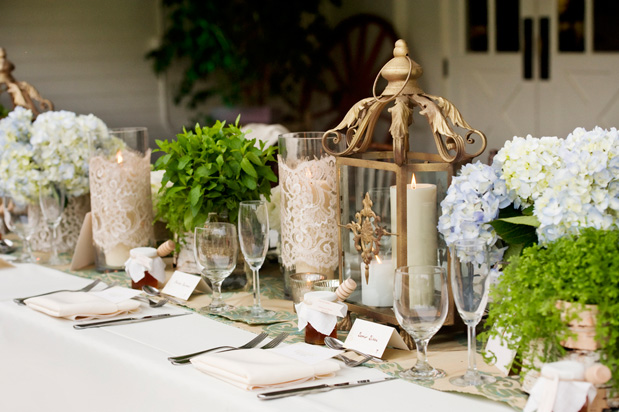 Photo by KLK Photography on Grey Likes Weddings via Lover.ly
5. Blush. When your palette is pretty much exclusively light pink, it serves as a neutral, which means it won't look out of place in your decor. Very subtle blush details — think: rose petals on your tables, a few flowers on your cake — give your wedding personality while still looking chic.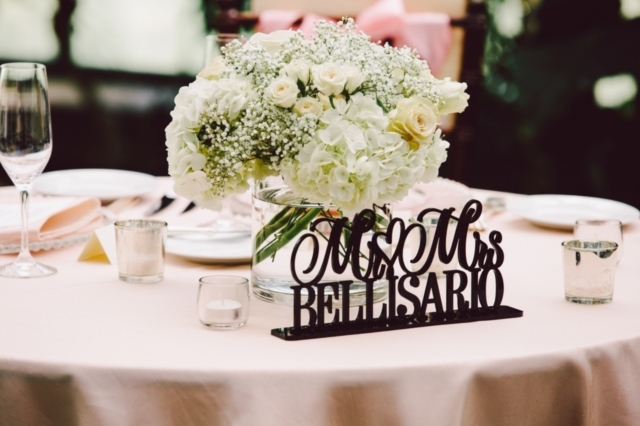 Photo by Brandon Burk Photography on Society Bride via Lover.ly