Things to Remember When Writing Your Wedding Vows
While the love that you and your partner share may be obvious, it's a lot harder than it looks to put your feelings and thoughts into meaningful and memorable vows. So as not to lose track of what truly matters, here are five things to remember when writing your wedding vows.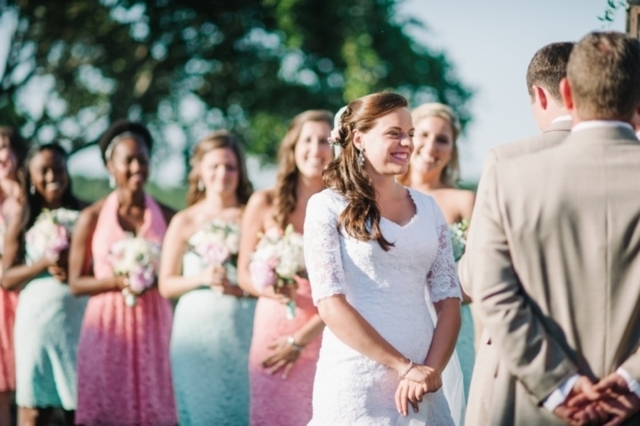 Photo by Best Photography 
1. Be honest. This ceremony is about you and your partner honestly and openly committing yourselves to one and other. Don't say things you don't mean or that aren't true just because you have an audience watching.
2. This is about you and your partner. It's okay if your vows are only meaningful to your partner. Throw in some inside jokes, say things in words that your partner will understand and make sure it resonates with you both.
3. These vows are a reflection of your relationship and nobody else's. Don't play the comparison game. Looking at friends' vows or those you read on the Internet will only make writing your own more challenging.
4. Your words don't have to be beautiful, they just have to be true. Who cares if your vows aren't perfectly formulated and eloquent. At the end of the day, your vows are about expressing your commitment and love in a way that makes sense.
5. You and your partner will be the ones who remember the vows exchanged. Sure, your guests might tear up during the ceremony, but when it's all said and done, you and your partner will remember the words long after everyone else. That's why you must make sure you're writing your vows for you and your partner, not for others' approval.