The Pros and Cons of Having a Hashtag for Your Pre-Wedding Events
Creative hashtags have pretty much become a big day mainstay, but nowadays they seem to be flooding our feeds, accompanying engagement parties, bachelorette weekends, and bridal showers.
So, is a pre-wedding event hashtag the right fit for you and your fetes? We've weighed the pros and cons of this growing trend.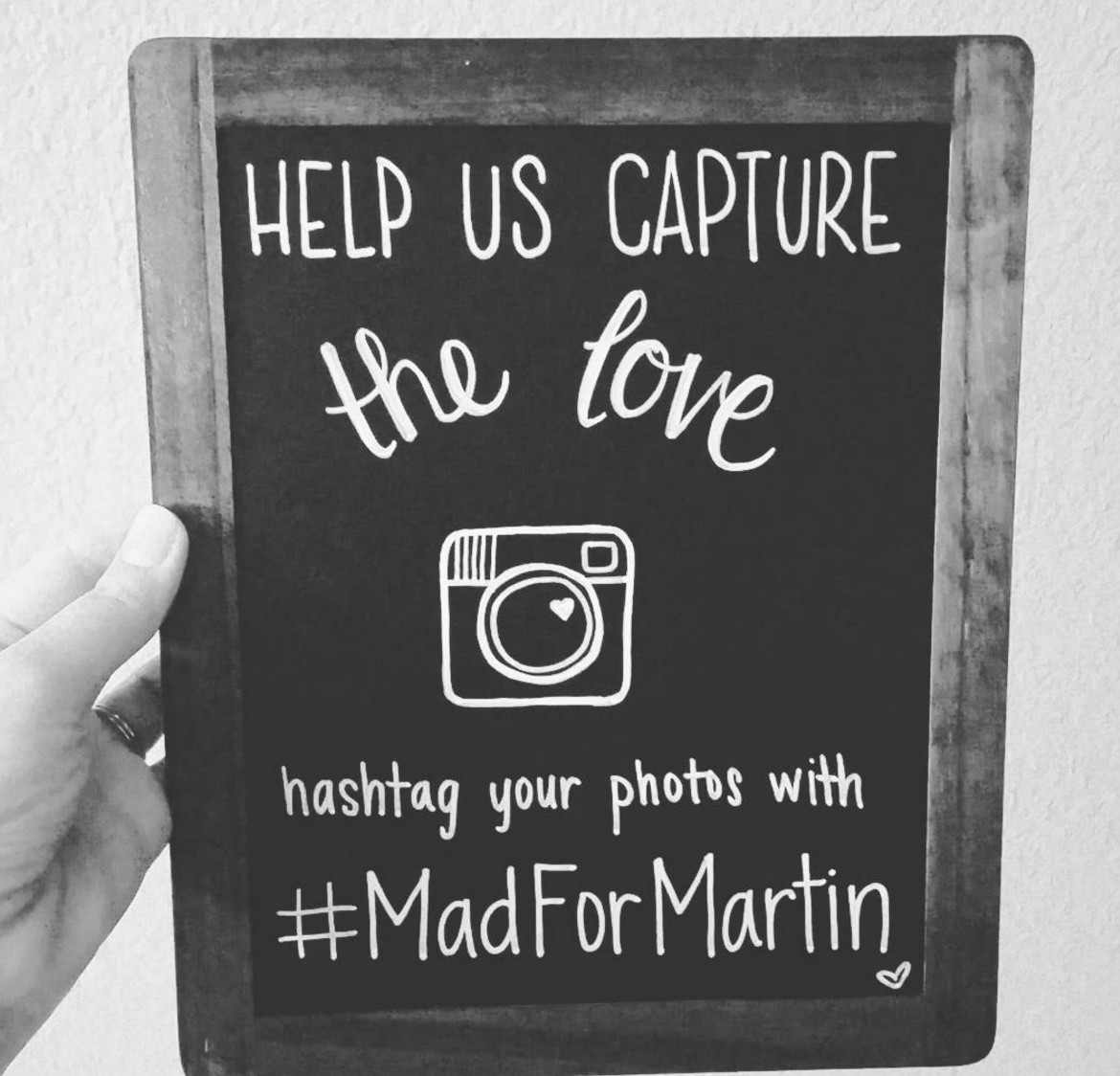 Photo via signedlotsoflove on Instagram
PROS
All your photos will be housed in one location. If you opt to use the same hashtag for all your wedding festivities, a single tap or click will quickly serve up photos from all of your celebrations. And using a different hashtag for each event will still make it easy to find snapshots from every soiree.
Hashtags are a fun way to get guests involved. Print it on the invites. Put it on a cute sign. Snap your own photos and tag your nearest and dearest. The more you get guests excited about your hashtag, the more likely they are to post!
Guests will have a chance to warm up before the big day. It's possible that some of your guests have never actually used a hashtag before! Ask your bridal party to help less familiar guests download the right apps, and show them how to snap, tag, and post.
CONS
Multiple hashtags might mix up guests. If you do decide to use a different hashtag for each and every wedding event, it could get a little confusing. If guests can't remember which was the shower hashtag and which one is for the wedding, they might bail on tagging or even posting…
You may not want to flood social media with photos. While you and your guests might be loving and double tapping all those snapshots, the rest of your friends and family may feel like they've seen enough of your bachelorette party (especially if everyone is posting the same exact photos…).
Un-invited guests might get upset. If you're constantly blasting social media with all the parties you're having, it's possible that those who weren't invited will start to feel a bit left out… Of course, you want to keep everyone pumped for the main event!
Have you decided you want a hashtag? Here are some helpful tips:
8 Ways to Create the Best Wedding Hashtag EVER
5 of the Most Creative Wedding Hashtags We've Heard