5 Reasons You'll Low Key Love Planning Your Big Day Online With This Virtual Wedding Planner
Let's take a poll… Raise your hand if you ever thought about hiring a wedding planner when you hit that oh-sh*t-just-got-real level of stress over your big day. Seriously, don't be shy, we've been there too.
For better or for worse, everyone who has ever planned a wedding has had those thoughts… "It'd be much easier if I had some real help (no offense, fiancé)." Then reality hits, and that brilliant idea to hire a planner seems to get lost when costs start to add up. Only 16% of couples actually move forward with booking their own planner, and the the high expense is one of the major reasons people skip it.
So, in our mission to make wedding easier and more fun, we just debuted the Loverly Virtual Wedding Planner app and it's a total game changer. For those of you nearlyweds who might have considered taking the plunge (on hiring a planner, that is) more than a few times before realizing the price tag was a non-starter, here are five reasons why you'll love this "something new" from Loverly:
1. It's affordable AF. Planners are pricey, and for good reason. They're making sure your nuptials are nothing short of perfect. But bringing in a wedding expert requires a pretty big budget, with starting costs upwards of $3,300 for even partial planning. So, we're giving you the goods at an affordable rate by offering three flat fee wedding planning packages to fit your needs. And each package comes with unlimited chat support from your very own personal wedding concierge.

2. One of the packages is FREE. (Yes, free.) Need someone other than your S.O. to stress with? Consider us your wed-tech-therapist. Our personal online wedding planners are serving up all the advice and etiquette tips you need, whenever you need it (we have office hours daily from 10:00 am EST-6pm EST, but we always reply ASAP). Whether you're a bride wondering how to handle a feud between your bridesmaids, a 'maid looking for ideas for your bestie's bridal shower, or anyone else with a tough wedding question, we've got you covered.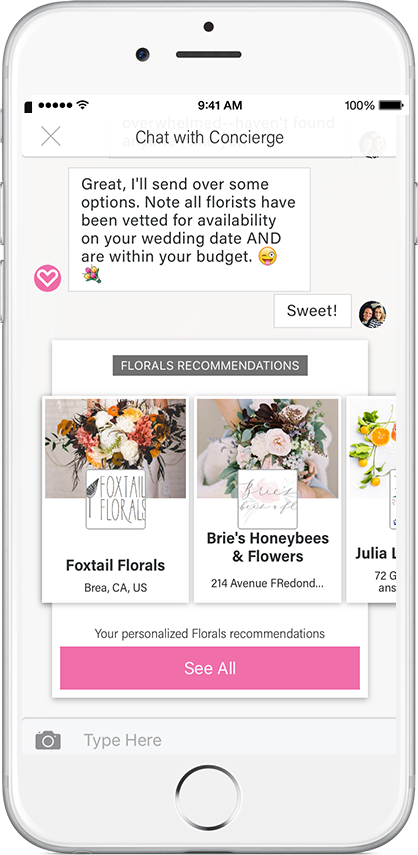 3. You can pow-wow with your planner from anywhere. Convenient, right? Listen, we know you're busy and would prefer anything to get you out of another face-to-face meeting. That's totally okay! Plan your wedding virtually by using your smartphone to schedule check ins with Loverly's wedding concierges. If you're at work (our lips are sealed!) or running errands on your lunch break, let your Loverly planner tackle your to-dos. From finding you a florist to handling your hotel block reservations, Loverly has your list on lock.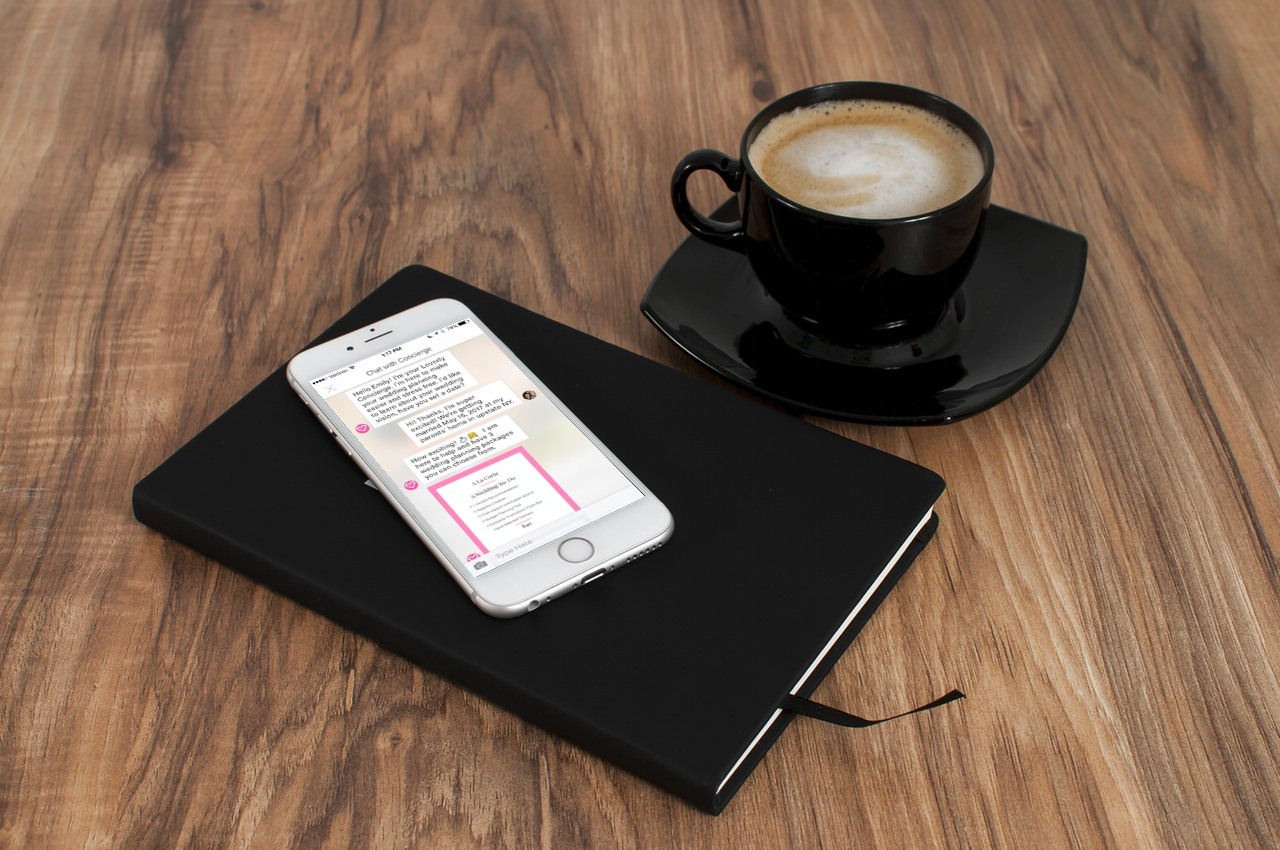 4. Nope, creativity is NOT required. If you have most of your vendors vetted, but you just don't have a vision to share with them, we'll help you out! As part of our Signature Package, our wedding experts help you hone in on your wedding style, then tailor a totally-you mood board that tells your wedding story and brings your ultimate aesthetic to life. We'll include color swatches, decor ideas, and swoon-worthy details that'll make you look like a polished, Pinterest pro.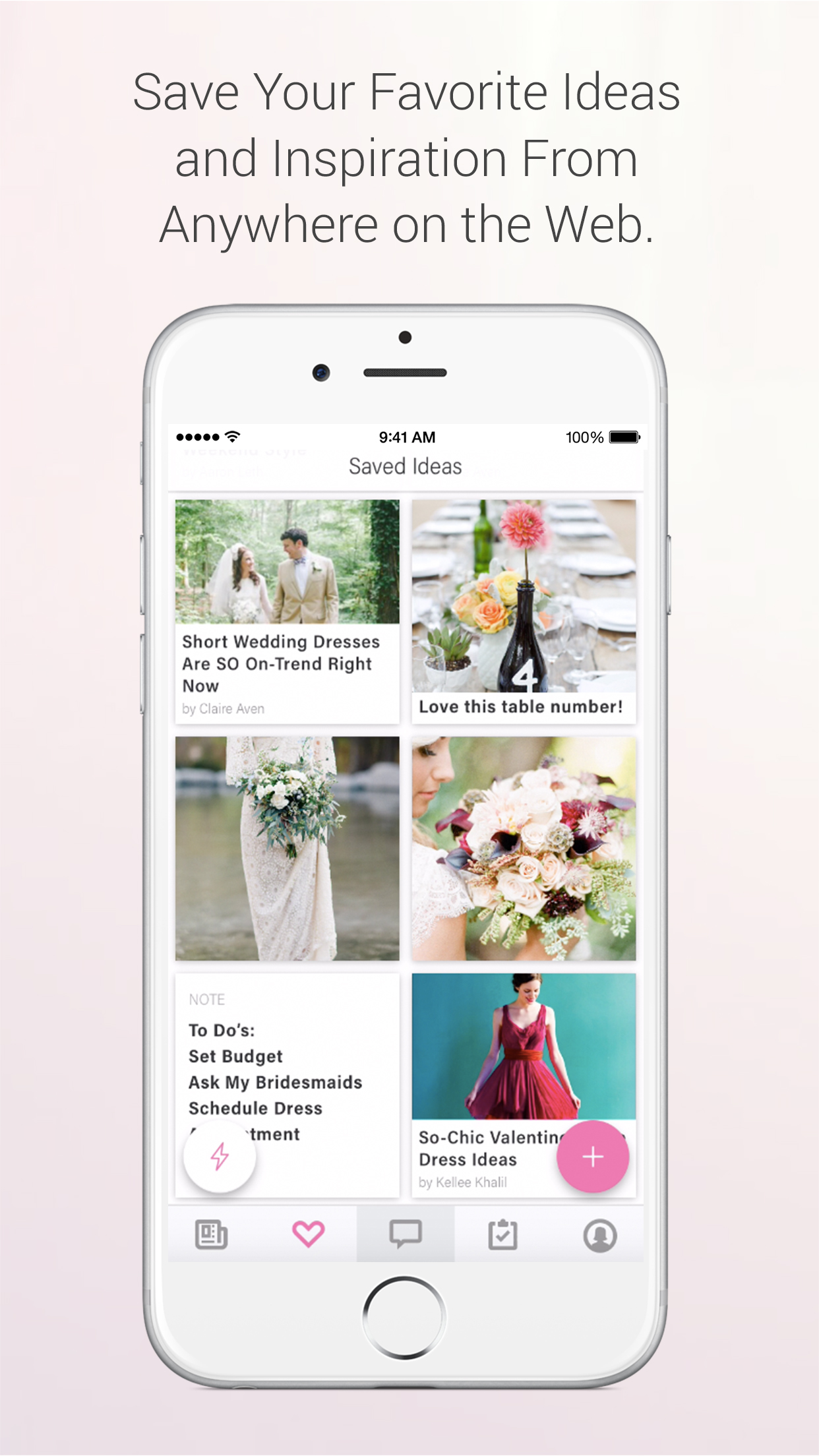 5. Perks, perks, and more perks all courtesy of Loverly. No matter what planning package you pick, you'll be getting access to all the things from our perfectly hand-picked partners, including our registry retailers. You and your fiancé don't have to think twice about setting up your wedding wish list, because we'll do it for you. We'll even share promo codes and special offers from our most-loved brands in bridal to help off-set costs!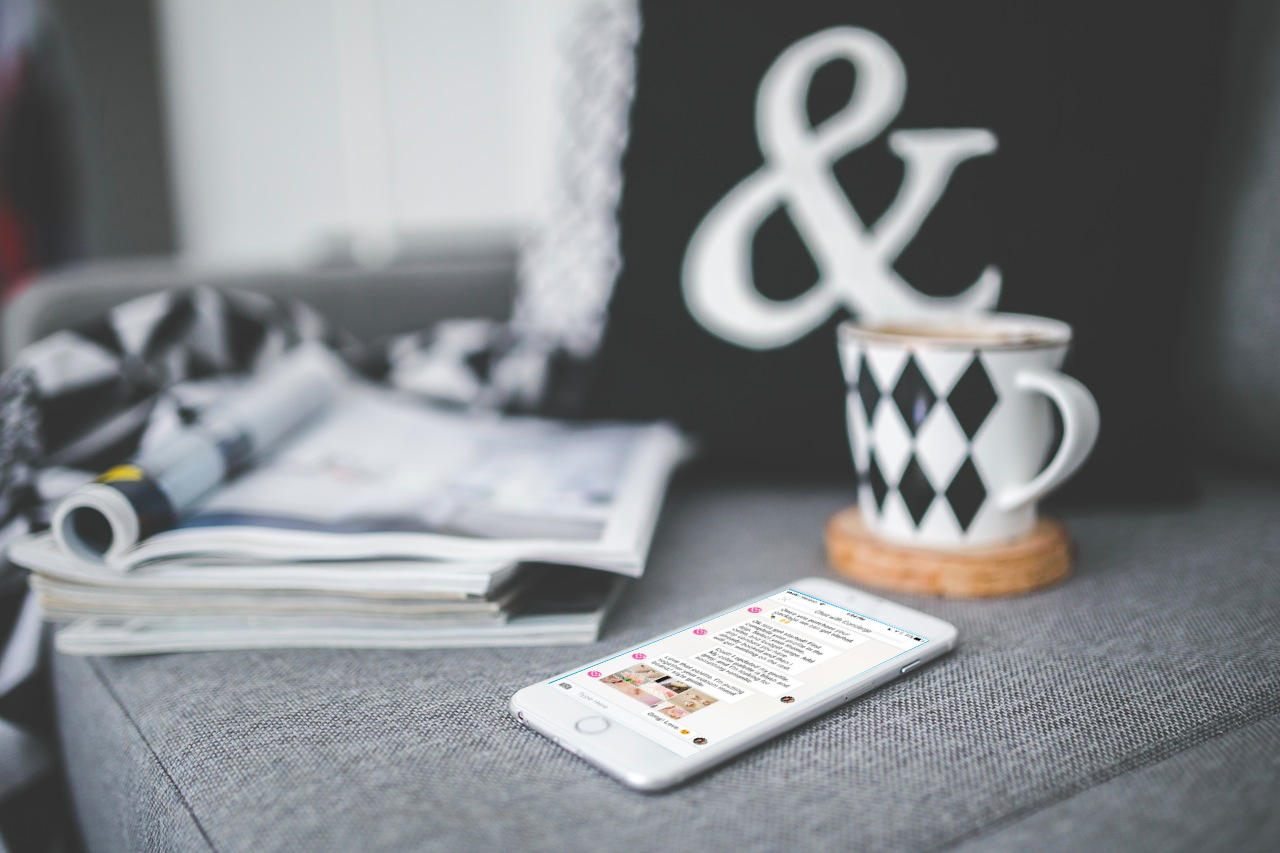 We said the planning process was about to get easier and more fun, right? Well, download the free app on iTunes and start chatting with your personal wedding concierge now. Like, right now!