How to Make Your Destination Wedding Easy on Your Guests
You've decided to get hitched in your dream destination, and it isn't exactly around the corner… If you're fearful that your guests haven't caught the travel bug, we've got eight tips to make your faraway wedding weekend an adventure everyone will love.
Photo by Jude Al-Safadi on Unsplash
Give plenty of notice. Attending a destination wedding requires far more planning than heading off to a local affair. If your guests will need to take time off from work, book international plane tickets, or reserve a hotel in a faraway land, remember to give them a heads up (along with as many details as possible) ASAP.
Avoid the need for visas. Dreaming of a marriage overseas? Just be sure to do your research. Some countries require tourist visas, even for just a short stay. Consider opting for a locale that won't require guests to fill out piles of paperwork.
Provide travel tips. Once you've landed your locale and notified your guests, be sure take stock of activities in the area. Share suggested bars, restaurants, and historic sites–along with the safest and most convenient modes of transportation–with all the attendees. Include an itinerary in your invite or post it on your wedding website to get guests even more excited about the big trip.
Search for discounts. Look for discounts on airfare, hotels, and ground transportation that you can share with your guests. While there may be days when flights tend to be cheapest (hint: historically it's Tuesday), there are always additional deals popping up, from coupon codes to flash sales. Definitely talk to your hotel and see what deals they can provide to you (blocks of rooms, availability at sister properties, etc) and encourage your guests to act fast.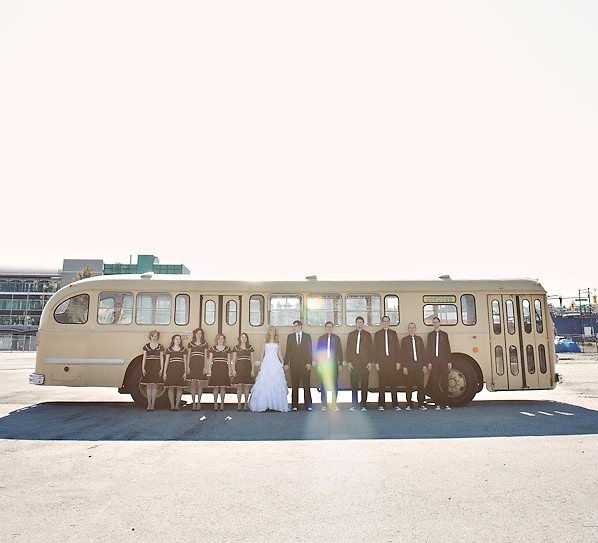 Offer assorted housing options. Your parents may already know that they want a suite overlooking the sea, but perhaps your college buddies want to bunk together in a bungalow. Investigate the area around your wedding venue, and contact hotels, villas, Airbnb properties, and more, then present the best options to your guests.
Organize group events. Plan an excursion to a nearby historic site, and follow it up with lunch. Or, take everyone on an evening bike tour before dinner. These additional activities give everyone time to get to know each other, make new memories, and enjoy your dreamy destination.
Give transportation details. From the time guests arrive to the moment they depart, make sure they know their transportation options. Is it easiest to take a train or call a cab from the airport? How should they get to the reception? Give guests all of the details they need and consider providing transportation to make the trip easier on travelers.
Express your gratitude. Early and often! Destination weddings are a big commitment for everyone involved, and just by RSVPing "yes" your guests have shown how much you mean to them. Be sure to thank them as much as possible for sharing in your big day, because making the trek out to your destination wedding isn't easy, and it wouldn't be the same without them.
Planning a destination wedding?
5 Reasons You and Your S.O. Should Definitely Say "I Do" in Bali
7 Ways to Save Some Serious Dollars on Wedding Travel and Accommodations
The Ultimate Wedding Guest Packing List