5 Things You MUST Have If You're Planning to DIY Your Wedding Hair
Some brides decide to take their wedding day beauty into their own hands—it can be a great way to save some dollars and guarantee you get the exact look you want!
However, if you're planning to DIY your big day 'do, you want to make sure you actually achieve the style you're coveting and you don't end up over-stressed. So, how do you make sure your beautifying runs smoothly?  If you have the following five things, you'll be well on your way to styling your own mane like a total champ. Here is everything you need to know if you want to DIY your wedding hair.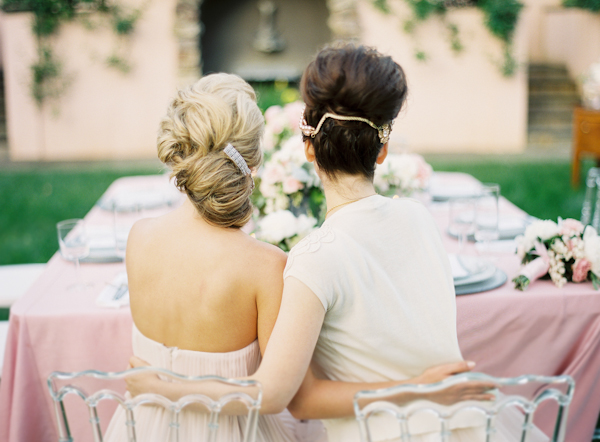 Photo by: Anne Robert Photography 
Time: Build an extra hour into your timeline, just in case. You may think that doing your hair will take the same amount of time as it does on any other day, but it will likely take longer than you think on your wedding day. If you end up with extra time, that's great—it's far better than running late.
Practice: Before the big day, make sure to do a couple run-throughs of your style. You want to make sure you can actually replicate the 'do a couple times and you want to see how long it will last. You may need to try some different hair products and techniques to get it just right.
A simple style: Rather than choosing an elaborate up-do or intricate braids, select a style you know you can handle. Simple curls or a low chignon are perfect options.
The right tools: Invest in a high-quality blow-dryer, flat iron and/or a curling iron with smart technology so you have some solid tools in your arsenal. Chances are, your decade-old styling tool will decide to die the morning of your wedding, which would be more than a bit anxiety-inducing.
A back-up plan: Just in case you totally mess up, run out of time or simply decide you don't actually want to do your own hair, be sure to have a stylist on speed dial, or at least know of a hair salon nearby that you can go to if needed.
7 Big Day Beauty Products We Tested, So You Don't Have To
Insta-Faves: 10 Makeup Artists to Follow Now