9 Questions to Ask Before You Add Someone to Your Guest List
Creating a wedding guest list is undoubtedly a daunting task. From trying not to blow your budget and considering space restraints to worrying about hurt feelings and obsessing over family obligations, there are many (many) factors that go into deciding who will actually get an invitation.
Not quite sure if a guest should make the cut? Here are nine questions to ask yourselves before you add them or ax them.
Photo by Natalie Thornley on Unsplash
1. How well do you both know the person? It sounds like an obvious one, but it's surprisingly easy to get carried away when creating a guest list! If the guest in question is a casual acquaintance you met in college or your partner's coworker (and you don't even both know him or her), you might want to pass.
2. Would you be upset if this person wasn't at the wedding? If the answer is yes, then you should definitely make accommodations for them to attend. But if you realize you don't really care if the person in question is in attendance, then you have your answer too!
3. Would this person realistically attend your wedding due to travel or expenses? If the answer is no, you might still want to invite them as a courtesy. But never bank on someone not coming, because you never know…
4. Will adding this person push your head count over the edge? Do you have a limit on the number of guests you can fit in your venue? Would adding one more person push that number too far?
5. Will this person cause added drama? Will having this person attend your wedding cause additional stress or tension? If you're worried about the guest causing drama, it's probably not worth extending an invite.
6. Will this person know anybody at the wedding? Consider who you would seat this person with at the wedding. If the potential guest knows absolutely nobody and you'd be worried about their comfort level you might need to give more thought to the invitation.
7. Will they require a plus one? Is this person in a serious relationship? Will you feel obligated to invite their S.O.? If so, make sure you account for another head!
8. If choosing this guest meant sacrificing another, would you still choose to invite him or her? Would you want to see this guest at your wedding over another person? Look back at the rest of your list and give it some thought.
9. Would NOT inviting this guest cause major hurt feelings? Yes, in some cases, it's worth inviting a guest to avoid rocking the boat. If not extending an invitation is going to break a friend's heart or cause a serious family feud, you may want to add 'em to the list.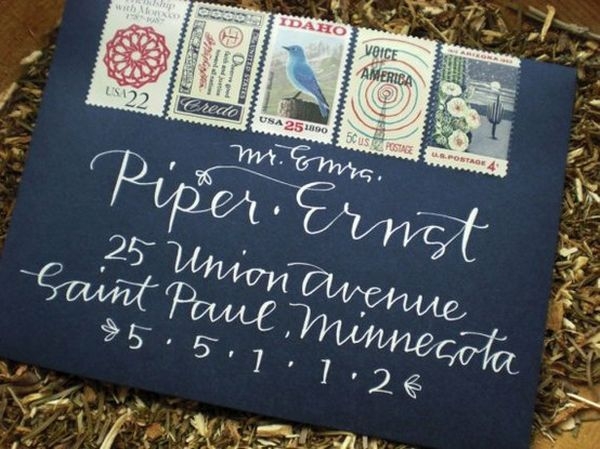 Photo on Inspired by This via Lover.ly
–By Alexia Conley
Want more etiquette advice?
How to Handle Some of the Touchiest Wedding Situations
How to Build Your Wedding Guest List
Social Media Wedding Etiquette for Couples
Want more wedding planning help? Subscribe to our PREMIUM wedding planning newsletter.