9 Brides Who Rocked Dresses With Sleeves
If you're scrolling through endless pages of wedding dresses to find the perfect one, you're bound to notice something — most of them are sleeveless. But if that's not your style or you just want to try a new look, consider a dress with sleeves. To help your stylish search, we've tracked down some super beautiful and trendy gowns with sleeves. Show these to your consultant at the bridal salon to get your search started.
1. A high back with cap sleeves bold lace detailing is modest without being boring.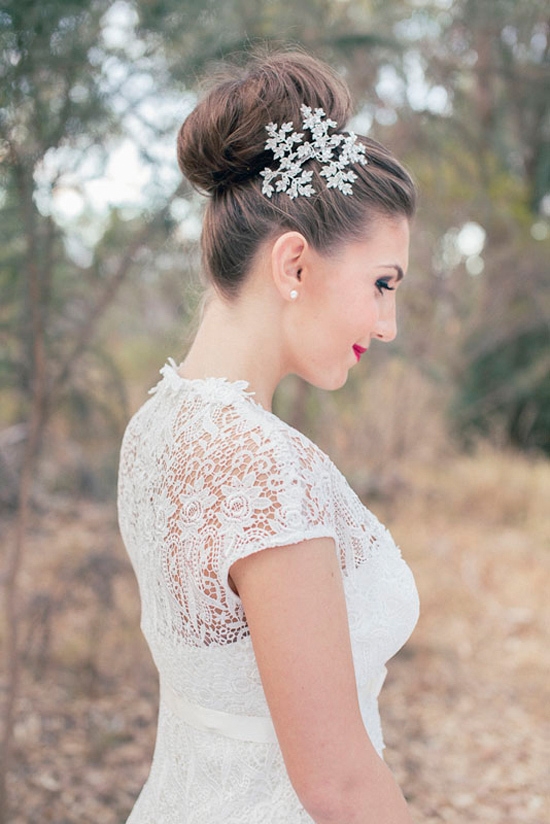 Photo by I Heart Weddings on Polka Dot Bride via Lover.ly.
2. A dress like this gives "all-over lace" a new meaning.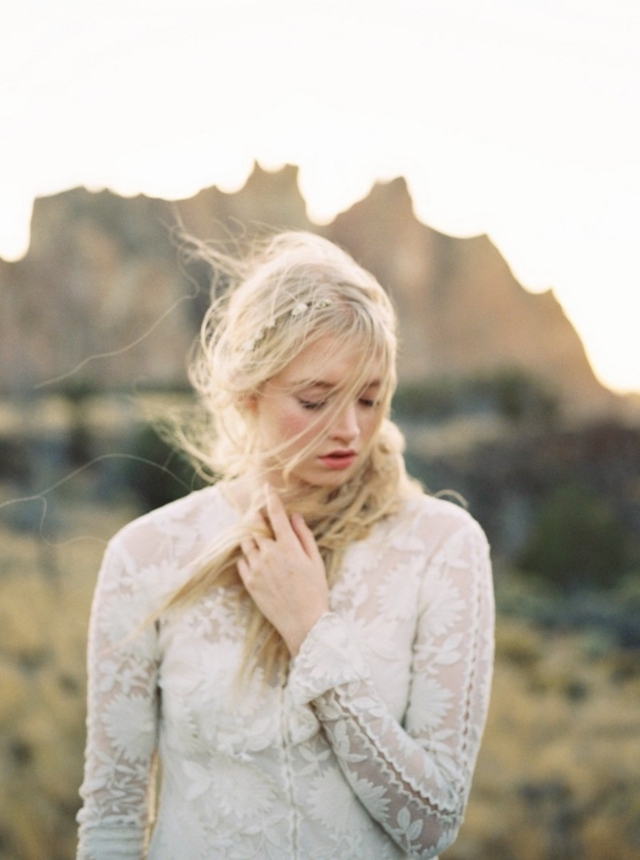 Photo by Noi Tran Photography on The Lovely Find via Lover.ly.
3. We love how the subtle lace details of her dress complement the modern lines on his suit.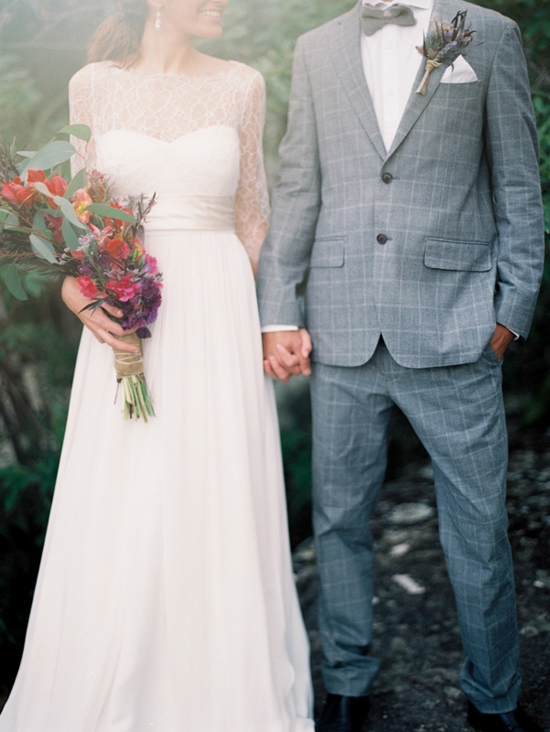 Photo by Tealily Photography on via Lover.ly.
4. If you're a laid-back and romantic bride, consider these ruffled cap sleeves.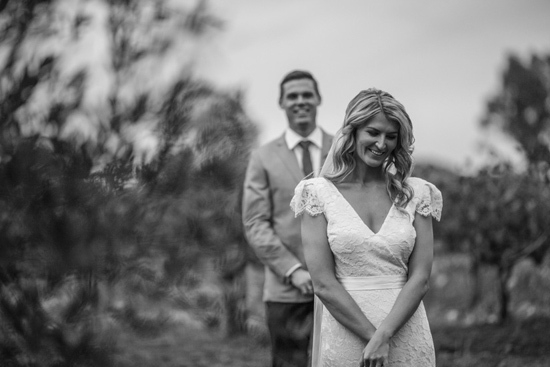 Photo by Matt's Photography on Polka Dot Bride via Lover.ly.
5. Satin buttons with a sheer back makes for an undeniably classic and timeless look.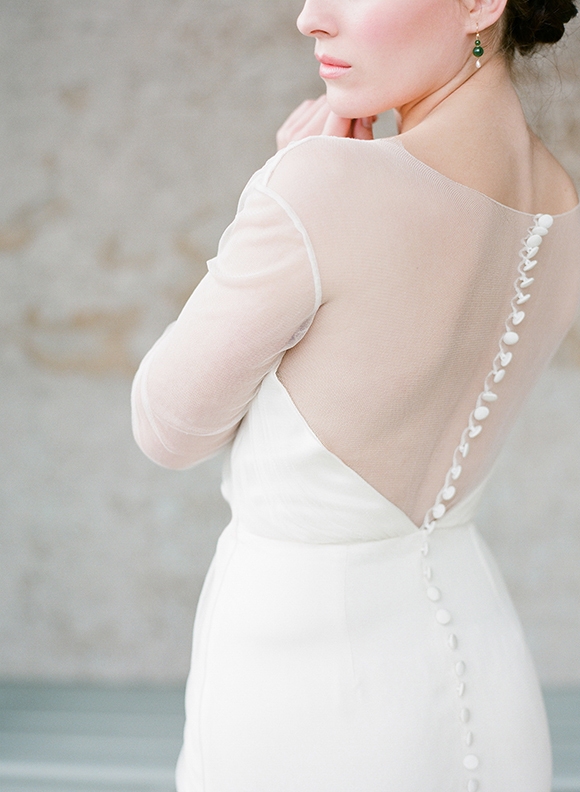 Photo by Taylor & Porter on Magnolia Rouge via Lover.ly.
6. Prepare to have major dress envy…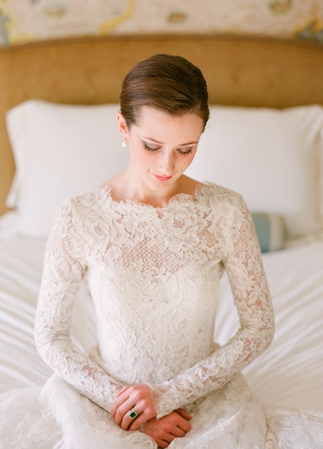 Photo by Lisa Lefkowitz on Snippet & Ink via Lover.ly
7. As if the delicate beading on this dress wasn't awesome enough, after the ceremony, the bride topped off the dress with a rad leather jacket — check out the photos!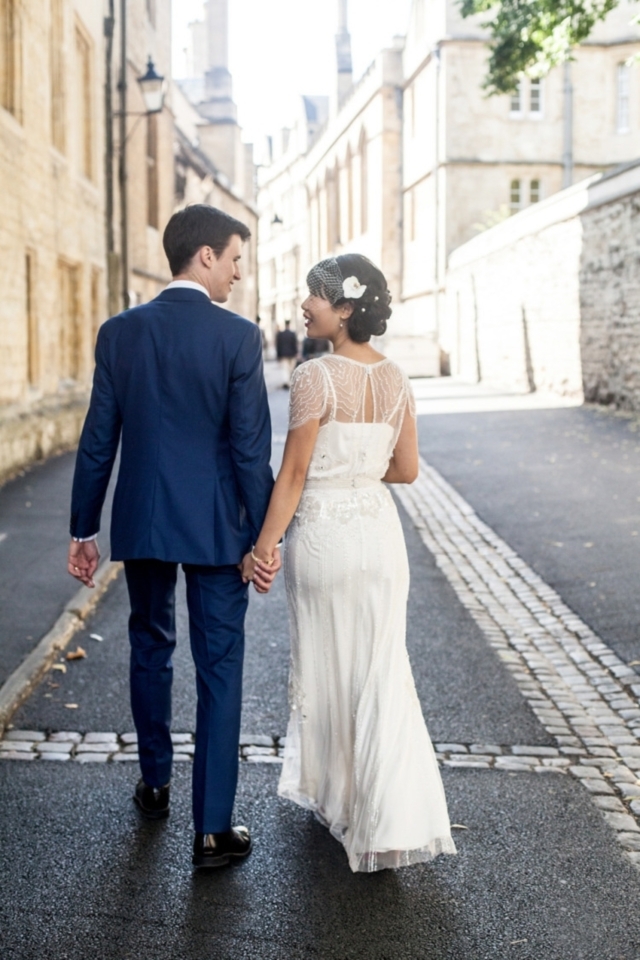 Photo by Charlotte Hu Photography on Love My Dress via Lover.ly.
8. Sleeves don't have to give you complete coverage — show a little skin with this off-the-shoulder neckline.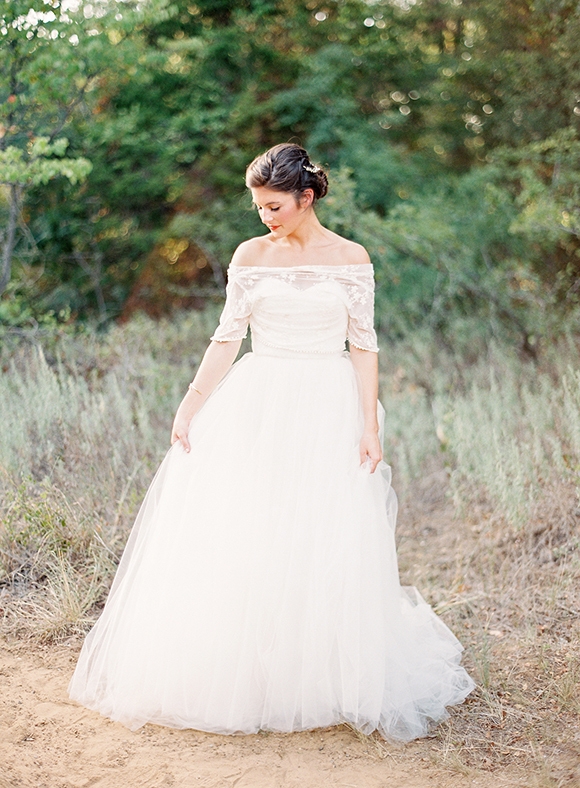 Photo by Lauren Peele Photography on Wedding Sparrow via Lover.ly.
9. Going for a boho look? Opt for mesh bell sleeves, of course!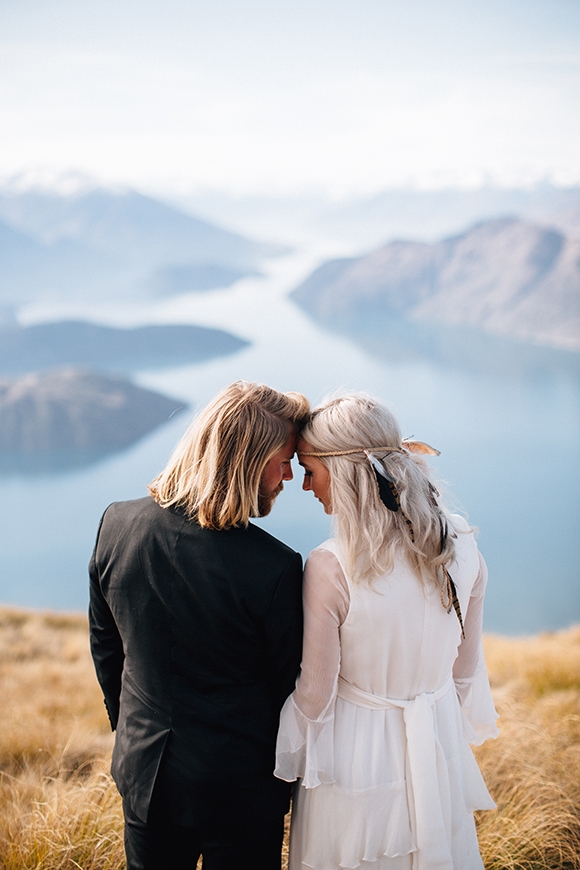 Photo by James Frost on Magnolia Rouge via Lover.ly.
10. Sleeves are a gorgeous way to add more lace to your big day style.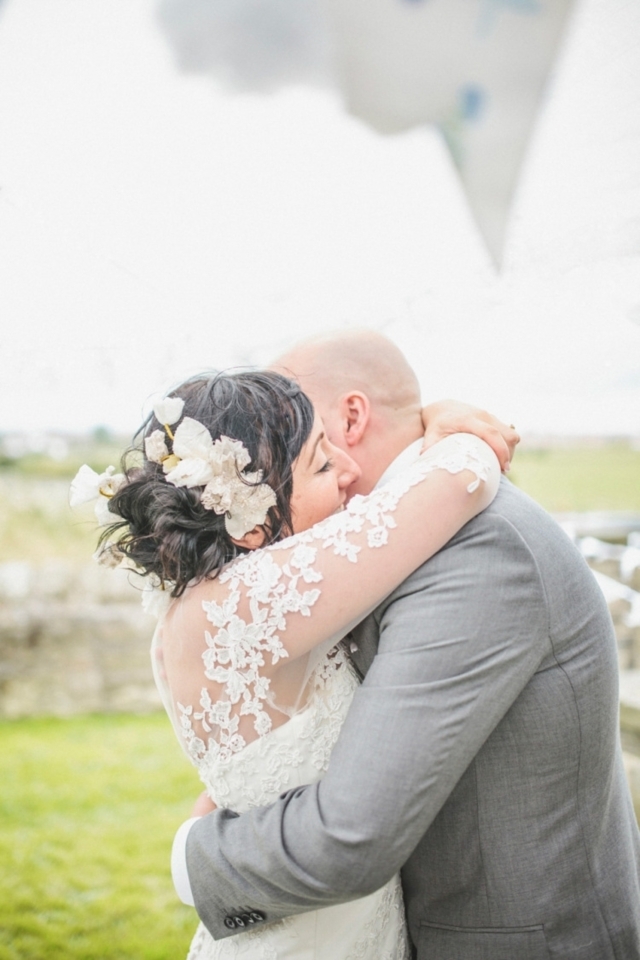 Photo by Sarah Jane Ethan on Love My dress via Lover.ly.
Want a chance to be featured on Loverly? Join our premier vendor network.
Find more wedding inspiration on Lover.ly!
6 Awesome Short Wedding Dress Perks
18 Oh-So-Pretty Bridesmaids in Pastels