South Asian Brides Rejoice! This All-New Made-to-Order Indian Bridal Brand Will Solve All Of Your Wedding Fashion Woes.
South Asian and Indian weddings are full of vibrancy: gorgeous displays of color that ooze tradition. From the decor to the dancing, every detail of a South Asian wedding reflects quintessential opulence. Since there are many wardrobe changes in a South Asian and Indian wedding (3-4 changes), it's important to have options when it comes to fashionable bridal sarees and lehengas.  
Finding the perfect Indian bridal wear has traditionally been expensive, time-consuming, and frustrating. With limited options in the U.S., many brides opt to travel to India to shop for Indian wedding dresses, bridal sarees and lehengas, and honestly, who has that kind of time to travel around the globe just to go shopping? While having multiple bridal looks sounds like your wedding day fashion dream, if you ask most South Asian brides, it is one of the most stressful aspects of planning their big day. We're here to fix that.  
Introducing Kyra and Vir, a made-to-order bridal atelier offering customizable designs, gorgeous quality fabrics, professional craftsmanship, and fast turnarounds. Yes, it's true, and brides can all rejoice! Kyra and Vir has taken the time-consuming elements out of finding your perfect customized Indian bridal wear without compromising quality and design.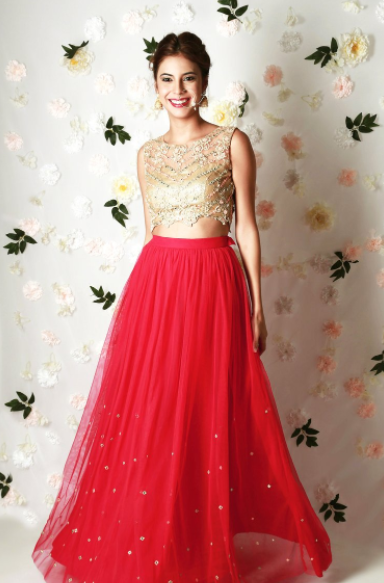 Rae Lehenga $220
Samantha Saree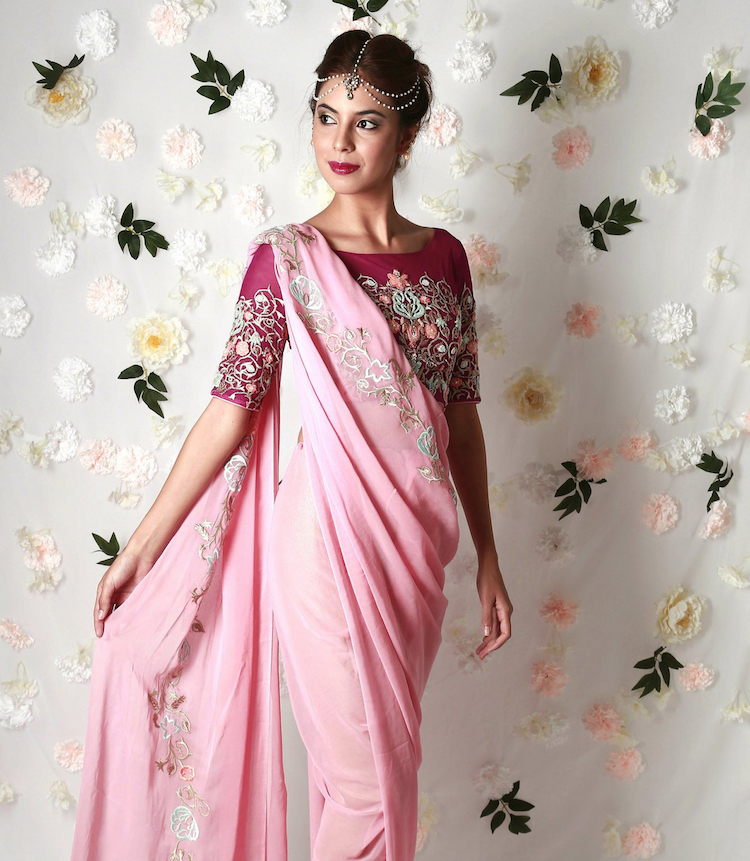 $230
Addison Arnakali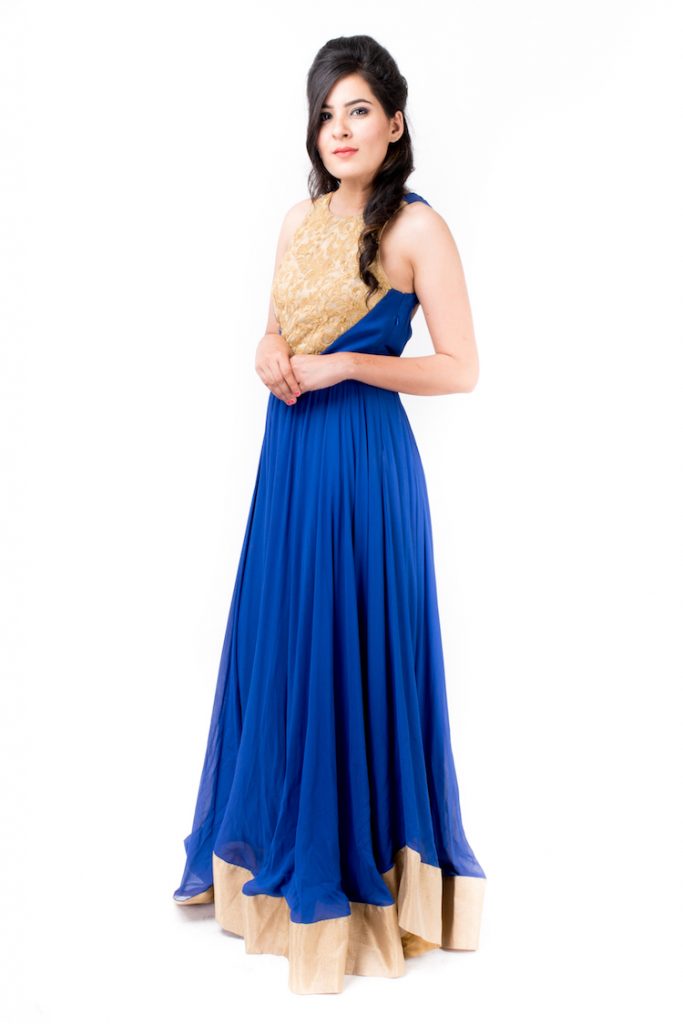 $179
Here's how it works:
1. Custom Designed –

Every bride wants their wedding day attire to feel uniquely their own. With Kyra and Vir, brides can fully customize their look or choose to change up certain options, such as the color or fabric, the neckline, or sleeve type. The possibilities for your Kyra and Vir bridal sarees and lehengas are practically endless!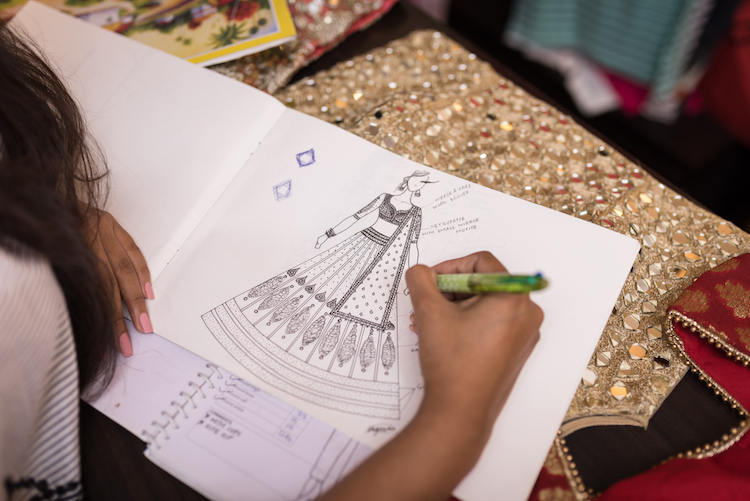 2. Tailor Made –
The perfect fit is key to fabulous fashion and it is no exception for your wedding day. Kyra and Vir dresses are made to measure with the help of your expert wedding stylist, so your wedding day saree is perfectly fit to your form.
3. Quality Craftsmanship –
In partnership with indie designers and artisans, Kyra and Vir works with local Indian designers to offer their brides unique, high-quality designs, inspired by culture and tradition.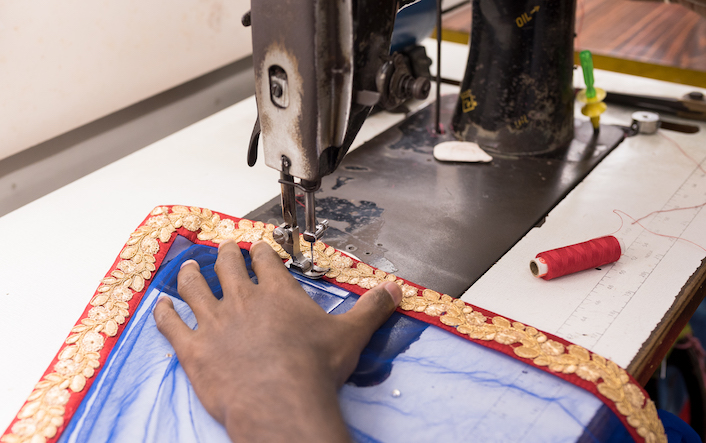 4. Quick Turnaround –

Most custom-made wedding gowns and Indian bridal wear production can take up to 4 months to deliver. Kyra and Vir's proprietary supply chain and design process enables them to design, produce, and ship their dresses to brides within 3 weeks of placing an order.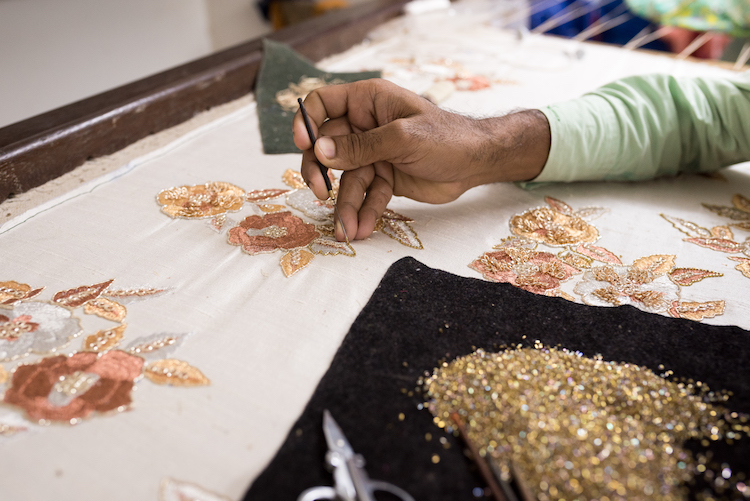 5. Free Shipping Worldwide –

Keeping costs in mind, Kyra and Vir offers free shipping worldwide for all of their products including wedding sarees, lehengas

,

and other Indian bridal wear.
Are you or a friend planning a South Asian or Indian wedding? If so, you're in luck! Our friends at Kyra and Vir are offering a special promotion for Loverly readers. Get $25 OFF your Indian bridal wear, sarees, and lehengas with promo code LOVERLY on orders of $100 or more. Offer expires December 31, 2017 at 11:59 PST. Follow this link to start shopping their Indian wedding dress collection.