19 Ethical Wedding Dresses That Are Off-The-Charts Gorgeous (and Under $2K)
Think about how you feel when you step up to volunteer or you make a donation to a good cause. Warm, fuzzy, and happy, right? Well, imagine just how good you'll feel wearing your stunning wedding gown, knowing that it was made in a socially-responsible way. No sweat shops and no child labor.
Fortunately, you don't even have to break the bank to find a sustainable or fair trade gown that you can truly stand behind, because these nineteen gorgeous dresses are all priced under $2,000.
1. Truvelle Natalie Dress ($1,520)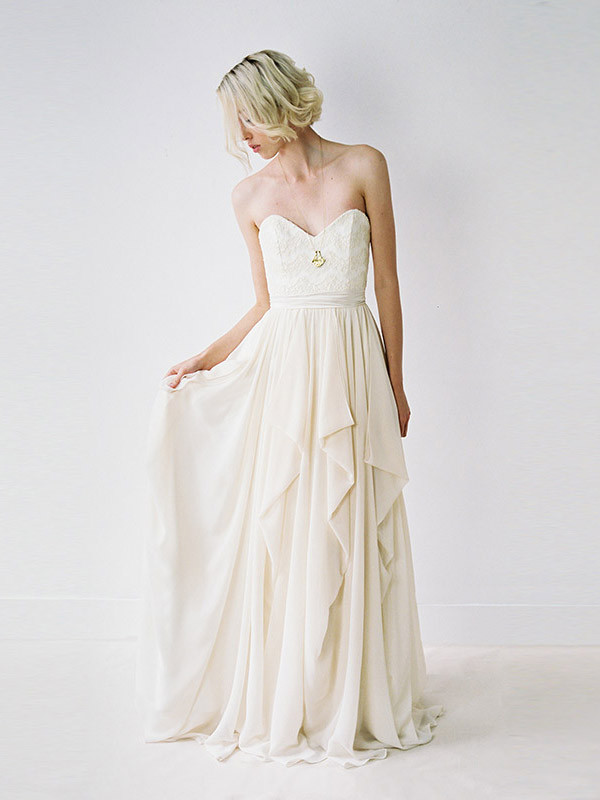 How dreamy is this flowy dress? It's perfect for a bride with a flair for boho fashion.
2. Truvelle Jordan Dress ($1,710)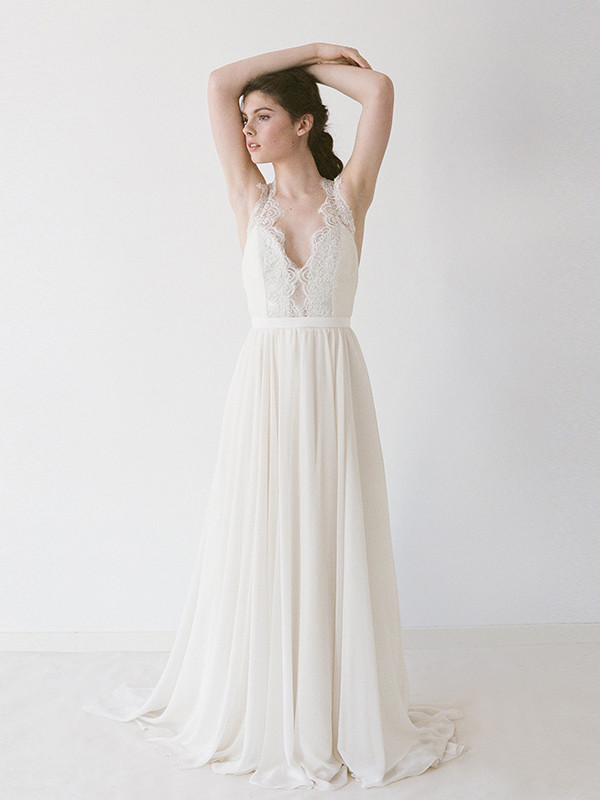 With these on-trend sweet lace straps and a romantic skirt, this design looks straight out of a fairytale.
3. Amy Kuschel Boston Dress ($1,830 and up)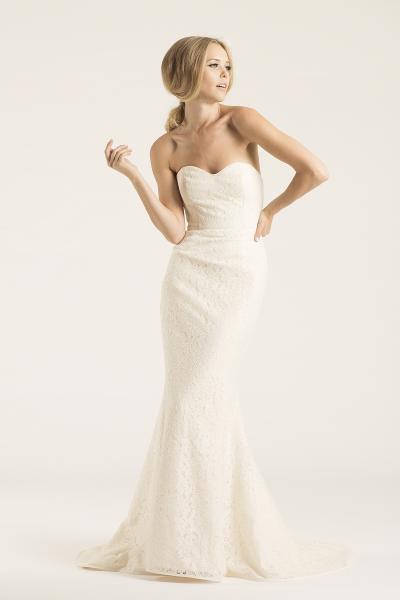 This chic number with a sweetheart neckline just radiates Hollywood glam.
4. Amy Kuschel Jules Dress ($1,790 and up)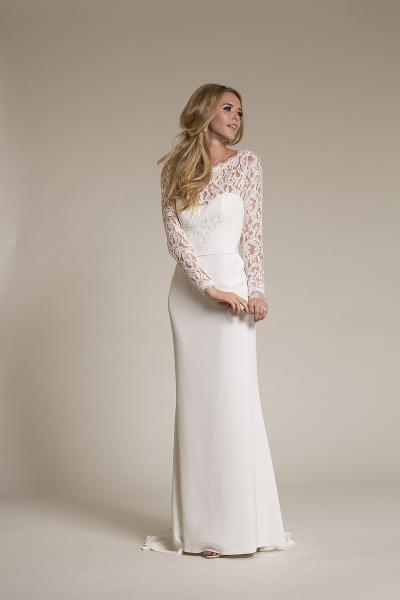 Swoon! This ethical dress is so on point, with its must-have long sleeves and striking sheath silhouette.
5. Celia Grace Eleanor Dress ($1,490)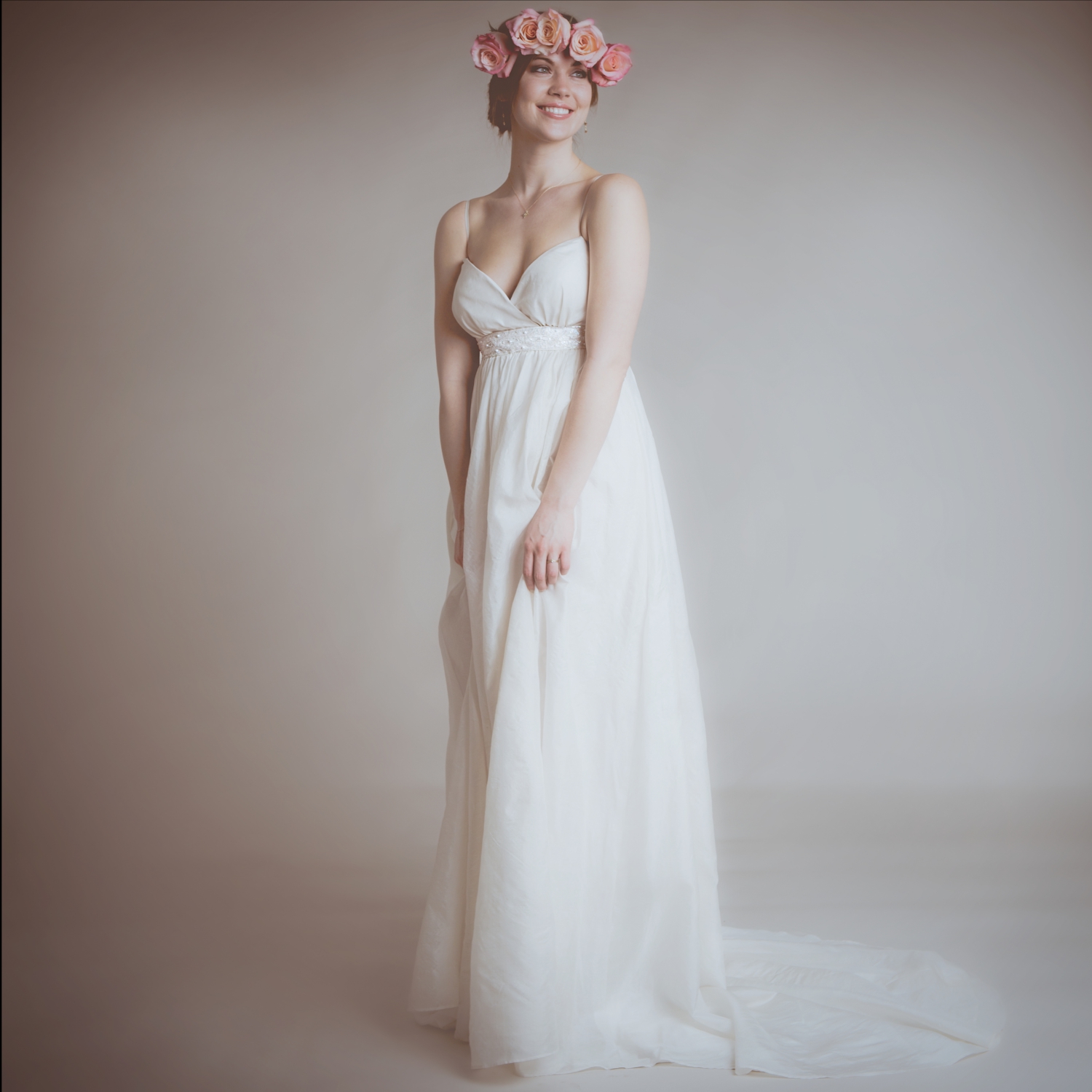 Any bride would steal her partner's heart as she walks down the aisle in this empire waist gown!
6. Celia Grace Amelia Dress ($900)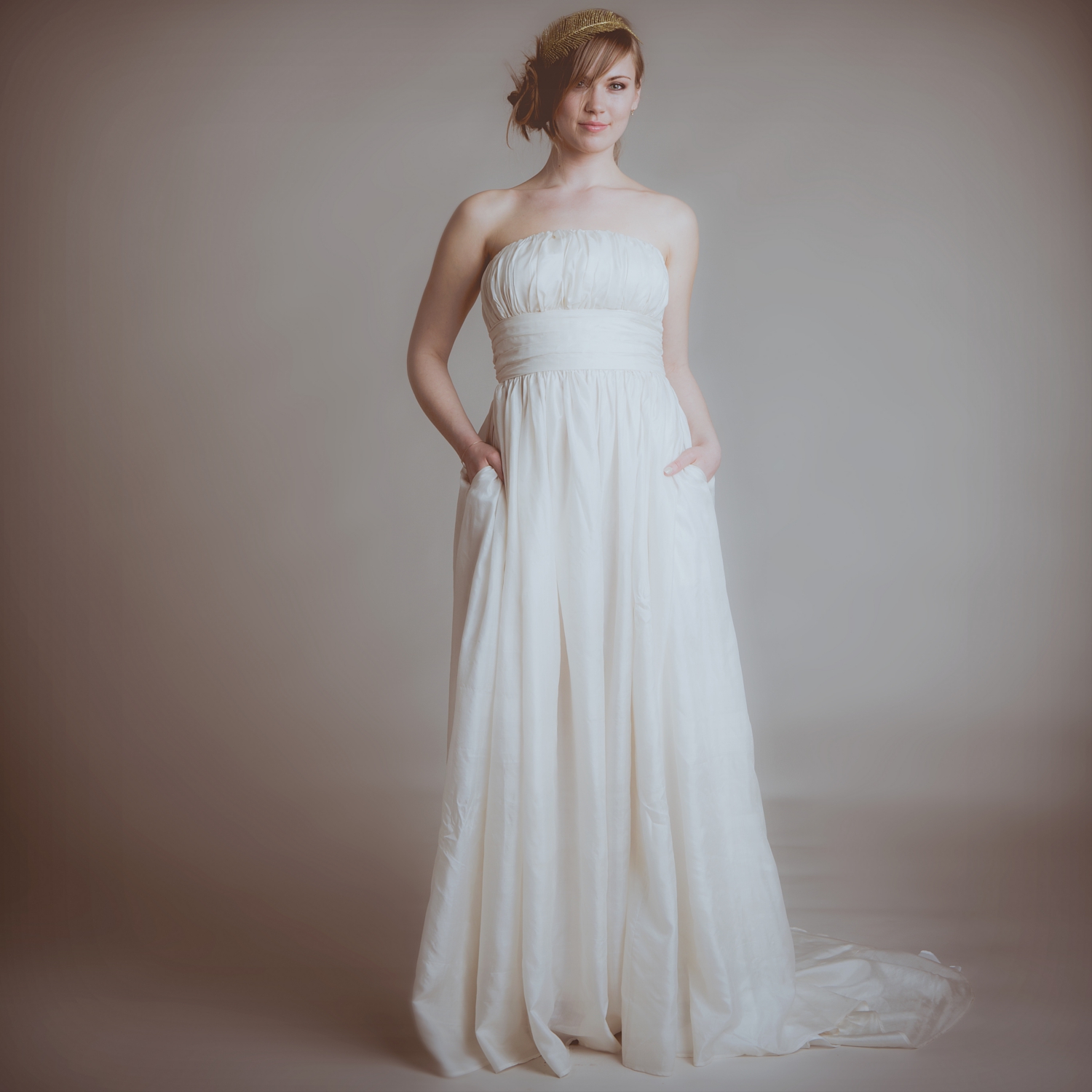 This fitted waist is totally figure flattering and the airy heirloom silk material is light enough for a summer ceremony.
7. Truvelle Sierra Dress ($1,595)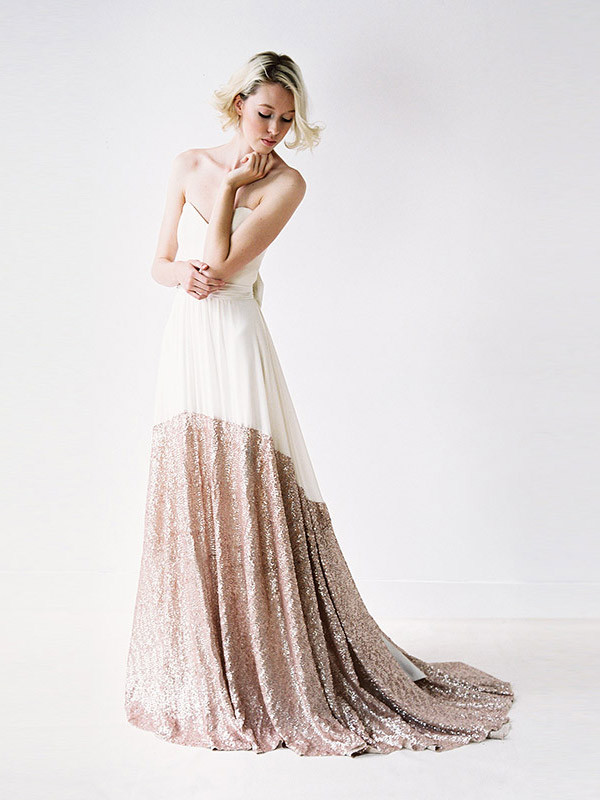 Whoa! This modern gown with rose gold sequins was made for a bold bride who wants to add some sparkle to her special dress.
8. Truvelle Rochelle Dress ($1,330)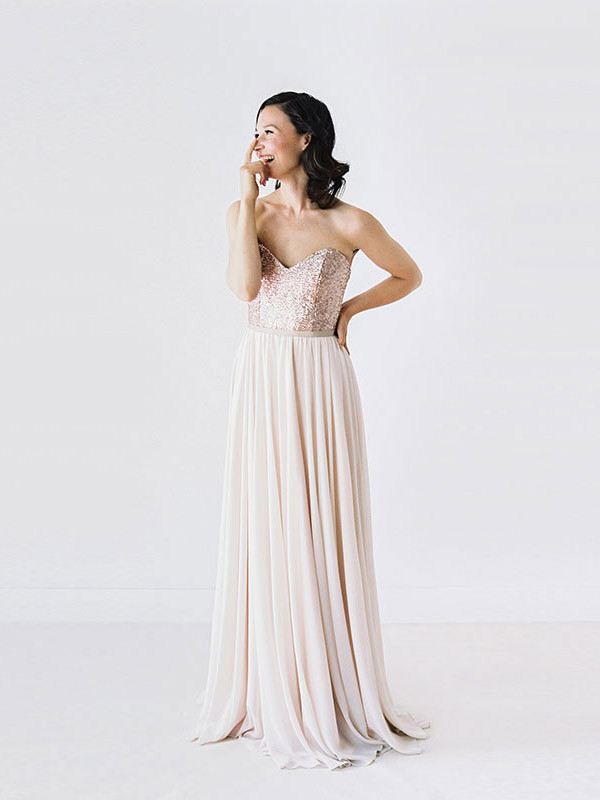 And, this equally gorgeous rose gold option would be a lovely choice for the glitter-obsessed bride to rock at the reception!
9. Rebecca Schoneveld Evalyn-Marie Dress ($1,857)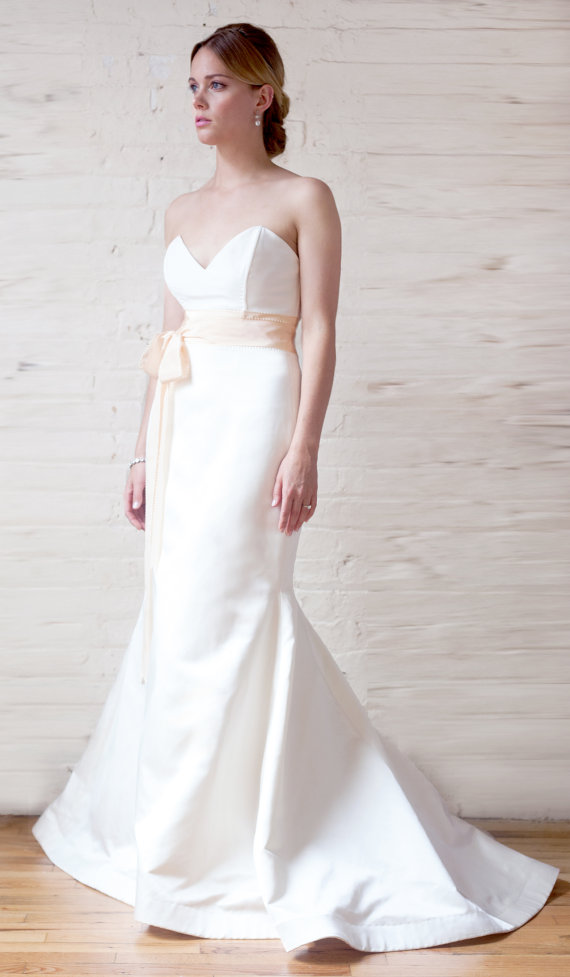 A classic bride can never go wrong with a timeless mermaid gown. This style is elegant with the oh-so-right amount of sexy.
10. Pure Magnolia Belle Dress ($1,500)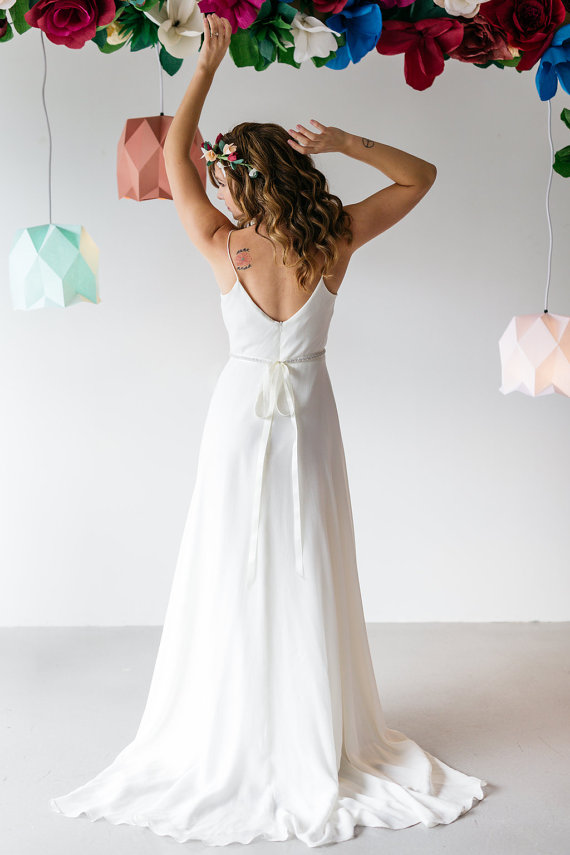 This feminine silhouette is completely party-ready. Brides-to-be will love dancing the night away in this one!
11. Cicada Bridal Melinda Dress ($895)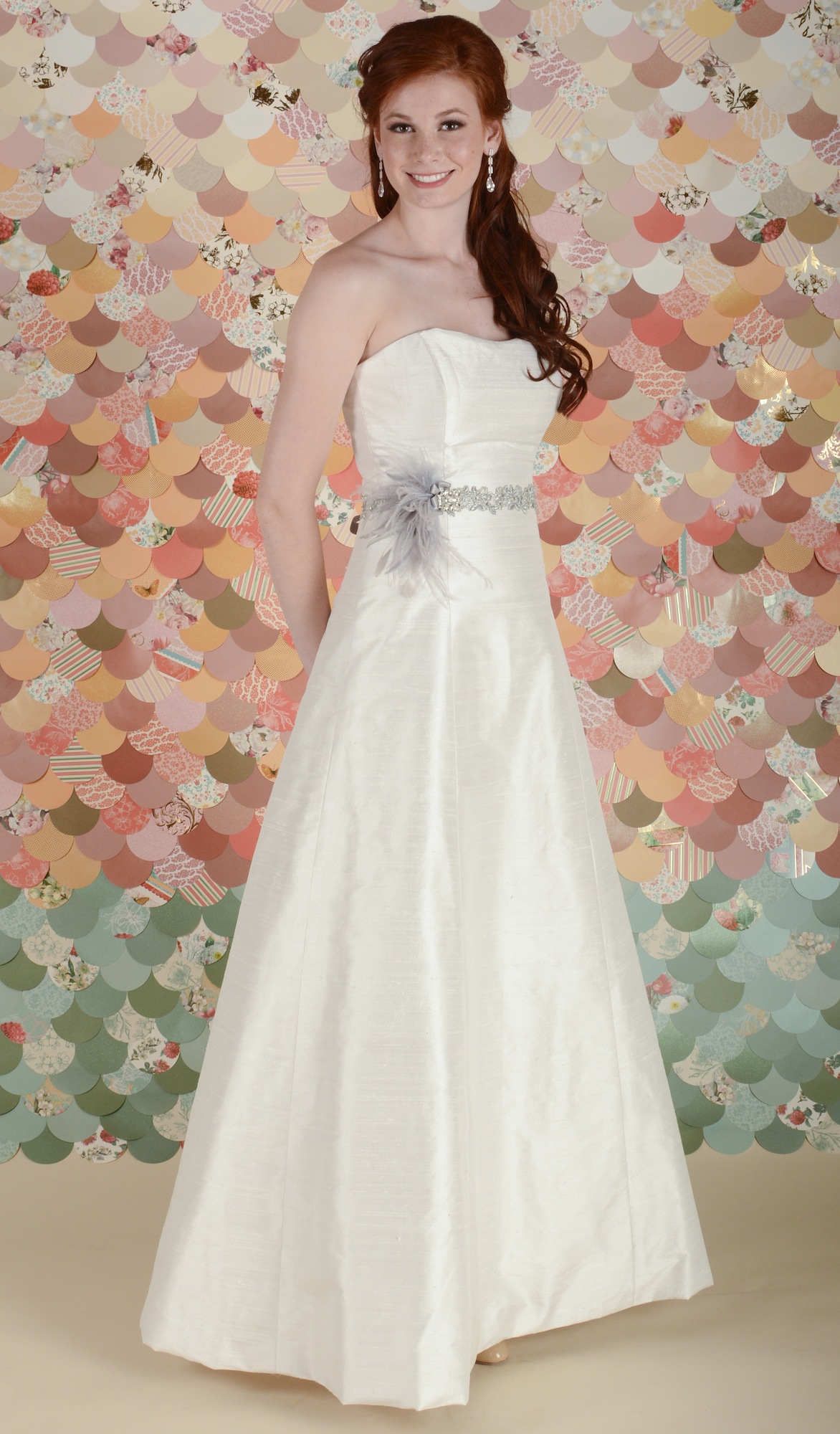 For nearlyweds who want just a little bit of bling, the Melinda design has a pretty and shiny sash.
12. Cicada Bridal Juliet Dress ($1,695)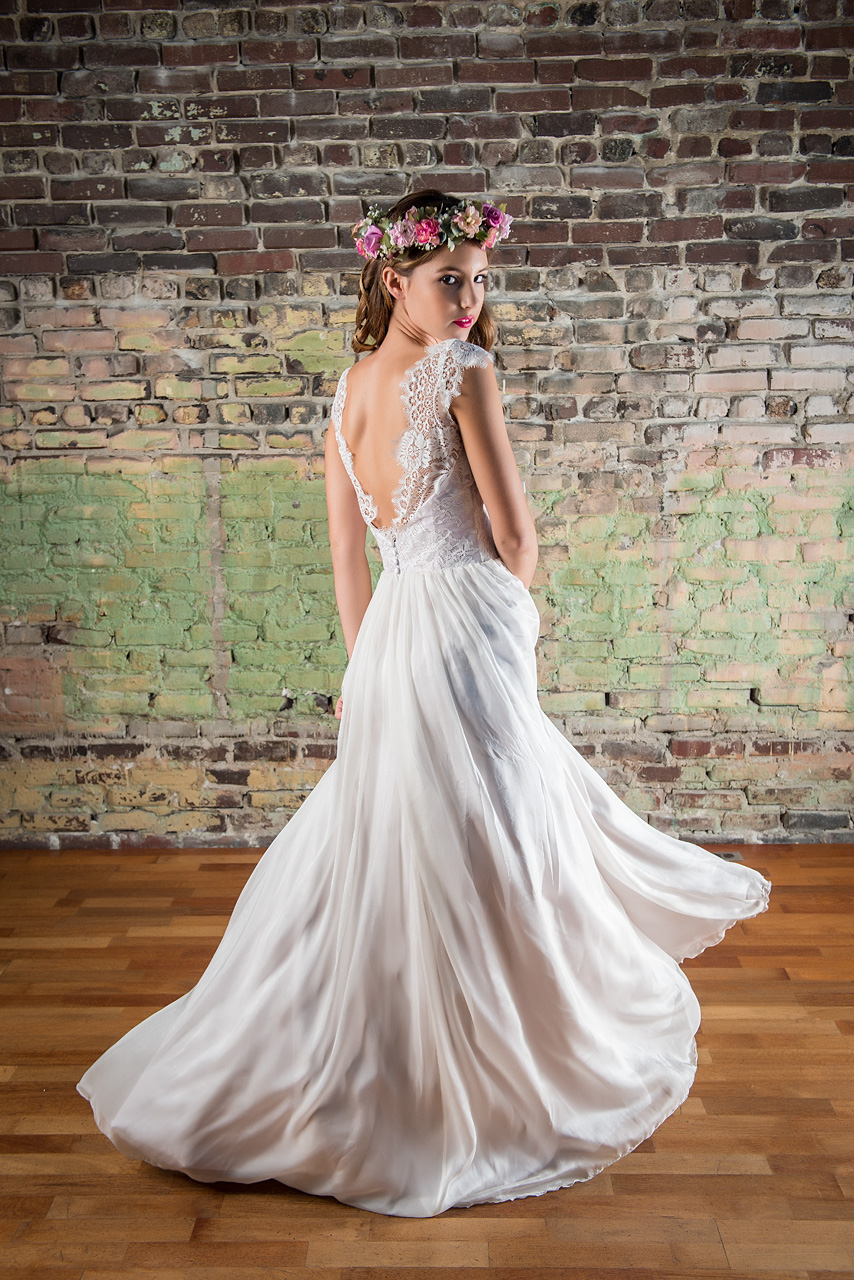 Just like the lead in Shakespeare's famous play, the Juliet style is divine and off-the-charts whimsical.
13. Cicada Bridal Jessica Dress ($1,495)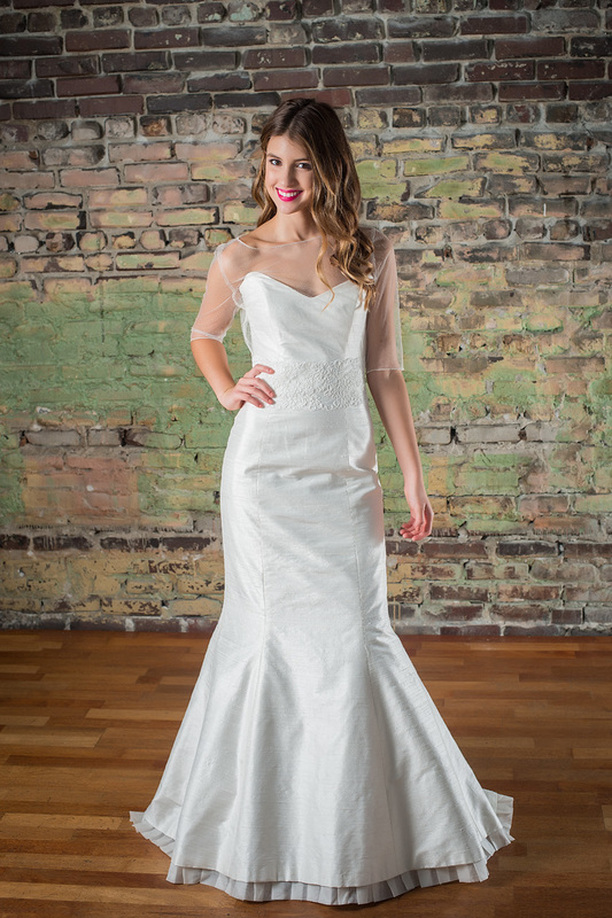 This sheer top is for the bride who wants to add a little extra coverage to her big day outfit, but doesn't want to sacrifice her personal taste.
14. Pure Magnolia Isabelle Dress ($1,890)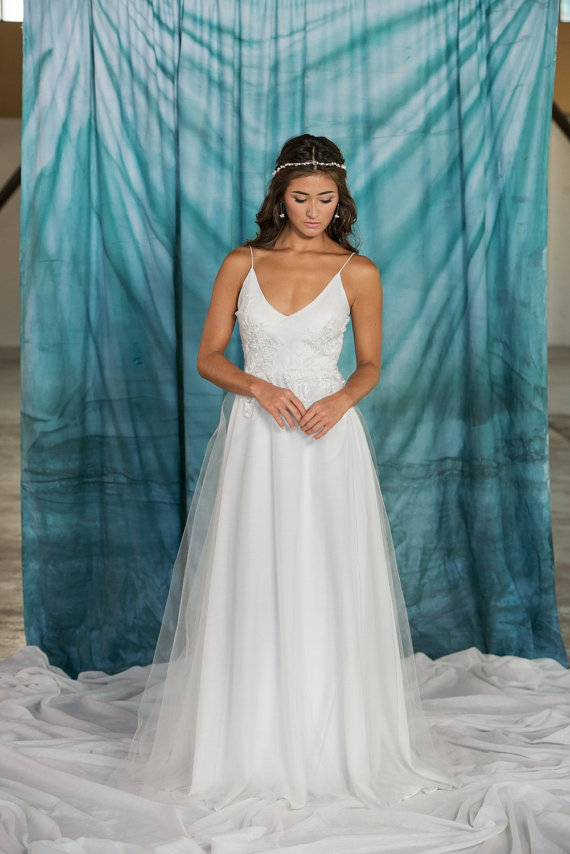 If you're on a mission for an outfit with lace appliqué and tulle layers, then your search is over with this majorly ethereal look.
15. Pure Magnolia Timeless Dress ($1,500)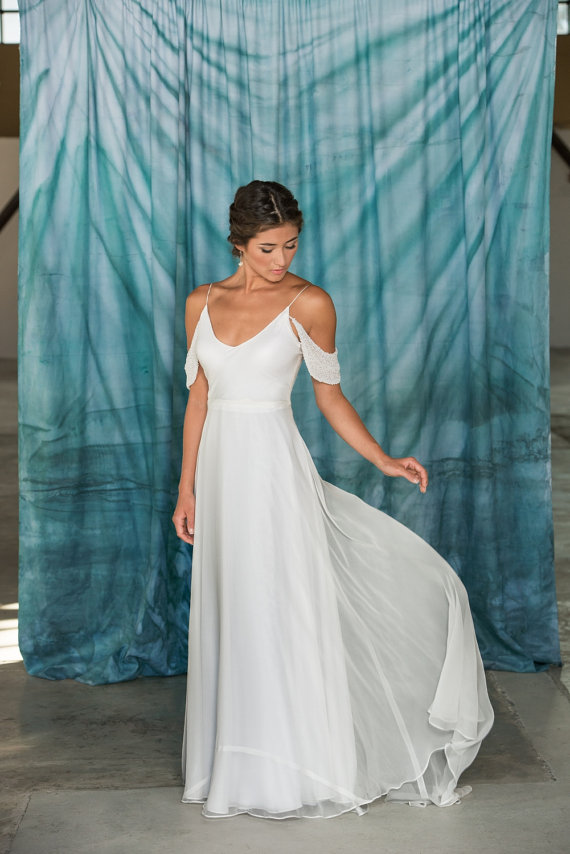 Wow! Any bride will heat up the dance floor in this edgy and trendy off-the-shoulder dress with its A-line skirt.
16. Pure Magnolia Poppy Dress ($1,335)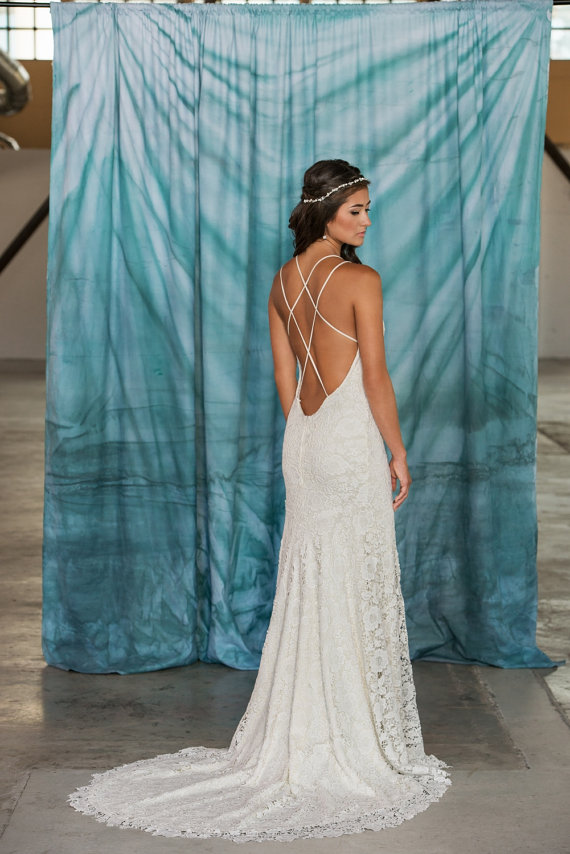 A laid-back nearlywed will fall in love with with this ultra-low back Coachella-inspired style. Chill vibes only, please.
17. Celia Grace Maya Dress ($1,799)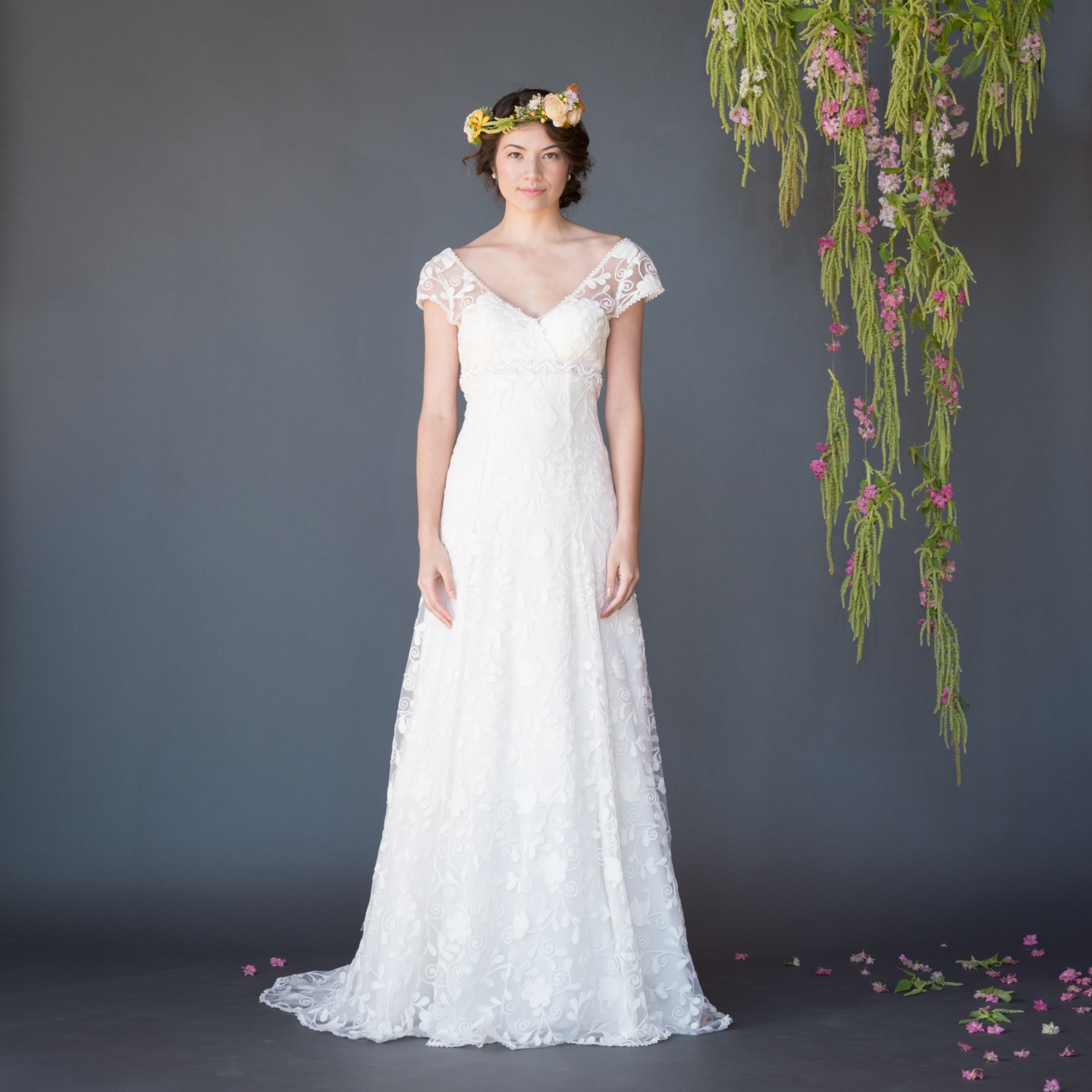 Planning a vintage bash? This empire waist and flared skirt will tie your "I dos" together.
18. Celia Grace Ada Dress ($1,830)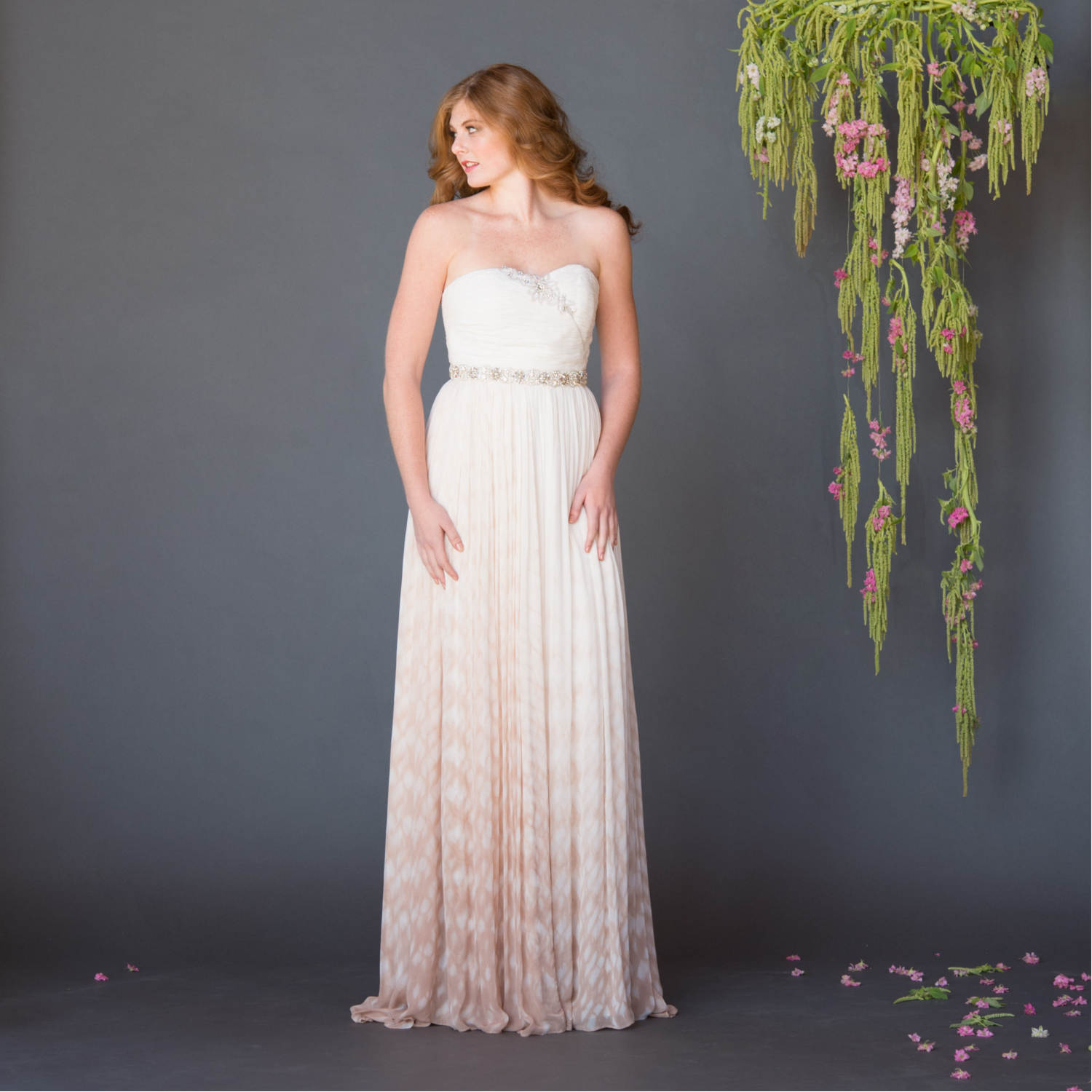 The petal pink color and glittering bodice will dazzle your S.O. and loved ones. Oh, and this goddess gown happens to also have pockets…
19. Rebecca Schoneveld Aerin Dress ($1,830)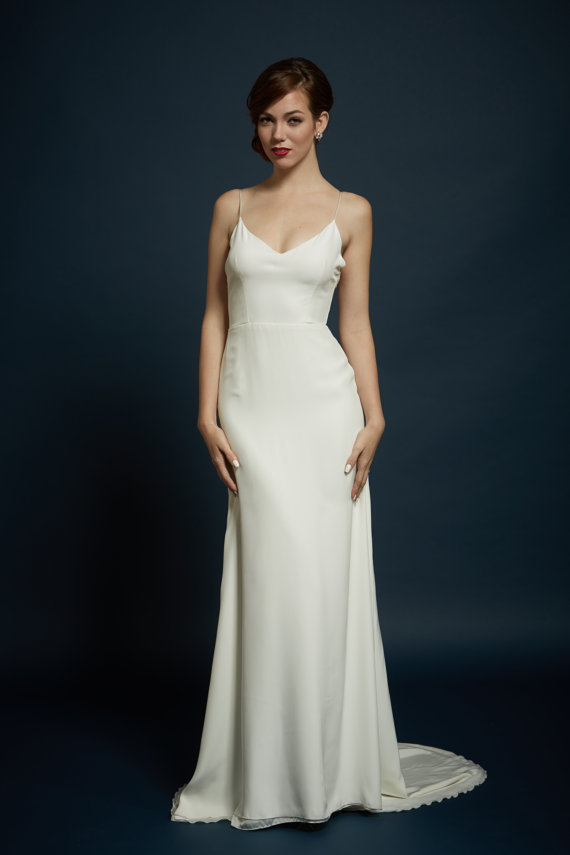 Modern and minimal soon-to-be newlyweds will fawn over this cami-style bodice and deep neckline. What could be cooler?
Get more inspiration now:
So, What Is an Ethical Wedding Dress Anyway?
"Strappliqué" is the Wedding Dress Trend You Didn't Know You Loved (Until Now)
9 Brides Who Rocked Dresses With Sleeves