23 Gorgeous Brides in Non-Traditional Wedding Dresses
Not crazy about the idea of a white wedding dress? Then skip it! Modern brides are rocking all shades of the rainbow in style. Get inspired by these twenty-three beautiful looks.
1. Be your own "something blue" in a royal blue gown. This bride's stunning shade worked perfectly at her beach wedding.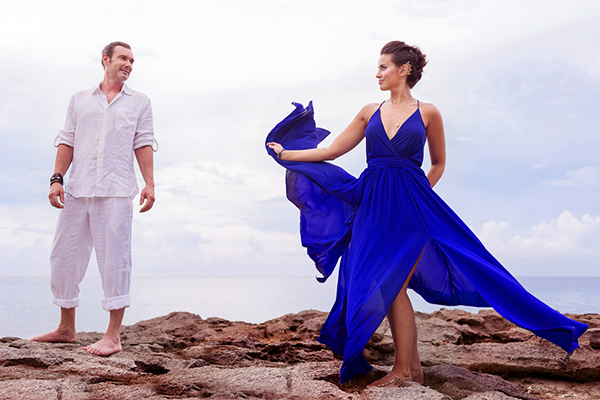 Photo by Quetzal Photo.
2. Make a style statement as a couple with a coordinating bold hue.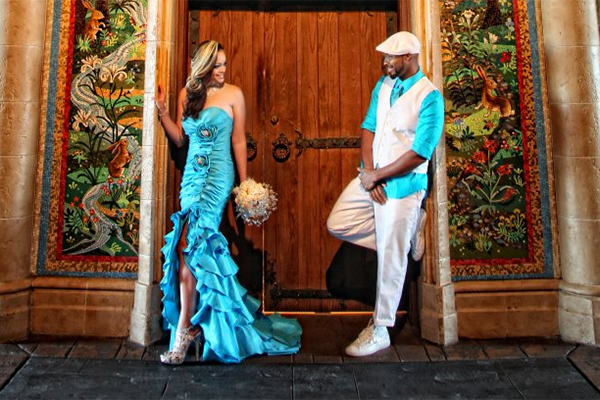 Photo by Disney Fine Art Photography.
3. The full skirt and beaded top make this deep navy completely wedding-worthy.
Photo by Jade Elora Photography.
4. Choose a pink dress with texture and funky layers for a fun reception look.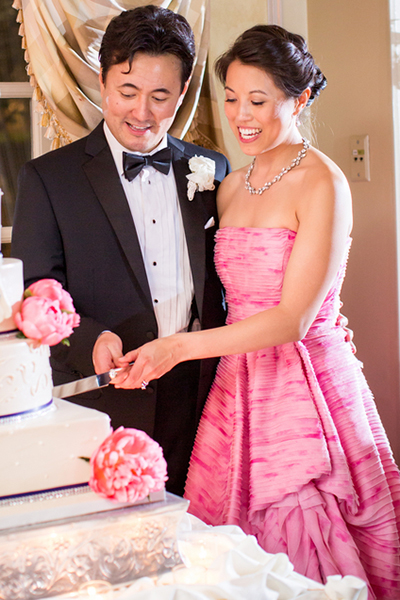 Photo by Idalia Photography.
5. An easy-breezy pink chiffon dress with gold accents fit in perfectly at this bride's beachy wedding.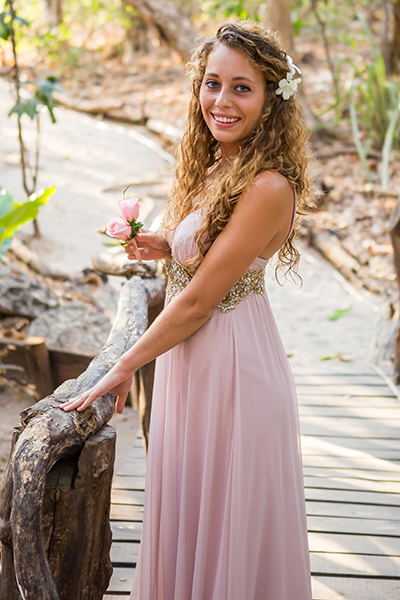 Photo by Madison Baltodano Photography.
6. Go for full-on romance in a pink gown covered in rosettes.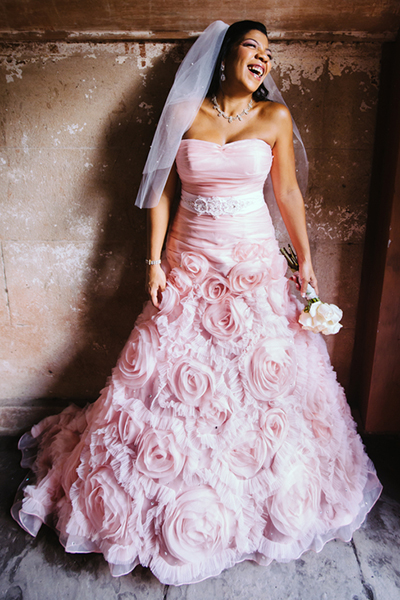 Photo by Valerie & Co. Photographers.
7. This looks like a traditional gown from far away — until you reveal the fun peekaboo layer!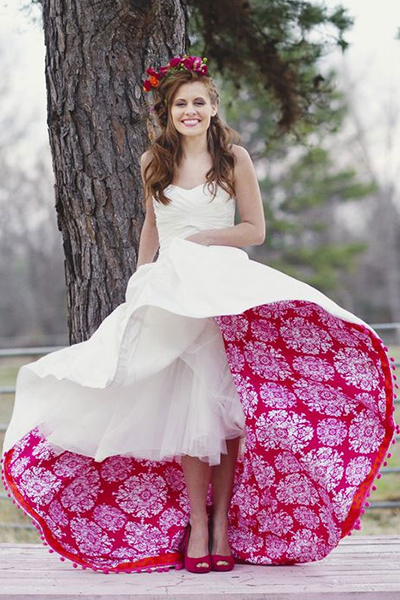 Photo by Melissa McCrotty Photography.
8. A purple petticoat takes this ivory dress up a notch.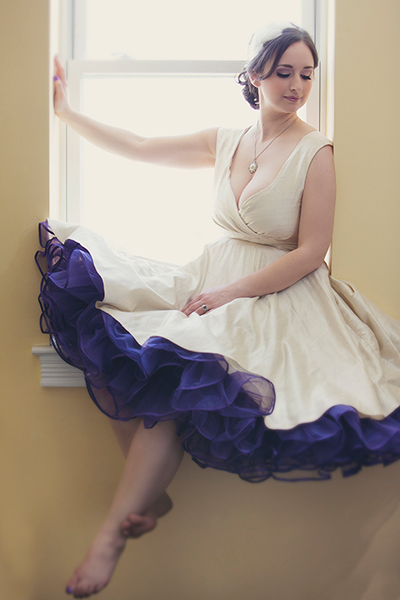 Photo by Marissa Decinque Photography.
9. Choose a hue that enhances your skin tone; this gown's golden shade looks amazing against the bride's skin tone.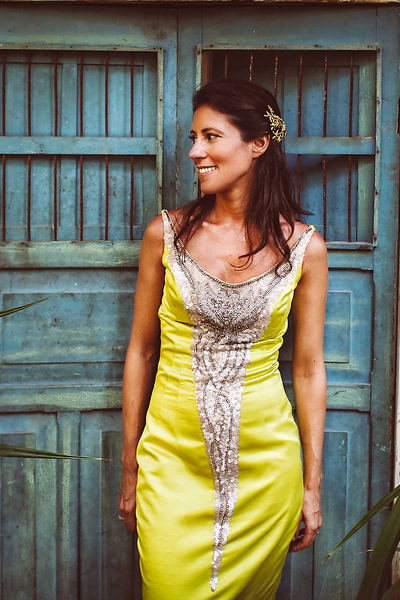 Photo by Juan Euan Photography.
10. Be a standout bride in a sultry red dress.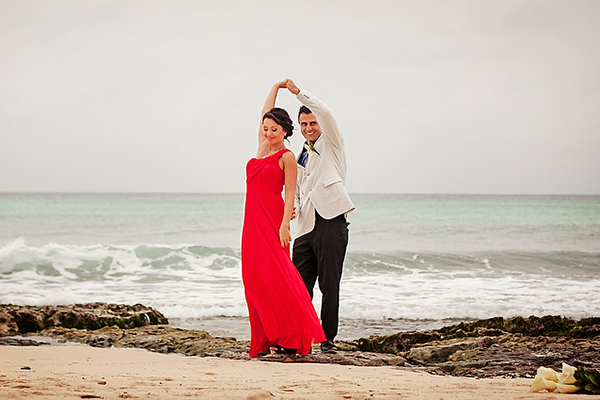 Photo by Quetzal Photo.
11. Winter is a wonderful time to wear a red gown; it's a shade reflective of the season, and it especially looks amazing against a snowy backdrop.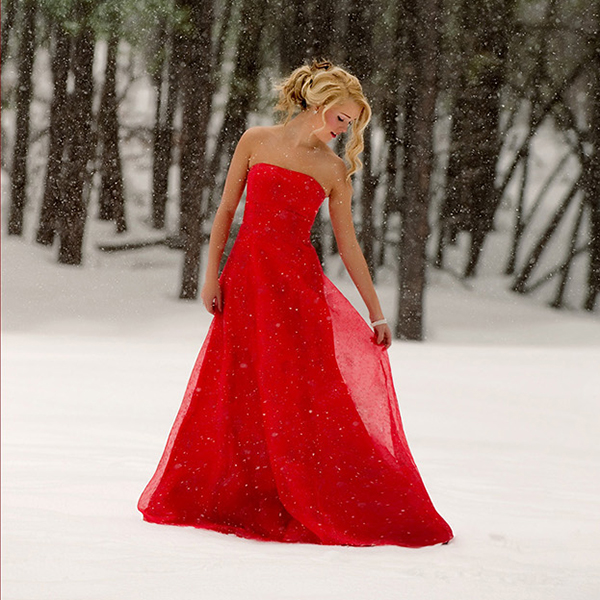 Photo by Wendy Newman Photography.
12. For her vintage-inspired Halloween wedding, this bride expertly fit the part with a patterned tea-length dress.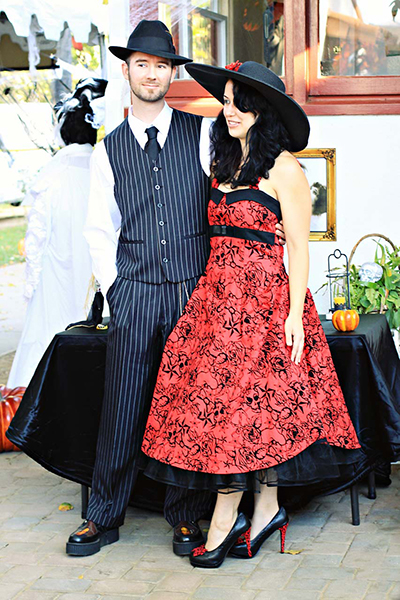 Photo by Christina Sanchez Photography.
13. A few shades darker than ivory, a nude gown exudes a relaxed vibe while still looking perfectly bridal.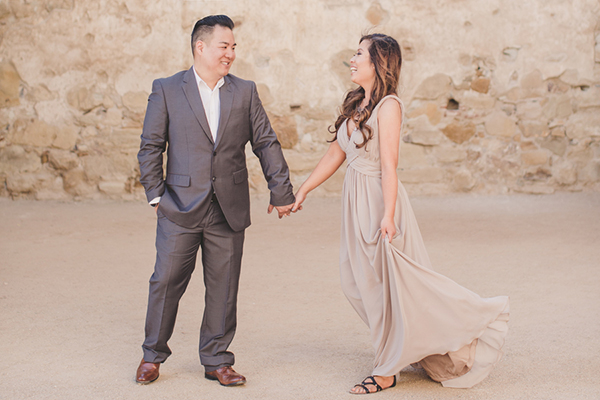 Photo by Jessica Grazia Mangia Photography.
14. Metallic accents transform this pale toned outfit into look worthy of a Gatsby-inspired wedding.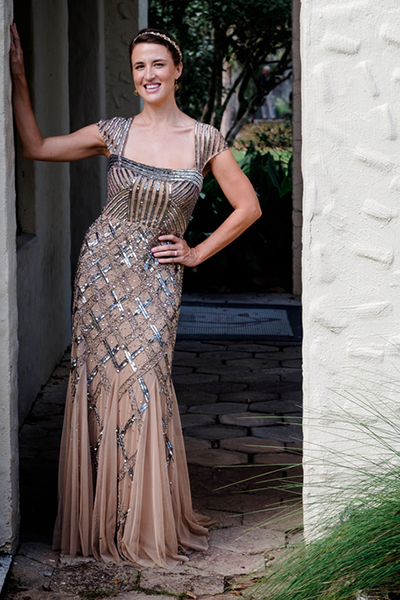 Photo by Arts in Fotos.
15. A floral overlay makes this nude bridal outfit a spectacular choice for spring.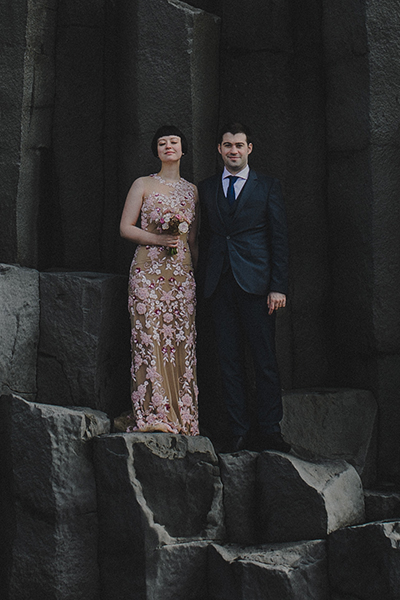 Photo by M&J Studios.
16. Hosting a themed wedding? Choose attire that commits to your main idea, like this bride's Renaissance-inspired look.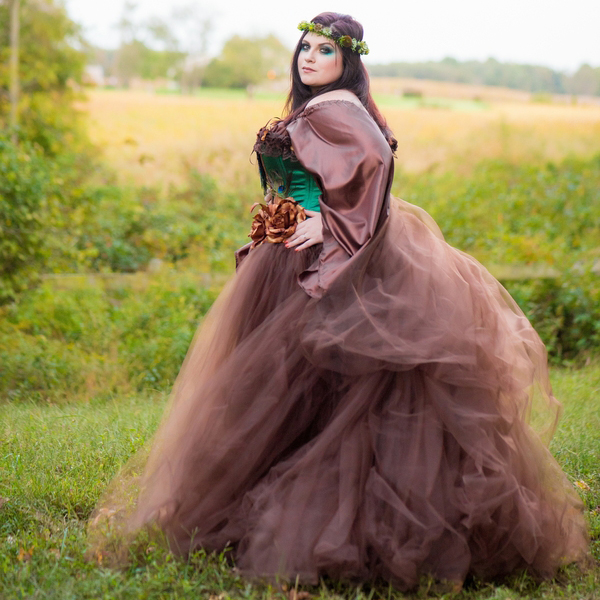 Photo by Serena Star Photography.
17. Add a little sparkle to your wedding day with a glittery gown.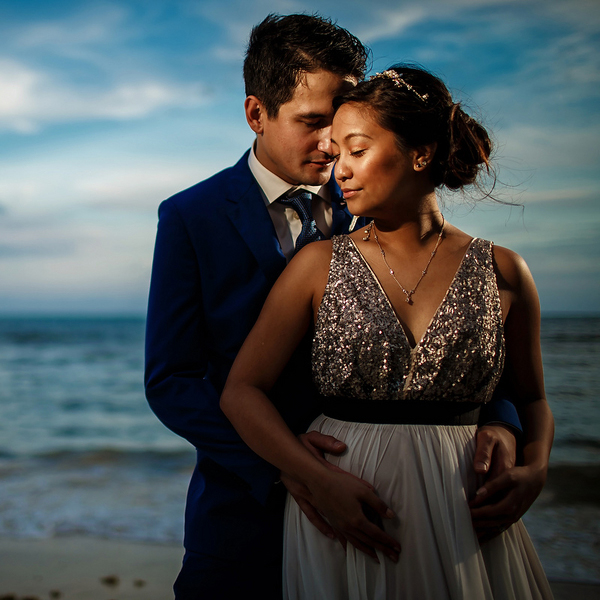 Photo by Juan Euan Photography.
18. Skip the gown altogether in favor of amazing separates, like this gold sweater and tulle skirt.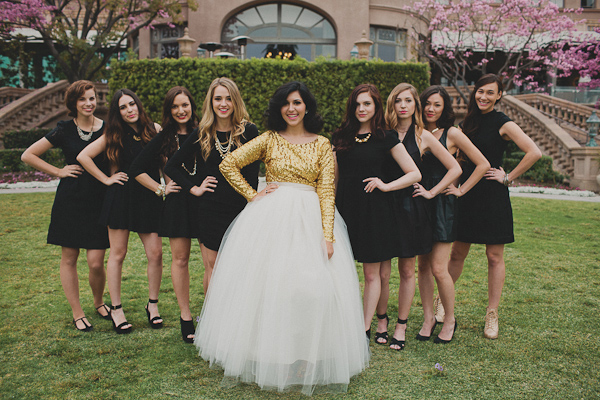 Photo by Cami Jane Photography.
19. An all-over glitter gown is even more sexy with a scoop back.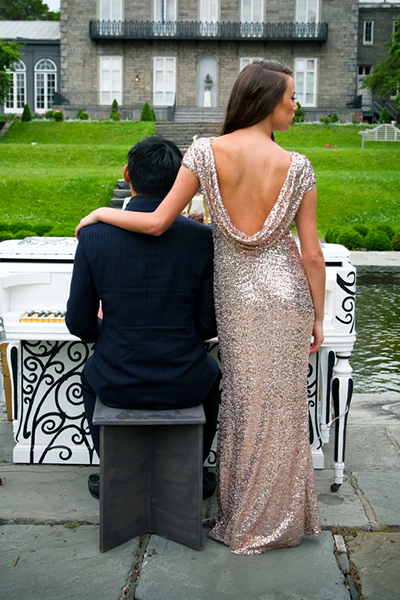 Photo by Perceptions Photography.
20.  For a bride-with-a-edge look, opt for a traditional wedding gown in an unconventional shade, like this black and nude combo.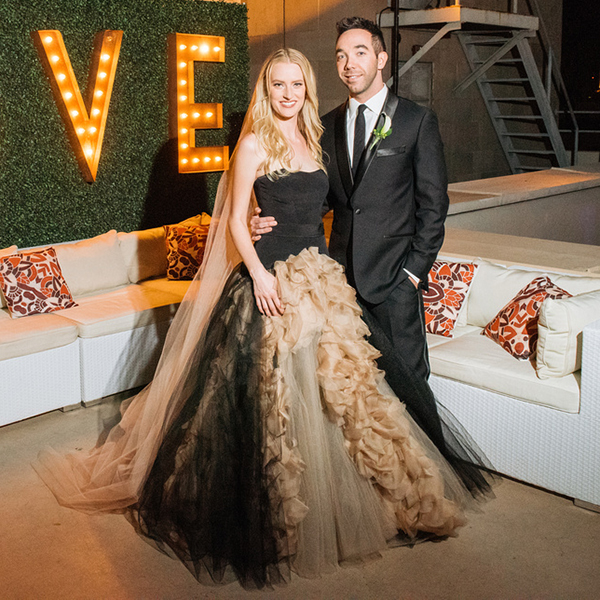 Photo by Derek Chad Photography.
21. Black lace transforms this dress into a style befitting the bride's personality.
Photo by Rabbat Photography.
22. Add a bit of whimsy to your gown with butterflies!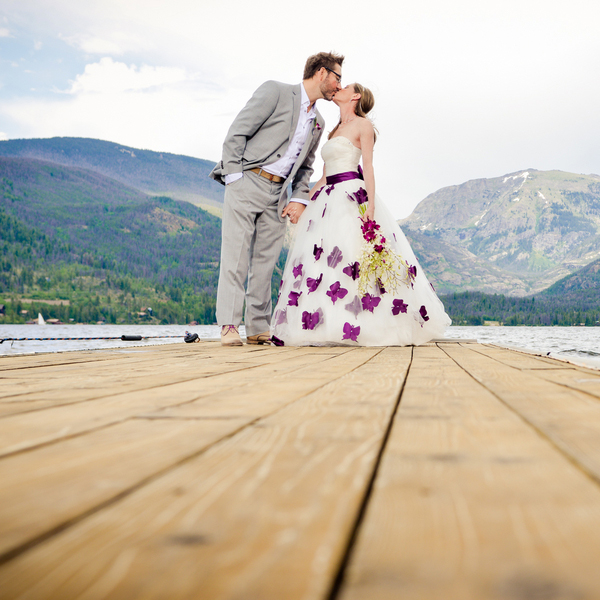 Photo by Elevate Photography.
23. Fun texture makes this short dress the perfect fit for the bride's woodland wedding.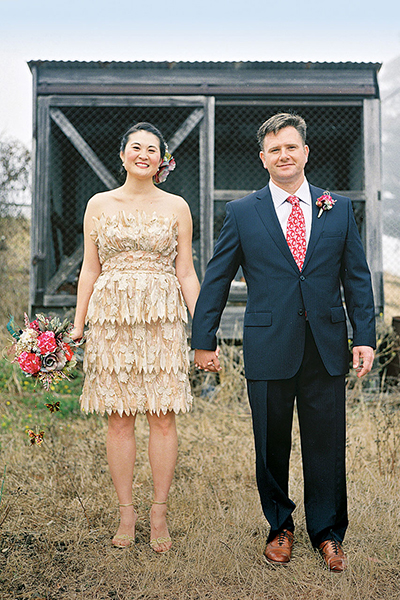 Photo by The Brothers Wright Photography.
Get more dress tips:
Pnina Tornai's Top 5 Things To Ask When Dress Shopping
10 Things Your Wedding Dress Consultant Wishes You Knew