8 Bridal Fashion Trends That Will Be Huge in 2016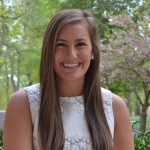 In 2015, we saw the rise of bridal separates, crop top gowns, detailed dress backs, and tons of tulle in romantic colors like blush and mint. So, what will 2016 bring to the wide world of wedding fashion?
We asked Orla Stiles, owner of the ultra-curated California salon Solstice Bride, what she's predicting will be the biggest most-loved trends in the new year, and here's what she had to say…

Photo by M.K. Sadler via Solstice Bride.
1. Off the shoulder dresses. Brides are blending boho and Old Hollywood glam styles when it comes to this cut. These off the shoulder gowns allow brides to show off their necks and collar bones without going for the classic strapless.
2. Gowns in dove grey. 2015 was the year of blush, but next year light grey will become a popular alternative to ivory and white. It's cool and flattering on all skin tones.
3. Long sleeve looks. This year, long sleeve wedding dresses will still be super popular. In 2016, more brides will be balancing that coverage with detailed, plunging backs, and body conscious cuts.
4. Crocheted lace. It's so dreamy and adds a brilliant texture to the gown, but it doesn't feel too frilly or sweet. Crocheted lace can also be interpreted as bohemian, or reminiscent of Eastern European vintage lacework.
5. Personalized details. This year, brides will be getting personal with customized accessories. Think monogrammed jewelry, clutches with clever phrases (like Wifey or Mrs.), and wedding hashtags embroidered on to the insides of their dresses.
6. Fabulous fringe. Fringe is fun and flirty, and it gives off the gorgeous Gatsby vibe that so many brides today are looking for. (Sounds like Orla Stiles will be carrying some totally cool pieces with this trend, too!).
7. Unexpected accessories. Couples will be infusing their personal style into their big day looks in totally unexpected ways. Expect to see embroidered jean jackets, wide brimmed hats, body chains, and kimonos.
8. Alternative wedding shoes. The 2016 bride would rather be in practical but cute lace up gladiator sandals than killer sky high heels she'll want to kick off as soon as the ceremony ends. Get ready to see brides in their favorite vintage ankle boots, satin ballet flats, and even their trusty Vans slip-ons.
Looking for more bridal fashion inspiration?
5 New Gowns That All the Girls Are Sure to Love
6 New Aisle-Worthy Wedding Dress Trends from Bridal Fashion Week
We're Fangirling Over Lauren Conrad's New Wedding Collection Under $200