8 Bridal Market 2017 Trend Predictions
With bridal fashion week coming up in early October, we just couldn't wait to see what the designers would bring to the runways! To tide us over, we reached out to the experts at Mon Amie Bridal, Azazie, White Runway and Joanna August to give us their insight & predictions on what we'll see at during bridal fashion week. So here are 8 awesome bridal fashion trend predictions for 2018 we hope to see.
1. A-Line and fit & flare silhouettes – We'll see more gowns with these subtly flared skirts that are perfect for the bride that wants to feel "bridal" but not overly princess-y! – Danielle Keller of 

Mon Amie Bridal Salon
2. High necklines – High necklines are mainstays in bridal gowns and the additional coverage doesn't have to be matronly. We've created necklines with illusion lace and a plunging bodice lining underneath or paired them with a low back. The new take on high necklines means you can have a subtle dash of sexiness without being overly daring. – Lindsey Bennet of 

Azazie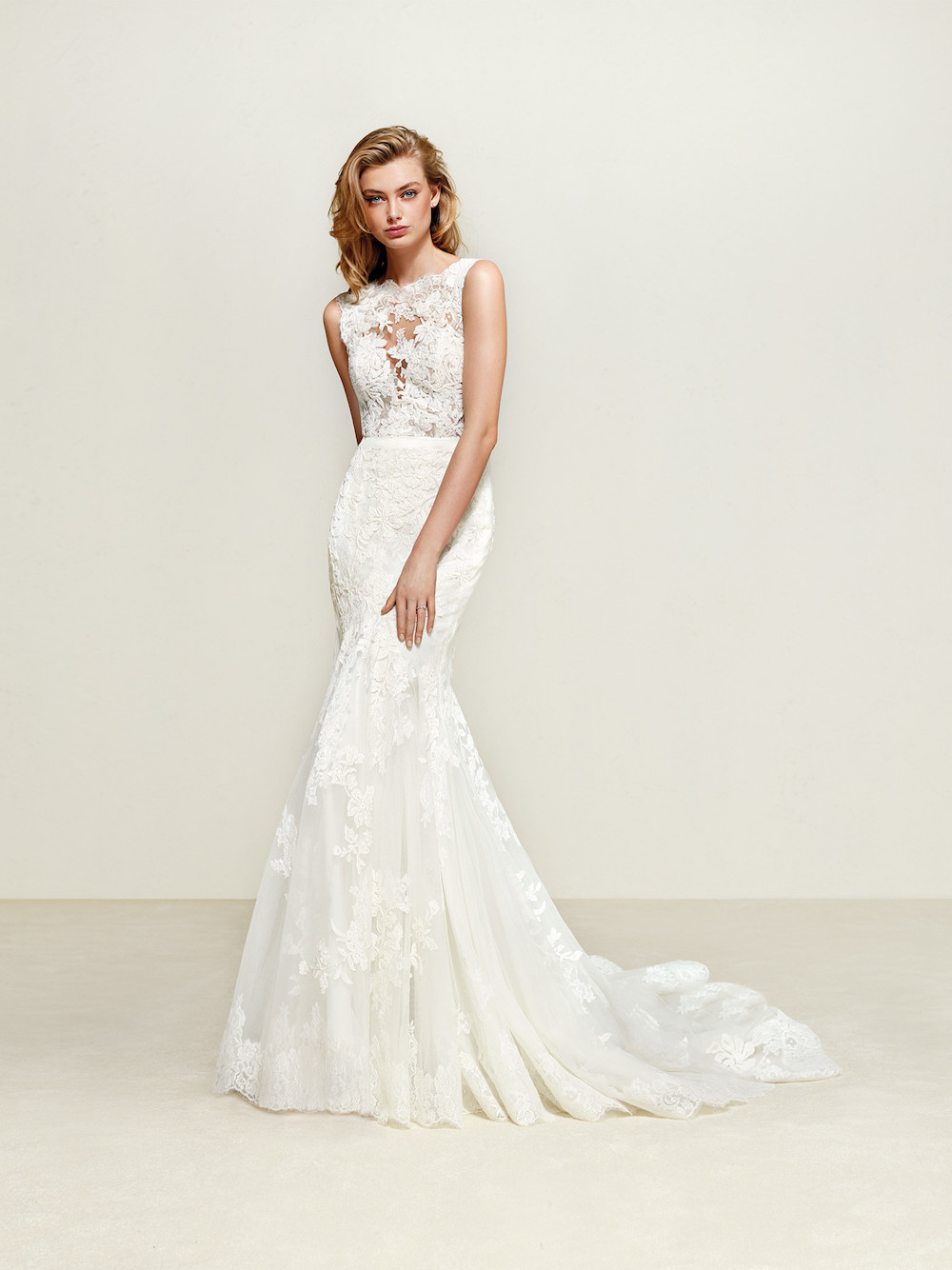 Mon Amie Bridal Salon – Atleier Pro
3. Feminine details – Dresses will be overtly feminine with flirty hem lengths, pleated chiffon, draping, and volume. – Rebecca Lau Marsh of 

White Runway
4. Minimalist Moment – Simple gowns focusing on a flattering fit and an understated elegance are on the rise, with brides and her maids opting for a more minimalist look. – Joanna August of Joanna August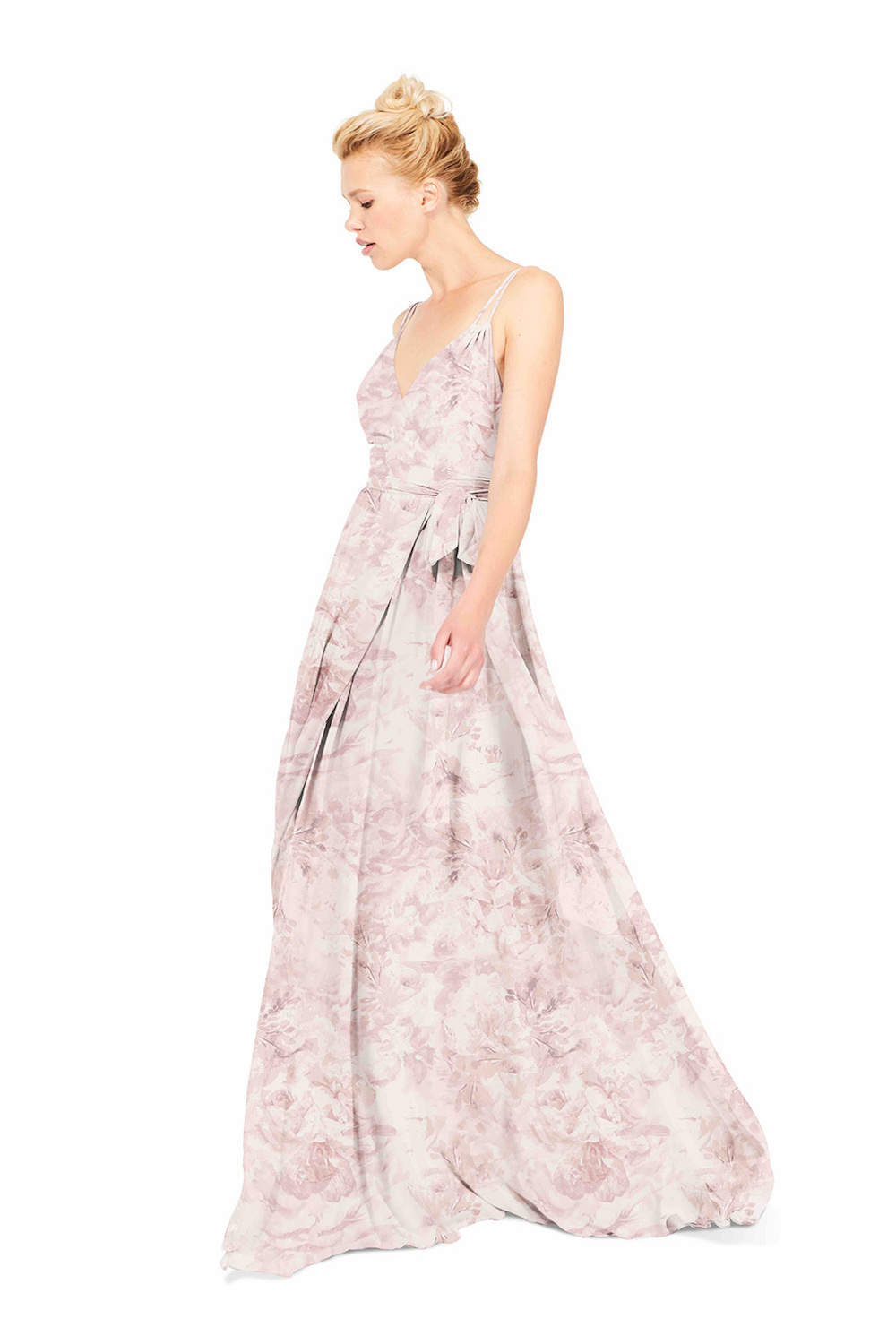 Joanna August Alessandra Long Print  $290.00 in Wildflower-Blush (color)
5. Unique lace patterns – Designers are starting to get creative with the lace they incorporate into their gowns. Expect to see more unique lace patterns this year! – Danielle Keller of 

Mon Amie Bridal Salon
6. Different lengths – Gone are the days of exclusively floor length bridal gowns. Brides are exploring different hemlines. Tea length and knee length gowns are also hot right now, some ranging from very vintage, 50's feel while others lean more toward modern and sleek silhouettes, think high/low hemline. – Lindsey Bennet of 

Azazie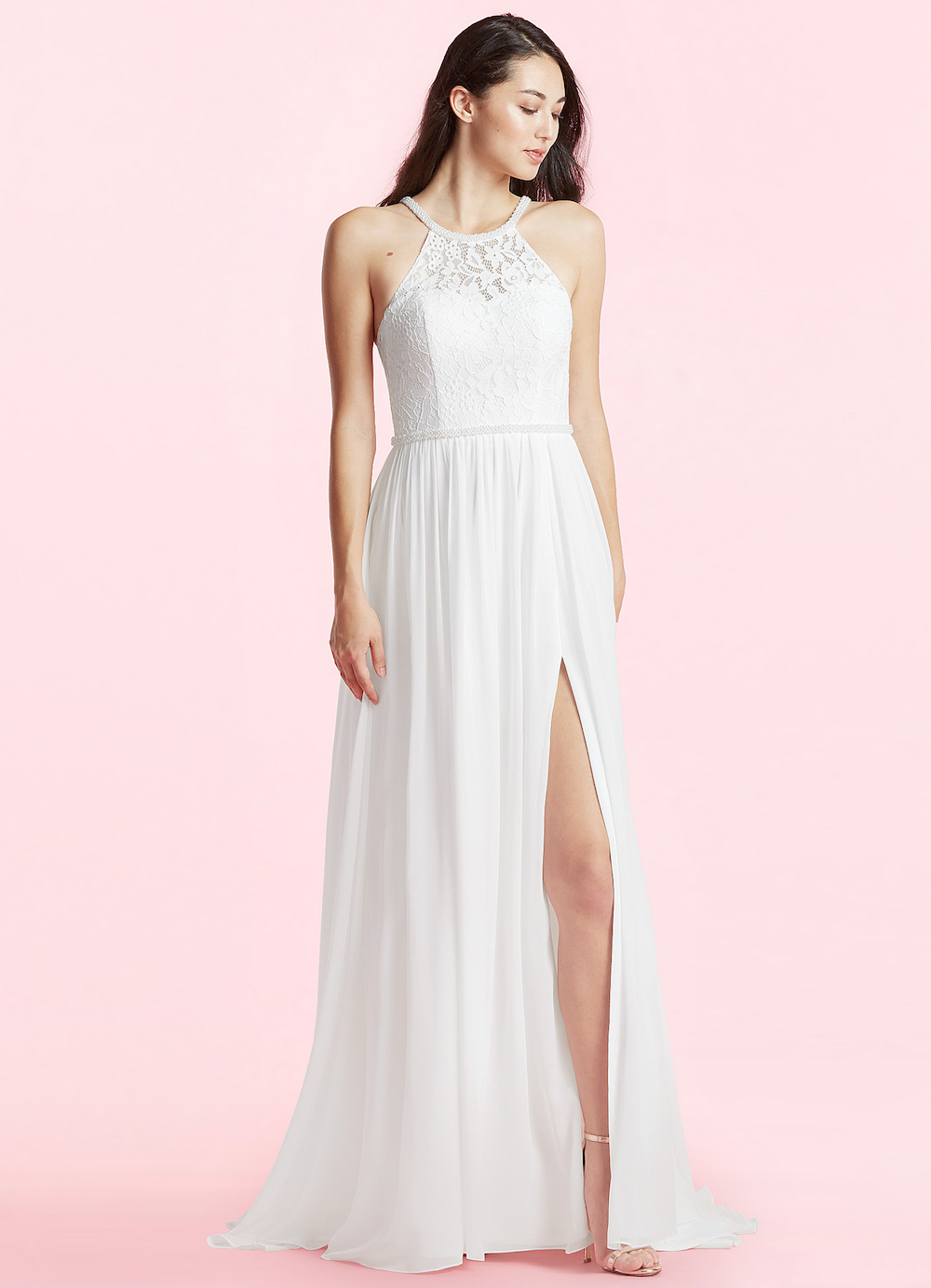 Azazie Calyssa BG $199.00 in ivory (color)
7. Garden-inspired – Garden party style bridal dresses featuring 3D lace, textures and sheer silk chiffons will be a huge trend, making dresses appear ethereal and romantic. – Rebecca Lau Marsh of 

White Runway
8. 70's Inspired – The laid-back vibes of the 70s are here to stay, with bell-sleeves and floral prints still making their way into bridal parties. This year we're excited to see unexpected fabrications, like burn-out velvet, making an appearance as well. – Joanna August of

 Joanna August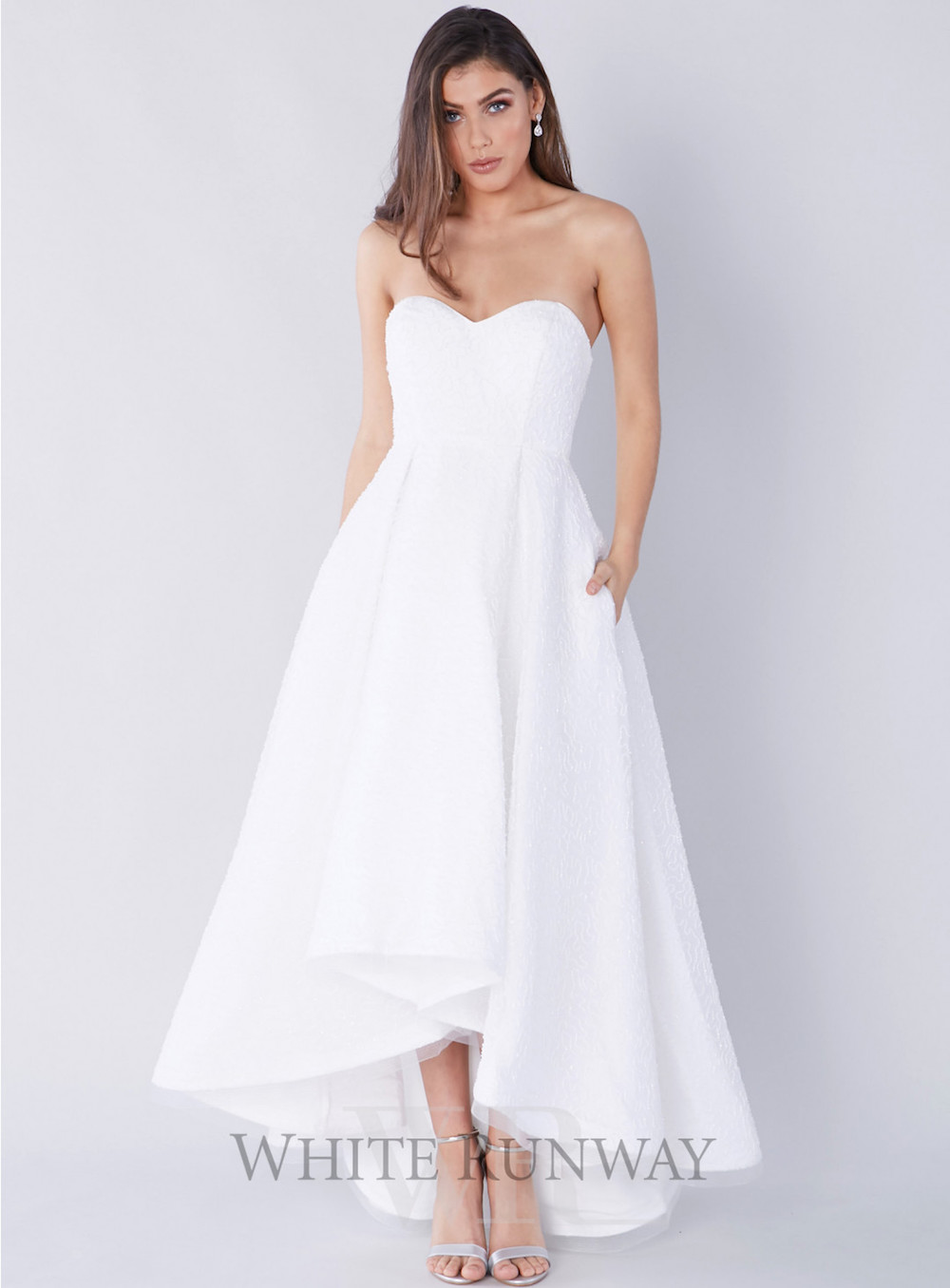 White Runway Cerise Dress by Jadore $734.09 in ivory (color)
Get the latest bridal fashion trends:
8 Trends That Are SO Worth Taking Note Of After This Season's Bridal Fashion Week
20 Brides Who Totally Aced Lace On Their Wedding Days
7 Ways to Stay Warm in Your Wedding Dress
Planning a wedding? Get your free 12-month wedding planning checklist.