DIY Bouquet That is Perfect For Spring
Spring has officially sprung! We're all bout spring weddings here, mostly because of the gorgeous, colorful blooms that come along with the season. We all know flowers can get expensive, which is why creating your own bouquet is a great way to cut off some extra costs. Thankfully, our friend Kristy Rice of Momental Designs is sharing her quick tips for creating your own DIY spring wedding bouquet, including materials and a flower list you can order directly from Fifty Flowers! Here is a quick guide to creating your first bouquet: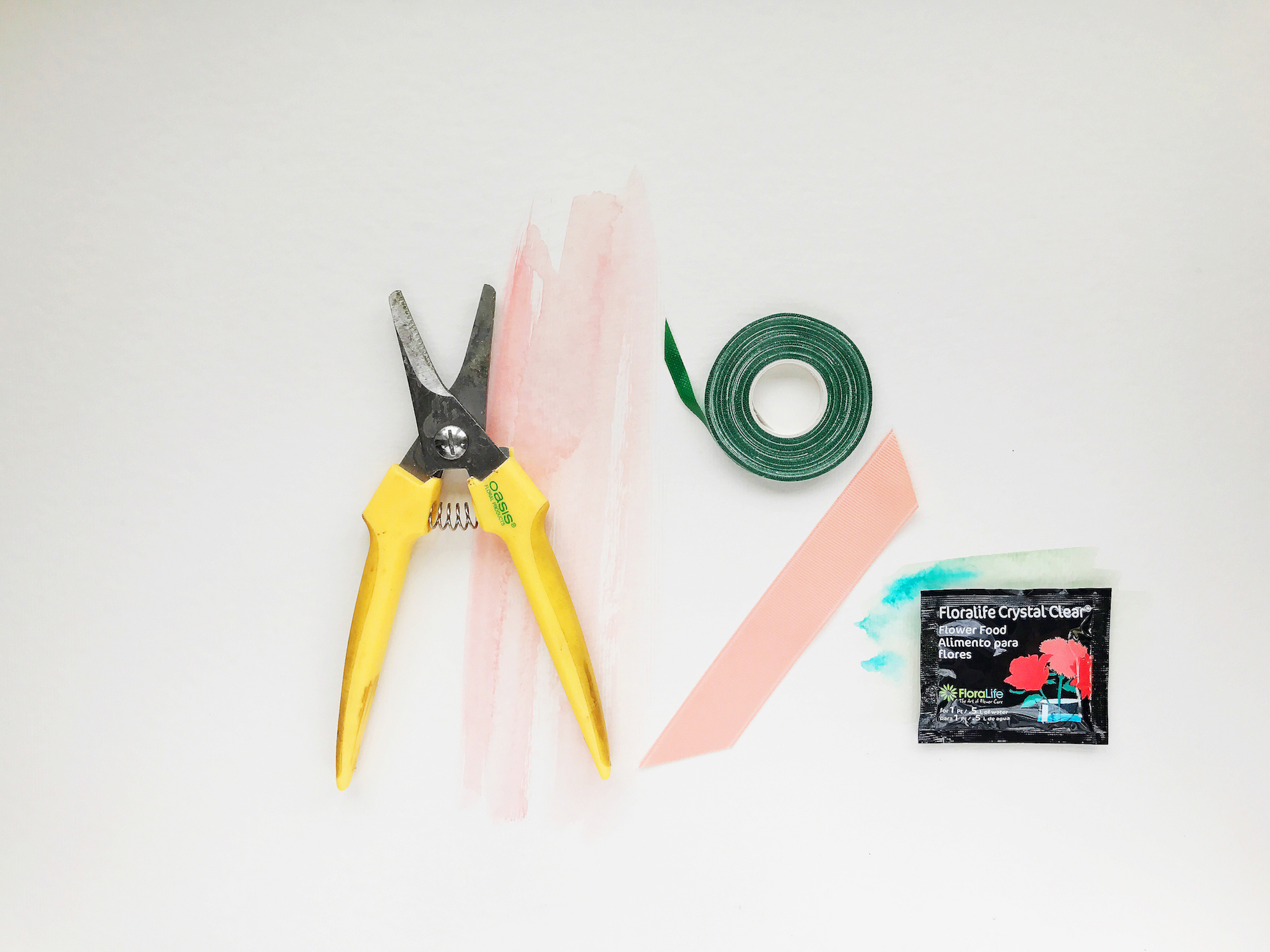 1. Gather materials: floral tape, good sharp scissors or florist's shears, cut flower food (all available on Amazon).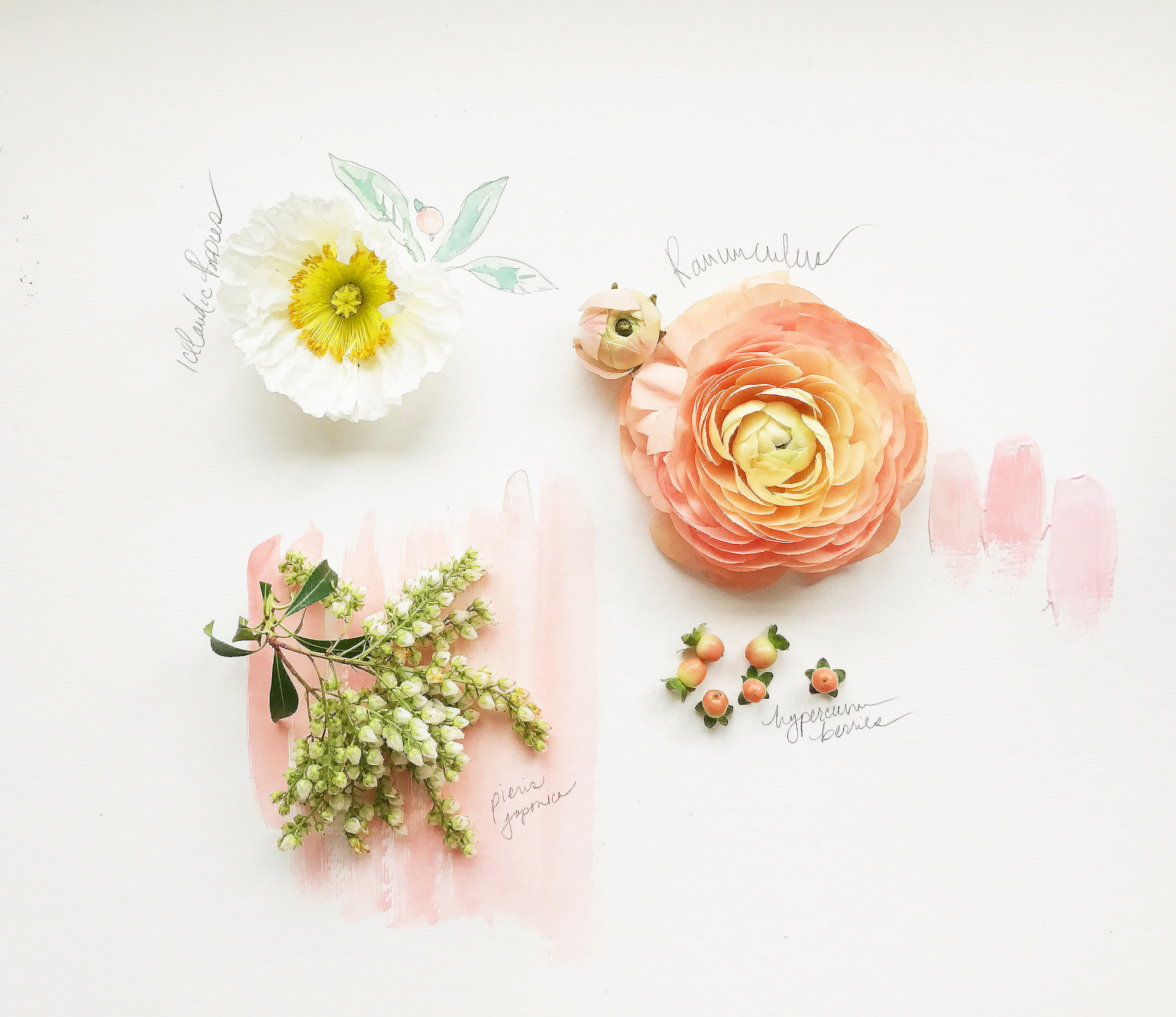 2. Prep your flowers: @FiftyFlowers will text and call you as your boxes arrive so any questions you have can be answered live! Prepare treated water prior to arrival, cut ends off blooms Immediately and place in water. Be sure to remove leaves and small blooms from bottom 2/3 of stem. You don't want leaves in your vase water. They can rot and take precious water away from your stems. Store your blooms in a cooler spot until ready.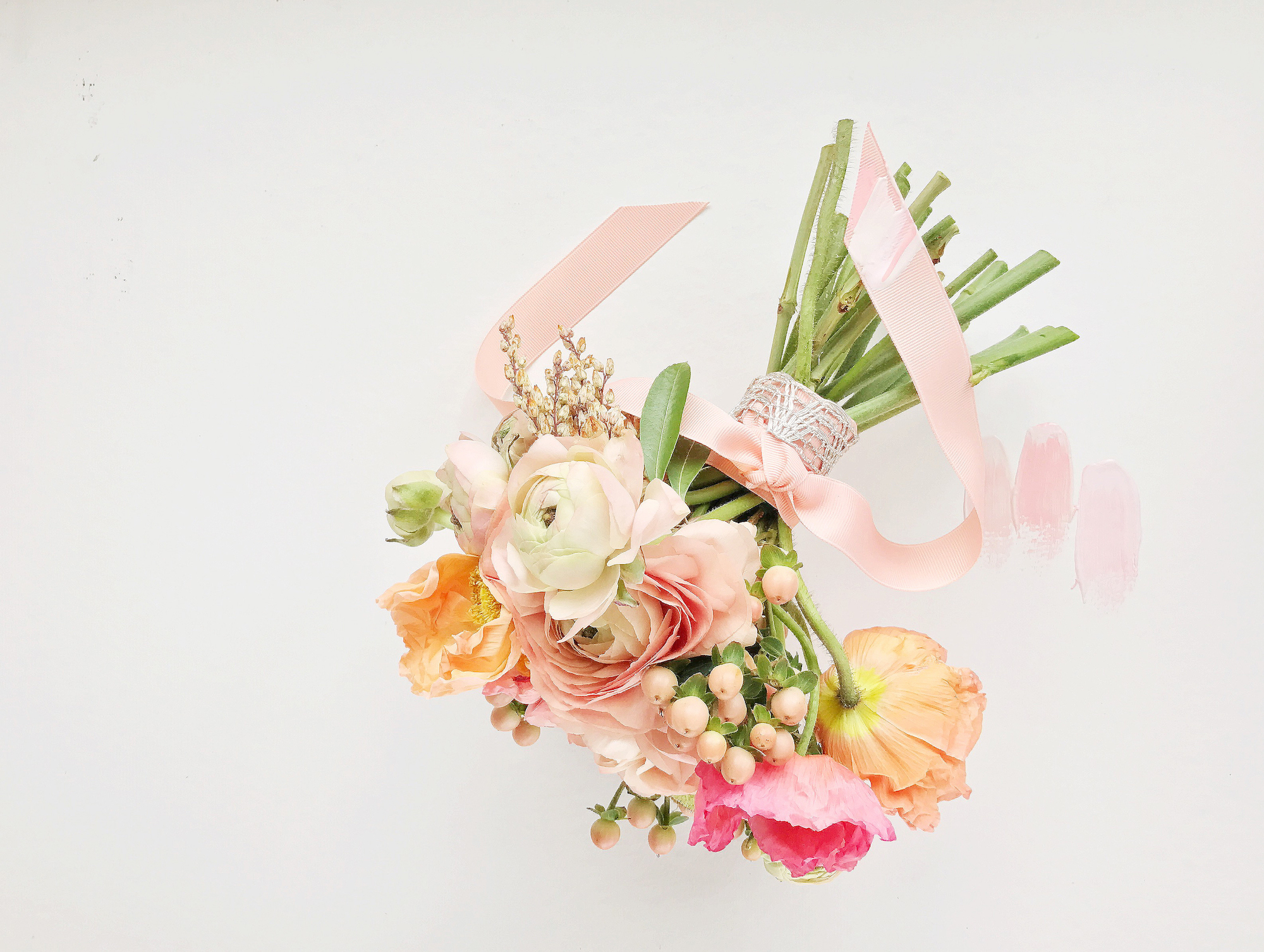 3. Gather flowers one stem at a time. You'll create a criss-cross effect as you turn the bouquet around and around while adding stems. Secure blooms with tape often as you add stems. Continue until happy with the bouquet's fullness and add one last good, strong stretch of tape. Trim stems about 6-8 inches below the tape, add ribbon and embellishments.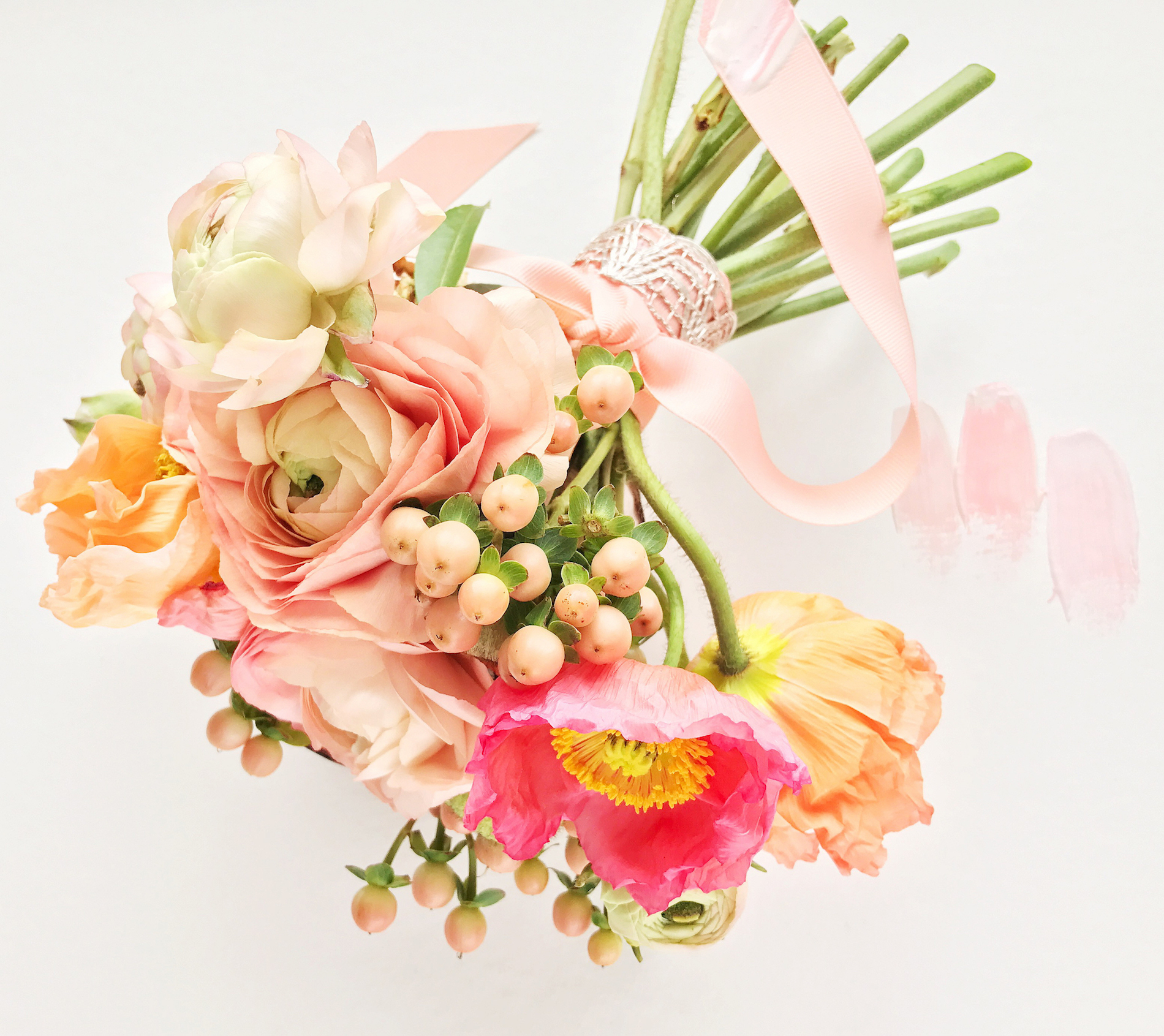 4. Keep your bouquet in water and cool until use. If using for home decor, change water and add new food every few days.
That's it! Easy as pie! To bring even more spring beauty to your life, download Momental Design's gorgeous spring composition for your phone's lock/home screen!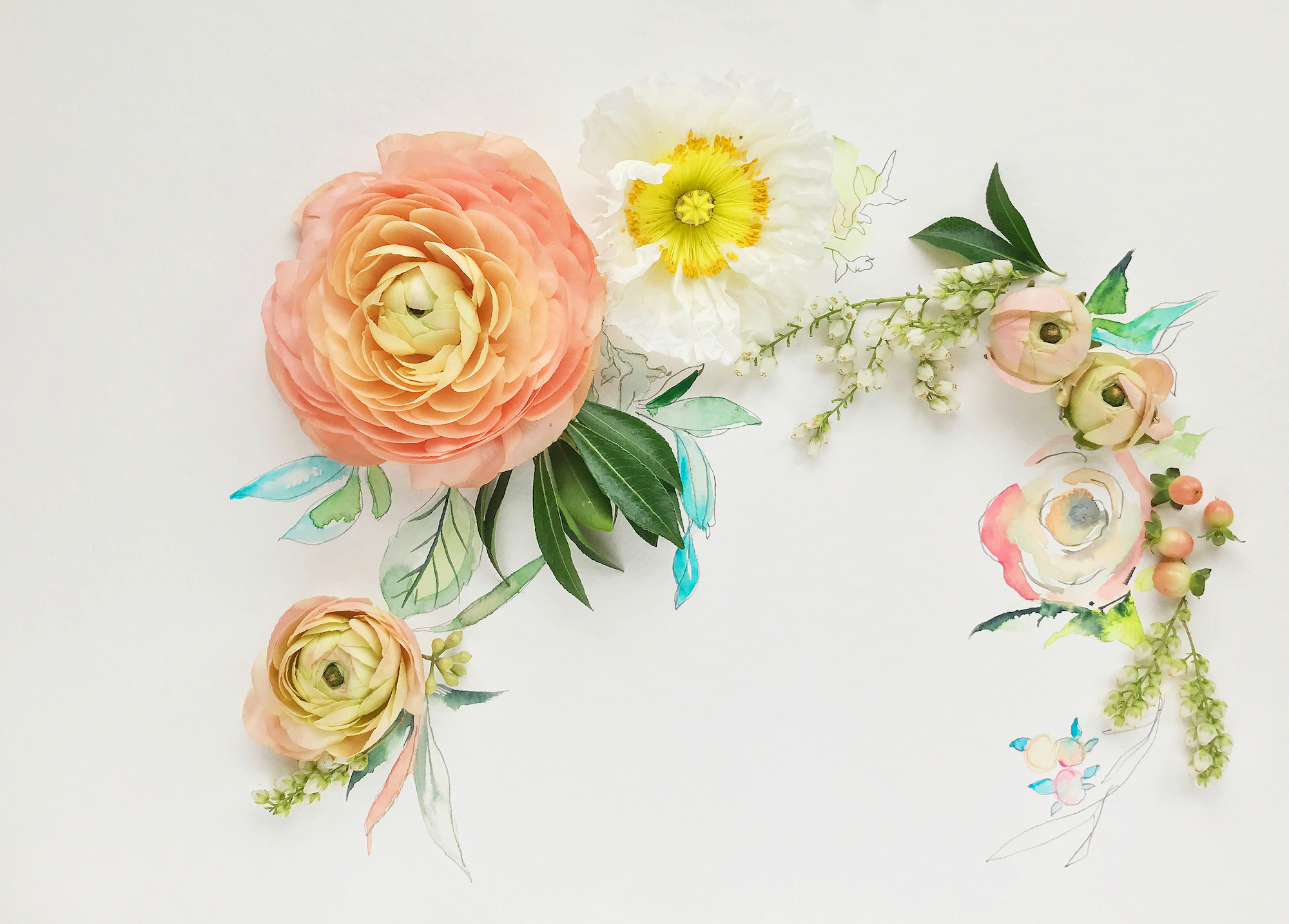 Want more floral inspiration? Check out these articles:
Flowers NOT to Choose for your Spring Wedding
Best Buds: How to Make a Wrist Corsage