Did Kate Hudson Just Make Wedding-Themed Birthday Parties a Thing?
How did celebrity Kate Hudson celebrate her 37th birthday last week? With a wedding of course…
Yes, each year, actress Kate Hudson throws a "Hot Mess" bash for her b-day with a changing theme. And this year is was all about bridal.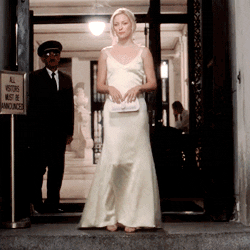 Celebrities like Demi Moore, Chris Martin, Rachel Zoe, Rosie Huntington, and Sara Foster all came out to celebrate Hudson's birthday, a joint celebration with jewelry designer Jennifer Meyer and author Derek Blasberg.
The soiree was held at Hudson's home, and her pals went all out with some questionable wedding attire. Hudson and Meyer wore white-tulle veils and bridal ensembles, while other guests donned hideous bridesmaids dresses.
So, how can you pull off this unique party idea at home? Here are three tips:
1. Get guests excited. Send out bridal-themed invitations, encouraging guests to show up in their best (or worst…) wedding attire. Make sure the message is clear, because nothing's more of a bummer than showing up to a themed bash when you're not in costume.
2. Hit the Goodwill or a thrift store to find clothes. Find tragically-outdated white gowns or bridesmaids dresses at your local thrift store or Goodwill to score the best deals.
3. Theme food and drinks as well. Serve up traditional wedding fare like hors d'oeuvres and wedding cake. You could even consider having a signature cocktail, like "The Blushing Bride."
Love celebrities? Check out this news…
Kim Kardashian's Miami Wedding Instagrams Might Be NSFW…
Friday Feels: George Clooney and Amal Have That Forever Kind of Love